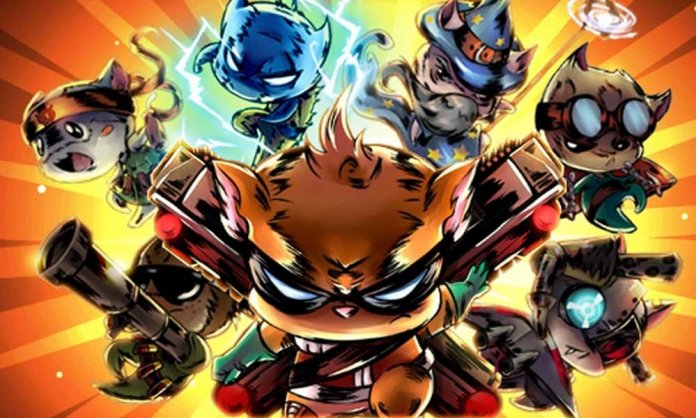 A Pakistani developer's game titled 'Explottens- The Time is Meow' has been enlisted in Apple Store's curated list of games now available in Apple Arcade.
Apple has included a number of selective launch titles for the newly announced service. The company selected some of the best games available at the App Store for the selection.
Explottens is a shooting game developed by weRplay. weRplay is a Pakistani game development studio. Bilal Ahmed Mirza and team gave 4 long years and worked extremely hard for this game.
Apple recently announced Apple Arcade during its annual Apple event. It is a Netflix-like subscription where gamers will get access to over 100 top-rated, ad-free, and exclusive titles for a fixed amount.
Apple Arcade will charge just $5 per month for both online and offline games. Furthermore, 6 family members will be able to use the same account on all Apple devices and gadgets.
Apple Arcade Game List
Here are the complete launch titles for Apple Arcade:
Agent Intercept
Assemble with Care
Atone: Heart of the Elder Tree
Beyond a Steel Sky
Box Project
Big Time Sports
Bleak Sword
Cardpocalypse
Card of Darkness
Cat Quest II
ChuChu Rocket! Universe
Cricket Through the Ages
Dead End Job
Dear Reader
Dodo Peak
Don't Bug me!
Doomsday Vault
Down in Bermuda
Dread Nautical
EarthNight
Enter The Construct
Exit the Gungeon
Explottens
Fantasian
Frogger in Toy Town
Grindstone
Hexaflip: The Action Puzzler
Hitchhiker
Hot Lava
Jenny LeClue – Detectivu
King's League II
Kings of the Castle
Lego Arthouse
Lego Brawls
Lifelike
Lifeslide
Little Orpheus
Mini Motorways
Monomals
Mr Turtle
Mutazione
Neo Cab
No Way Home
Oceanhorn 2: Knights of the Lost Realm
Operator 41
Overland
Over The Alps
Patterned
Punch Planet
Projection: First Light
Rayman Mini
Red Reign
Repair
Sayonara Wild Hearts
Shantae and the Seven Sirens
Shinsekai Into the Depths
Skate City
Sneaky Sasquatch
Sonic Racing
Spaceland
Spek.
Speed Deamons
Spelldrifter
Spidersaurs
Spyder
Stellar Commanders
Tangle Tower
The Artful Escape
The Enchanted World
The Get Out Kids
The Pathless
The Pinball Wizard
The Bradwell Conspiracy
tint.
UFO on Tape: First Contact
VARIOUS DAYLIFE
Way of the Turtle
WHAT THE GOLF?
Where Cards Fall
Winding Worlds
Word Laces
Yaga
The games will be periodically added and removed from the platform from time to time.
Stay tuned to Brandsynario.