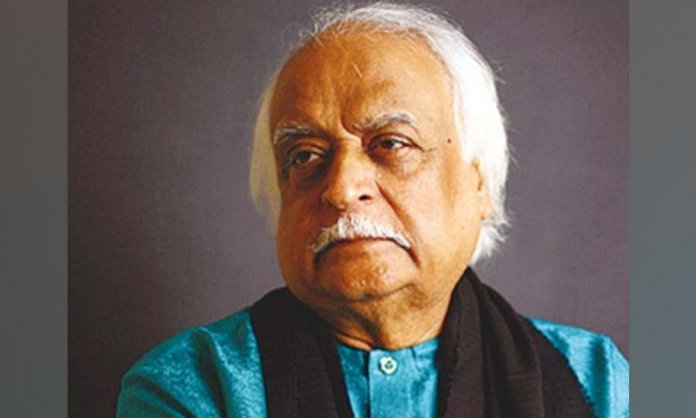 Anwar Maqsood has definitely stirred up a hornet's nest with a video from his latest web-series, 'Anwarnama'.
The controversial comedy received backlash from all over the social media for targeting Sindhis. The video quickly went viral and after the negative comments that started pouring in.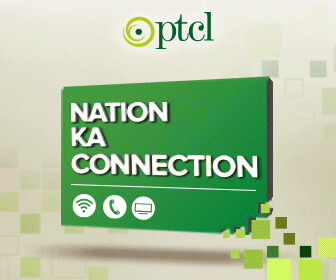 https://youtu.be/UmvA3pOnN5M
Popular singer and comedian, Ali Gul Pir voiced his disapproval through his tweet.
Deeply offended by the racist video made by Anwar Maqsood and his team. Comedy and satire should always be about a certain mentality, not a a ethinicity or community. Calling Sindhis lazy and corrupt is not funny, it's spreading hate and maligning

— Ali Gul Pir (@Aligulpir) April 22, 2018
V need to get out of this mosli chawal bangali,akhrote pathan,cunning Punjabi,lazy n corrupt Sindhi etc jokes. Its pathetic!they were created to divide us n make us hate each other. Lets move on n create humor about opressors n injustice. So our humor can unite rather than devide

— Ali Gul Pir (@Aligulpir) April 22, 2018
Apart from Ali, comedian Mooro too was seen bashing the video through his tweet.
There is a thin line between racism and stereotyping for the sake of humour #AnwarMaqsood treaded the line for years, racism was funny back then, people have evolved, racism is not funny anymore.

— Mooroo (@Mooroo4) April 22, 2018
The backlash from the video, however, led Anwar Maqsood to later retract the video and issue a public apology.
Speaking to SAMAA TV, he said:
I love the soil of Sindh which is why I have never left it. Some of my friends from Sindh are upset because of what I did. I want to apologize to the ones who are hurt.
He revealed that the part he had acted out was meant for the late comedian, Moin Akhtar. He went on to describe Moin  Akhtar as the most versatile actor of all time and called him a legendary actor.
Whatever I wrote down, Moin brought it to life. He was the biggest actor in both India and Pakistan
The apology seemed to mollify Ali Gul Pir who later tweeted his appreciation for the comedian.
Very grateful to Anwar Maqsood sahab for this apology. I have twice as much respect for you now. It takes great courage and humility to do what you have done. Love you! https://t.co/hCqBMq2WmG

— Ali Gul Pir (@Aligulpir) April 22, 2018
However, it seems that the issued apology was not enough to soothe the bruised sentiments of the viewers for they took to Twitter to express their anger.
This man #AnwarMaqsood is an idiot and racist.This biased and racist grownup in Sindh,educated in Sindh and enjoys all the benefits of Sindh government but barks against Sindhis.This old crazy white beard man should read history.
1/1#shameAnwarMaqsood pic.twitter.com/RiCzhHxqDm

— S Hafsa Benazir (@HafsaJillani) April 21, 2018
Anwar Maqsood you are really a shameful racist and chauvinist. You have racially profiled whole #Sindhi_Community when you made a cheapest and mean parody. This is not art but just… https://t.co/gZ2DzVjJzB

— aamir hussaini (@aamirhussaini1) April 21, 2018
Anwar Maqsood calls himself Sindhi and apologized if anyone was hurt.

Well, this controversy was enough to make us understand the stinking minds among us who ridiculed and humiliated Sindhis after this.
Respect For You Anwar Maqsood saab pic.twitter.com/4nnZM28QeN

— Samani Abro (@samani_abro) April 22, 2018
Shame on you Mr.Anwar Maqsood , had huge respect for you untill you recorded this episode, you have hurt the sentiments of Both sindhi and Urdu speaking sindhis
I believe it's few people like you who create a hatred between permanent residents of sindh https://t.co/EgenmiywHt

— Mujahid Hussain (@mujan82) April 21, 2018
I can not believe my ears, today Anwar Maqsood has lost a fan. I regret every single word of respect I had for him. And I am not even a Sindhi I am a Mohajir. You bloody old hog, #ShutYourFuckingMouthUpAnwarMaqsood.

— Ghufran Yousafi (@gkyousafi) April 21, 2018
I strongly condemn Anwar Maqsood's recent show by the name Anwarnama (Ek #Sindhi ka Interview) , he has literally showed how biased and stupid one can be! Anwar insulted #Sindhis and tried to set impression that all Sindhis are liars, cheaters and fraudulent.#PharhaLikhaJahil

— ASAD J. BADVI (@Aj_Badvi) April 21, 2018
Anwar Maqsood in hot waters after 'racist overtones' in latest webseries #Pakistan

— Aamir Javed 🇵🇰 (@iAamirJaved) April 23, 2018
Only One word for #AnwarMaqsood
SHAME
RT if you Agree!!!

— Mir Darvesh Baloch (@baloch_dm) April 23, 2018
However, some of his loyal fans stood up for him and forgave him after he issued his apology!
We forgive #AnwarMaqsood Wholeheartedly.. You are our asset sir, realising own mistake is a big thing..!

— Majid Maqsood (@majidmaqsood) April 23, 2018
although it was harsh and some thinks that it was insulting but to be very honest it was harsh reality more than insult. sarcasm at its very best. anyways he apologized and i feel pity for him that his words failed to bring attention to the harsh reality #AnwarMaqsood

— Muqtada (@MuqtadaNaqvi) April 23, 2018
I don't know what is all the fuss!! Surprising to see the so called "liberals" and "art-lovers" jumping to bash Anwar Maqsood. Sab k andar ka peepalya jaag gaya hay. Why dont they see the ethnic colors jab baray shauq se pathanon k jokes suntey aur share karte hayn! Hypocrites https://t.co/2lih8ZNipA

— Justice for Fawad (@emzeday) April 23, 2018
anwar maqsood shows no thing but reallity currept peoples and their pocket jornalis proecting him self on the name of sind civilazation anwar is telling about the wadara not the sindhi people

— SHOAIB AKRAM (@SHOAIBA65300614) April 23, 2018
What are your views on this controversy?
Stay tuned to Brandsynario for more news and updates.