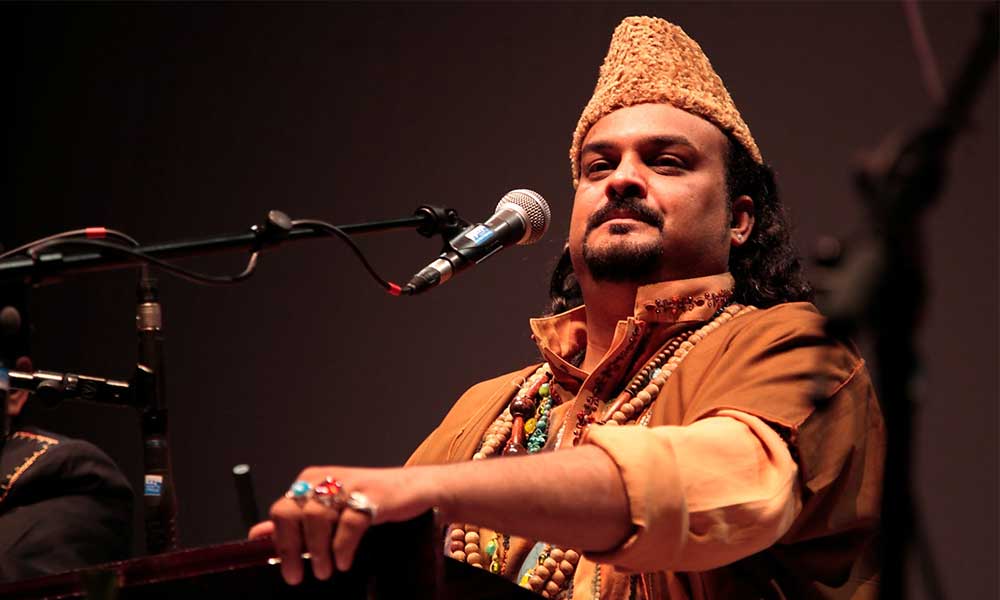 Watch our exclusive interview with the legendary Qawal of Pakistan, Amjad Sabri, where he openly talked  about the on-going controversy with upcoming Indian blockbuster, Bajrangi Bhaijan.
Sabri recently caused a stir in the media industry by officially suing Salman Khan, Adnan Sami and EMI Media for making their own rendition of the famous qawwali, 'Bhar Do Jholi Meri' originally sung by the late great Sabri Brothers, Haji Ghulam Fareed Sabri and Haji Maqbool Sabri.
Amjad Sabri Asks for Govt. Support to Establish Qawwal Academies
When asked about his stance on the whole issue, Sabri said, " There is an upcoming movie of Salman Khan "Bajraangi Bhaijaan" in which my father's Qawalli "Bhar Do Jholi Meri" has been lifted and I have taken legal action against it. They have answered back too and correspondence is in progress with Salman Khan as well as Pritam. They took the asthaayi (the starting phrase of a qawwali) and changed the antra (the ending phase).  I think this is a violation of the Qawwali."
"They asked me what is the legal proof that the qawwali belongs to Sabri brothers? I would like to reply that wherever in the world Qawwali is listened and wherever Urdu is spoken and understood, even a kid can answer this question", he further commented.
Watch the video interview below:
[vimeo id="133534250″]