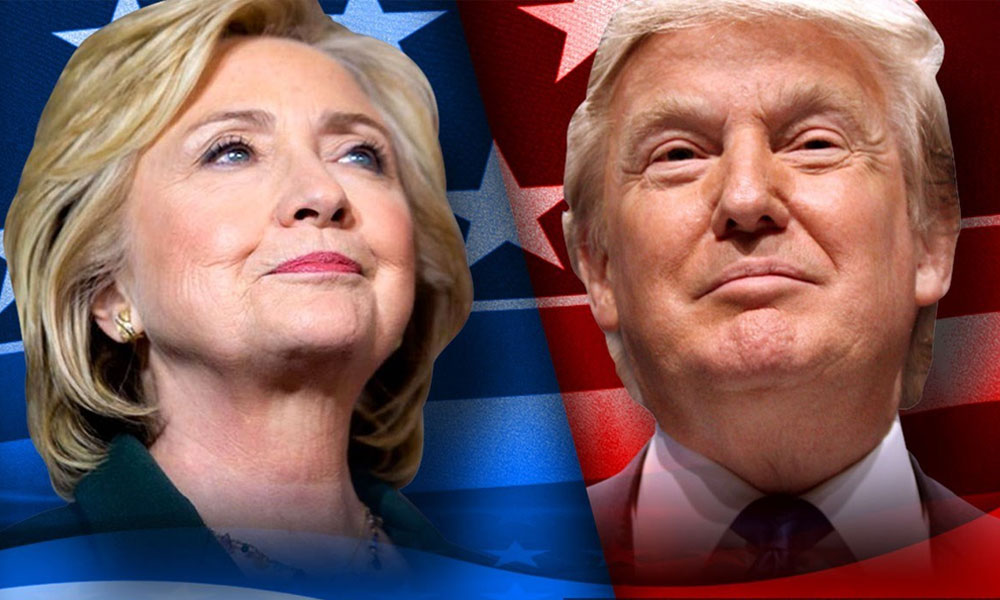 The voting for America's most controversial and historic elections of all times has finally come to an end. However, the nightmare for some individuals is not over yet, with the results coming in, American citizens are scared, and are frighten about what the future of America will be. So, what they decided to do was apply as immigrants and run-off to Canada!
As of now, Donald Trump has the upper hand, over Democratic candidate Hilary Clinton. Clinton supporters crashed down the Canadian immigrant website as people try to leave the United States, 'Citizenship and Immigration Canada' stopped working! According to the latest results, Trump has won 264 seats whereas Clinton has only 218.
Twitter's Reaction to Canadian Immigration Website Crash
Stocks, the U.S. dollar and now Canada's immigration website … all crashing. pic.twitter.com/1Op5A9pzAV

— AJ+ (@ajplus) November 9, 2016
https://twitter.com/IamAkademiks/status/796233021124964352
https://twitter.com/Luckeelex/status/796244935301337088
The Canadian immigration information website is still down hours after crashing as #ElectionNight results came in

— Emma Kinery (@EmmaKinery) November 9, 2016
Now that Trump is winning. Canada's immigration website can't handle it. It's crashing. Shutting down. #ElectionNight

— JAYE (@jayesoine) November 9, 2016
the suicide hotlines are busy and the canadian immigration website keeps crashing this is so so so fucking scary please stay safe

— larry (nsfr) (@inkedhome) November 9, 2016
Trump is up right now, the stock market is crashing, and the Canadian immigration website crashed…

— Aaron Salem (@AaronSalemMusic) November 9, 2016
Americans crashing the Canadian immigration website looking for a way out.. step one to becoming a Canadian, say you're sorry eh.

— The Average Guy (@Beer4AGoodTime) November 9, 2016
9/11 never forget
11/9 always regret #ElectionNight  #ElectionNight

— Robert de Heer (@RobertdeHeer2) November 9, 2016
Something Hillary Clinton said in 2007 rings just as true today: Hope > Fear #ElectionNight pic.twitter.com/jNzHmxfmT9

— refinery29 (@Refinery29) November 9, 2016
I'm weak… 😂😂😂 #ElectionNight pic.twitter.com/ymE8FBkjti

— SCOTT WARNER (@ScottWarner18) November 9, 2016
Meanwhile, Canada's Citizenship and Immigration website keeps crashing. #ElectionNight

— Josh McConnell (@joshmcconnell) November 9, 2016
Canadian immigration website legit crashing on me.

— oscar b (@oscvrb) November 9, 2016
CNN's Van Jones to Corey Lewandowski on #ElectionNight: "You're being a horrible person" https://t.co/d4JbtiSINz pic.twitter.com/9SkJrEIiup

— Hollywood Reporter (@THR) November 9, 2016
Live Updates
Donald Trump may just be the United States first non-political background President of the United States and this has caused thousands to lose their minds. Hilary Clinton has called Donald Trump and has concede, admitting that he is America's next President.
Stay tuned to Brandsynario for more news and updates.