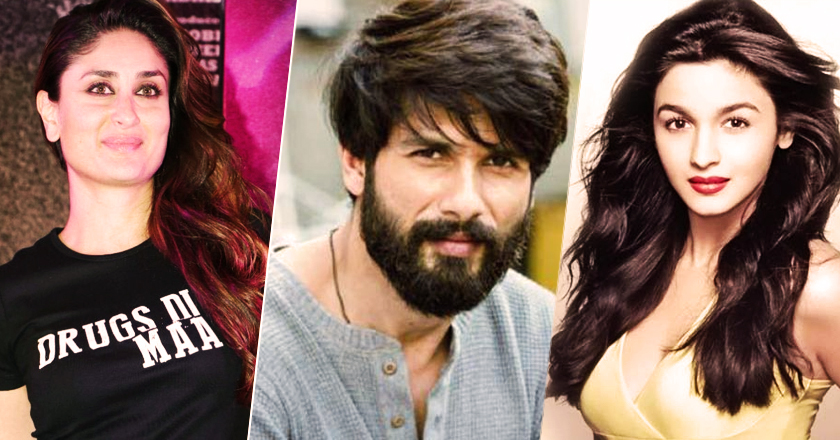 After the staggering hit of Kapoor and Sons, Bollywood's sweetheart Alia Bhatt is all set for her new film 'Udta Punjab' to finally hit the cinemas after a controversial run with the Censor Board. Alia Bhatt shares her experience of working with Kareena Kapoor AKA Bebo and Shahid Kapoor.
"We didn't even talk to each other on set," she revealed while speaking of her co-star Shahid Kapoor. Does that mean trouble for the Shandaar co-stars? Not necessarily.
Her experience with Shahid Kapoor was very different from Shandaar.

The lack of chitchat between the two has everything to do with a busy schedule. Even though they shot together for four or five days, they were both in different zones.
Udta Punjab Movie Trailer & First Look Released: Shahid Kapoor Stuns as a Drug Addict Rockstar
Alia did however; get a chance to strike a connection with her role model, Kareena Kapoor. Even though she doesn't have any scenes with Kareena Kapoor in the movie since it's about four different lives and the characters do not cross paths. But she did get to spend time with her off screen.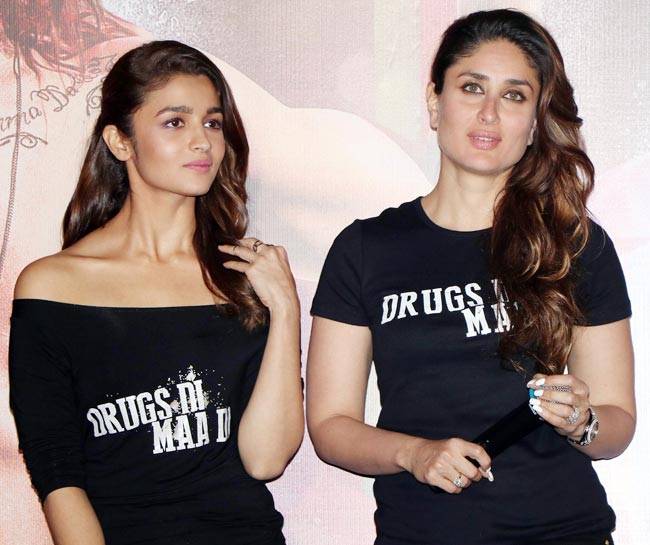 "I did get to spend time with her on set since Kareena and Diljeet (Dosanjh) had already started shooting, I joined later and then Shahid came in. I went a few days earlier because I had to do some research in Punjab so I used to go sit on set with her. We used to chat and we were just getting to know each other," said Alia.
The three stars will be seen sharing the big screen together for Udta Punjab set to release on the 17th of June.
Bollywood Movie Shaandaar: Alia Bhatt & Shahid Kapoor Look Adorable
Stay tuned to Brandsynario for more details.