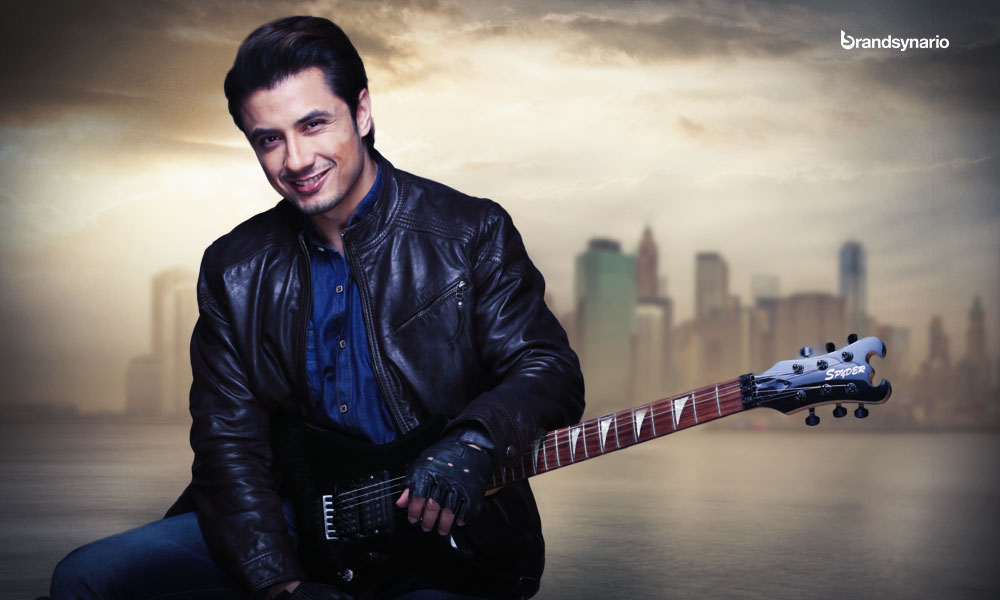 Ali Zafar talks bikes, movies, six packs and future projects behind the scenes
We were lucky to catch up with Ali in Karachi on the shoot of his latest TVC commercial for Yamaha. Being the creative and charismatic person he is, Ali conducted this selfie interview, which turned out to be a whole lot of fun for all of us !
From singer to actor and multiple other talents in between, Ali Zafar is the quintessential rock star ! The multi faceted celebrity is also a song writer, painter, music producer, poet and philanthropist.
He was recently in Dubai performing at the Global Education skills gala which celebrated the movement " Girl Rising ". Here is Ali taking a selfie with celebrities from Hollywood and Bollywood including Matthew McConaughey, Salma Hayek, Pareneeti Chopra, Abhishek Bachchan and Akshay Kumar!
[fb_embed_post href="https://www.facebook.com/aly.zafar/photos/a.10152416962194119.1073741837.35752024118/10154564608484119//" width="550″/]
Lots of hard work at the gym for looking like this !
A photo posted by Ali Zafar (@ali_zafar) on
Ali Zafar will also be seen in his first Pakistani movie later this year – Stay tuned for details.