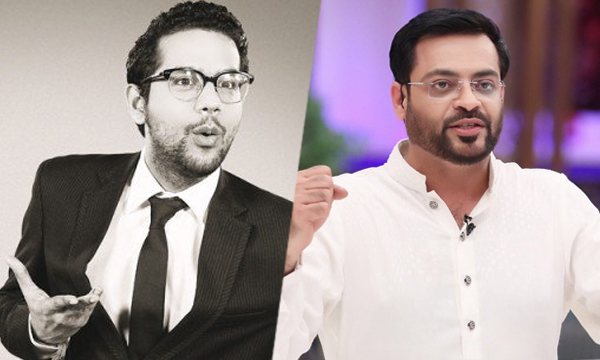 Aamir Liaquat has always made headlines and this time it's no different!
One of the most famous television personalities, he has acquired a large fan following for his various stints on television. Known to be one of the most "unusual" and daring hosts of all times, Aamir never fails to surprise us with the most unbelievable antics.
Female Careem Captain Killed in Peshawar Over Domestic Violence
However, it seems that this time, he might have taken things a bit too far.
The famous anchor is back again on Bol News with various transmission and is vying to produce different exciting content to keep the viewers entertained.
Yesterday, the televangelist organized a night transmission on the channel called "Shab-e-Baraat Mein BOL'.
Going live now… #ShabeBaratMeinBOL #ShabeBarat @BOLNETWORK pic.twitter.com/I6bSVZ4p91

— Aamir Liaquat Husain (@AamirLiaquat) May 1, 2018
You might be wondering what's so shocking about that?
However, going by the photo and video "evidence", we can see that the event was held at a graveyard in PECHS!
The pictures and videos going viral on social media clearly show see wires and cables spread all along the grounds of the graveyard, creating a disturbance for the people who are coming here.
Apparently, somebody complained about the matter on Halaat Updates!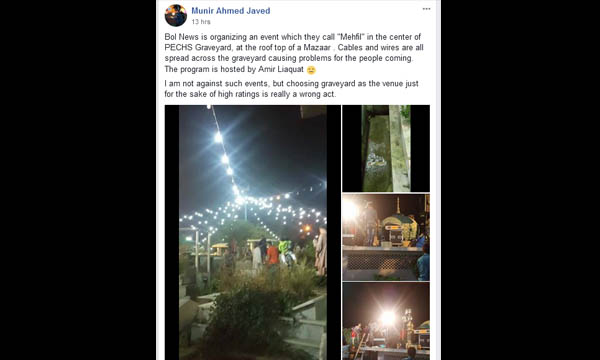 Check out the video of the transmission that was aired by Bol News:
https://www.youtube.com/watch?v=CR_jOTuGkOk
https://www.youtube.com/watch?v=OyHpAS4GIDw
Now we are all up for different content on television, however, this gesture by Aamir Bhai was clearly not welcomed by the internet.
Social media is outraged by the concept. Fans were seen bashing both Aamir and Bol News for this on Facebook.
This is what they had to say about the transmission being hosted in the graveyard!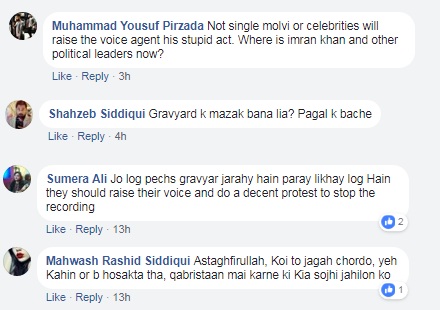 People condemned the matter and demanded the Supreme Court to take action against Liaquat!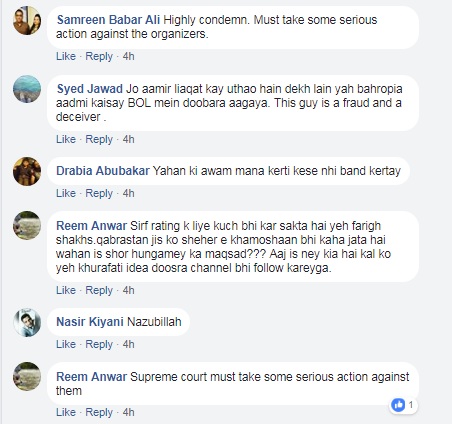 Popular comedian Ali Gul Pur was too spotted protesting against the whole idea!

Tell us what you think of all this? Yay or Nay- Let us know in the comments below.
Stay tuned to Brandsynario for more news and updates.