Pakistan's automotive industry has come a long way since the past decade.
While foreign brands have seen a lot of potential in the country, the government is also actively working on introducing policies that will encourage those brands to enter the markets.
Just a couple of years ago, there were only 3-4 known brands in Pakistan, but now, many more brands have found their way and have gained massive popularity over time.
Looking at the high-demand and potential, Al-Haj FAW has decided to bring yet another player into the automotive market, Bestune.
Al-Haj FAW plans to bring affordable SUV variants into Pakistan with Bestune.
Formerly known as Besturne, Bestune is a subsidiary automaker owned by the parent company FAW Group.
FAW Group owns yet another subsidiary named Hongqi, which is popular in China for manufacturing cars over old Mazda Sedan concepts. There is hardly any difference between Hongqi and Mazda makes asides their badge, which is why many get confused.
On the other hand, Bestune has eight vehicles under its portfolio, 4 are these vehicles are sedans while the other 4 are crossover SUVs.
According to reports and teasers, the brand is planning on making an entrance with its T77 Crossover SUV in the Pakistani Market.
Bestune T77 Crossover SUV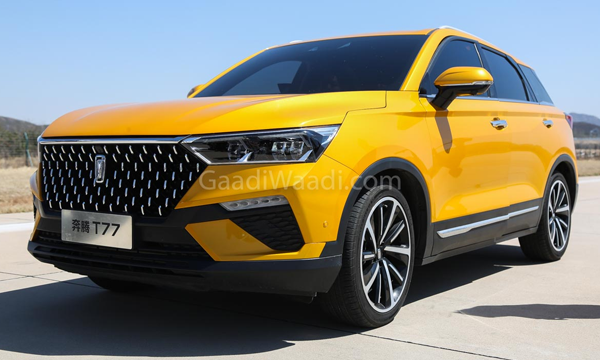 The Bestune T77 Crossover SUV was initially launched in 2018 at the Guangzhou Auto Show. The SUV looks very similar to SUVs designed by Volvo in terms of first impressions. Moreover, the technology used in the SUV has been done in partnership with one of the leading brands in China and the world, Xiaomi.
Under The Hood & Specs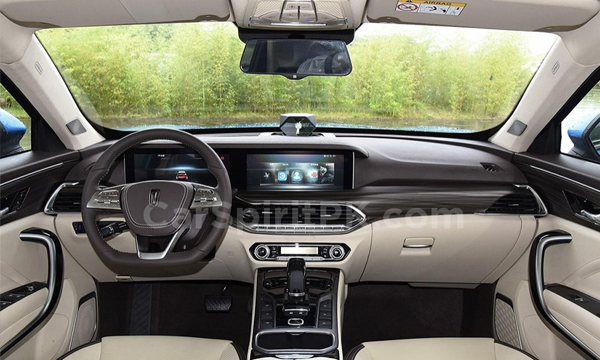 The T77 Crossover SUV is equipped with a 1.2 liter turbocharged inline 4-cylinder petrol engine that gives 141 horsepower, 204 newton/meters of torque, and comes with the option of a 6-speed manual transmission or 7-speed automatic gearbox.
Buyers can also opt for the 1.5-liter T-GDI turbocharged inline 4-cylinder petrol engine by Hyundai that gives 166 horsepower and 258 Newton Meters of torque, which also comes with the option of a 6-speed manual transmission or 7-speed automatic gearbox.
Though the outside gives one Volvo vibes, the interior feels more like a Mercedes Benz. It has a single-screen infotainment system with features like Bestune radio, AI music, smart entertainment, intelligent control function, and many more options.
Other features include:
ABS brakes with Electronic Brake-force Distribution (EBD)
Brake-Assist (BA) Technology
Autonomous parking
Traction control
Driver and passenger airbags
Hill-start assist and descent control
Lane departure warning
Parking sensors
Adaptive cruise control
Blind-spot monitoring
Lane keep assist
Collision warning
Reports also hint that the T99 Crossover SUV that will be entering Pakistan is expected to be 'bigger and better' than the Chinese variants, but there is no official confirmation on this news as of yet.
Price
The SUV comes in 6 different variants in China, with a starting price of RMB 105,800 (PKR 2,563,000) and goes up till RMB 138,800 (PKR 3,362,000). This means that auto consumers can buy a more rough ride with more technological advancements and features for the price of a Toyota Yaris and the same variants. But, we are unsure about the built quality and if there will be any significant changes for Pakistan in particular as of now.
Time will tell what we can expect from Bestune and Al-Haj FAW. Till then, stay tuned to Brandsynario for more news and updates.