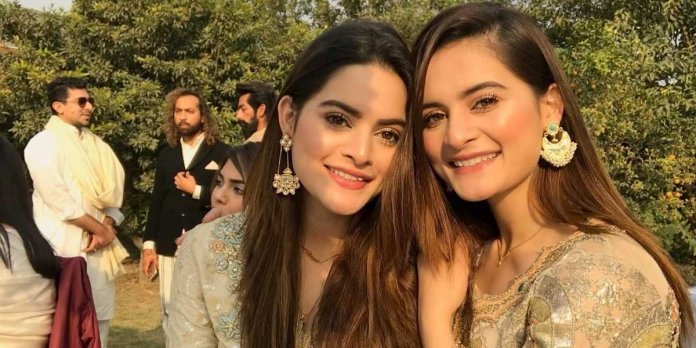 Aiman and Minal, the famous twin sisters from our drama industry are coming up with their fashion brand called 'A&M Closet'. The sister have also announced a launch date for their new venture.
The launch will happen on their birthday, 20th November! Yes, this is in a week only.
The sisters have shared a sneak peek on their Instagram to tease the news of the launch.
We have been experiencing this to be a constant trend in our industry that celebrities introduce their brand for clothing, accessories and even makeup. There is a number of stars that have a brand associated with them.
Junaid Jamshed started J. after retiring from music and taking a 360 turn of career. Atiqa Odho has a beauty brand and so does Komal Rizvi. Our very own superstar Mahira Khan has a clothing brand called "Mashion" which is also a publication as well.
Another famous sister duo Mawra and Urwa are also launching a clothing brand, called UXM. The sisters claimed that this brand is all about their inner energy. They introduce this brand so their fans could have a bit of the star' style in their wardrobe.
We don't know much about Aiman and Manal's brand at the moment, but we can only speculate that their brand will be as amazing as they are.
As per the Instagram post, the A&M clothing line will be of great quality at affordable prices for every woman. It sounds like a very inclusive approach for a fashion brand.
We just can't wait to get more details about this brand and so eager to get our hands on the clothes. As the style sense of Aiman and Minal are highly approved by the critics and audience.
Are you excited about their brand? Share your views in the comments below.
Stay tuned to Brandsynario for more exciting news.