Aima Baig is being heavily criticized over her outfit inside the Hagia Sophia mosque. It is a contentious issue, but is everything justified in the name of religion?
Off to Turkey
Aima Baig, the GrooveMera singer, is on a trip to Turkey. The renowned Pakistani singer is gracing the popular destination. Turkey has gained a lot of fame as a vacation destination in Pakistan, courtesy of Ertugrul. Naturally, one wants to visit all the best tourist spots, and what better one to symbolize Turkey than the Hagia Sophia Mosque?
Aima Baig at Hagia Sophia
View this post on Instagram
There's A Dress Code
In the Hagia Sophia mosque upon entry, the dressing of the visitors is judged by the guards. If they feel any person visiting the mosque is not dressed properly then they are provided with additional garments.
Since many women visit the mosque without any headcover, scarves are provided there. Additionally, longer garments such as coats or abayas are preferred. If someone does not have that, they are provided that by the administration free of charge. So the question is if Aima Baig visited the mosque whilst wearing that, surely the administration did not find anything disrespectful?
Pakistanis Disagree
People are not paying heed to the aforementioned logic and find it necessary to give their extremist inputs. Many have resorted to the comments section of Aima Baig's Instagram and Facebook posts to express their distaste over her outfit.
Check out some of the comments the singer is receiving: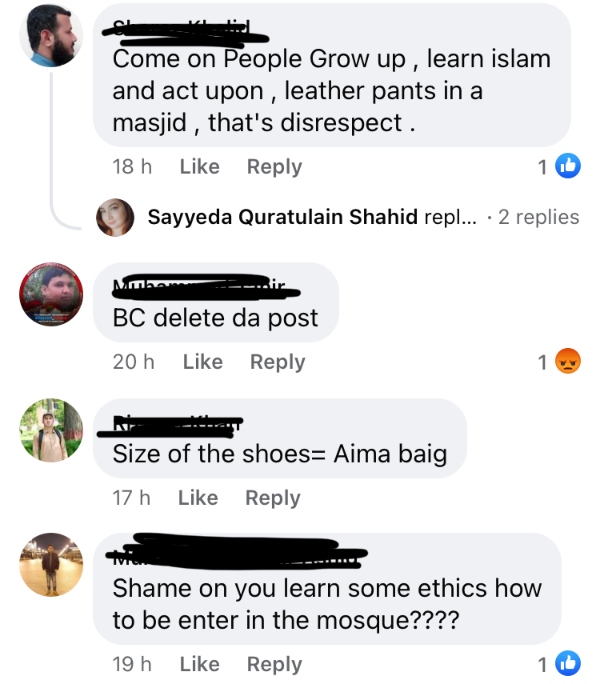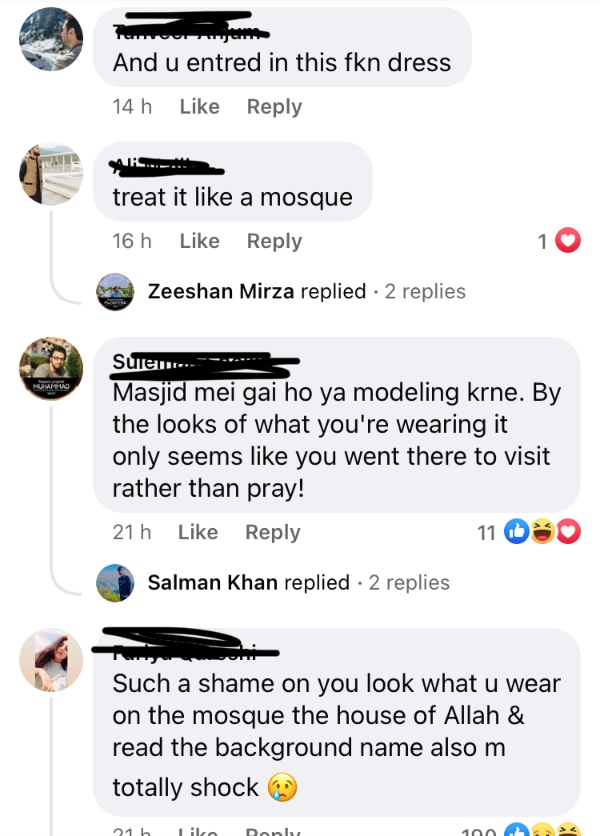 Our Laws or The Country's?
Keeping those comments in mind, it is surely baffling that to know whether one is supposed to follow "netizens" or the country itself? If Aima Baig was let inside the mosque, as some are suggesting, then there was no issue in her dressing.
Those opposing this logic mean that leather pants, in and of themselves, are promiscuous. There is no place for that in mosques. Moreover, mosques are places of worship for Muslims and a representation of Eastern culture. Why is she dressed in western over there?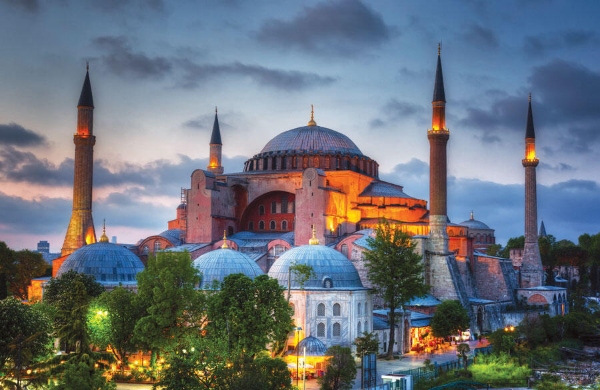 Begging For Tolerance
Even if the questions are asked with good intentions, they are surely not expressed in tandem with them. A barrage of hateful comments, those too that don't lead to healthy conversations, can be difficult for anyone to accept or tolerate.
Most people visit the Hagia Sophia mosque dressed like that. It's food for thought that if we discourage people on the tiniest of things when they visit a mosque, would more people want to visit them?
Stay tuned to Brandsynario for the latest news and updates.