Recently, Pakistanis were speculating that Iqra Aziz is pregnant. In a picture at a friend's wedding, when she posed with Yasir, it definitely seemed so. It could definitely have been due to the angle the picture was taken. But then, at Shazia Wajahat's birthday, Iqra's pictures were hinting at that again. Similar guesses were made for Zara Noor Abbas.
Zara Noor Abbas is expecting?
You know how in brown culture when a lady is expecting, she covers her baby bump with a dupatta. Well, in this recent event that Zara attended, she is wearing the dupatta exactly like this. And when she meets Saboor, the click at that moment is very revealing of the bump; at least people think so.
Netizens and their speculation
Wherever they saw the pictures with a questionable angle, netizens started flooding the post with comments asking if she was expecting or not.


They wanted Zara to issue a statement if it was true or not because well, they said they would be happy along with her.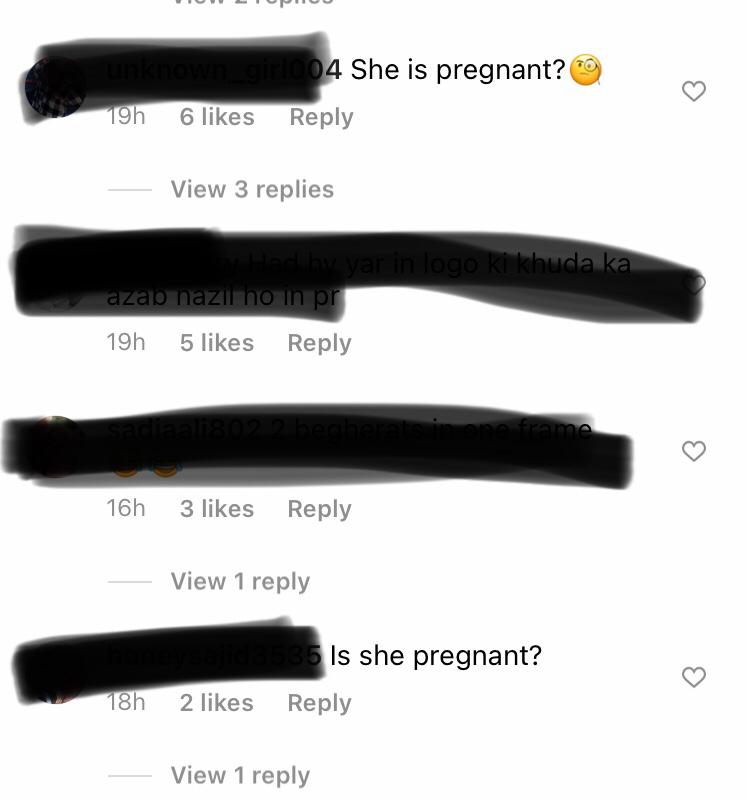 It is true that the fans love the celebrities and were Zara to reveal the truth, they would shower blessing. But it is also true that the evil eye is real and that's why you would have heard the anties say that pregnancies should be kept secret for the starting trimester at least. Not only the evil eye, but the loving eye can also affect you adversely as well. So it's better to be careful.
Stay tuned to Brandsynario for the latest news and updates!