It is only the beginning of 2022 but it seems people are already geared up to try fusions in their kitchens. Just 10 days down and we have seen countless videos of people either creating or trying bizarre food items. As if 2021 was not enough to keep us dreaded people are bringing their A-game or shall we say food game to 2022.
From chocolate Maggi to gulab jamun samosa, the internet saw a series of bizarre food fusions in 2021. And this year, people are taking experimenting with delicacies to a level not imagined before.
Chocolate Pulao Goes Viral 
Recently, a video clip of a restaurant serving chocolate pulao has gone viral on the internet and has left social media users aghast.
The video clip shows a man pouring chocolate sauce on a plate full of pulao. He then mixes the pulao well with the sauce and tries a bit of it. The reaction of the man, after taking a bite of the weird fusion dish, says it all.
The viral video clip was shared by a food blogger on social media.
Read More: Food Blogger Tries Rooh Afza Chai Leaving Internet Shocked
Take a look at the viral video here:
Reactions
What do we live for? Reactions! Looking up at reactions is the only fun part about these dishes where people come together with their views and utmost honest opinions about the vendor and food items.
Need we say more? Take a look at how people reacted to chocolate pulao.
While the majority hated the fact that this recipe even exists, one comment was out of the blue.
"Looks delicious." One user wrote.
Meanwhile, someone mentioned this being the side effect of 2022. Well, we can't help but agree with that. While some simply couldn't understand why anyone would mix chocolate with pulao, others shared disgusted emoji faces in the comments section.
Here are some other comments from the post.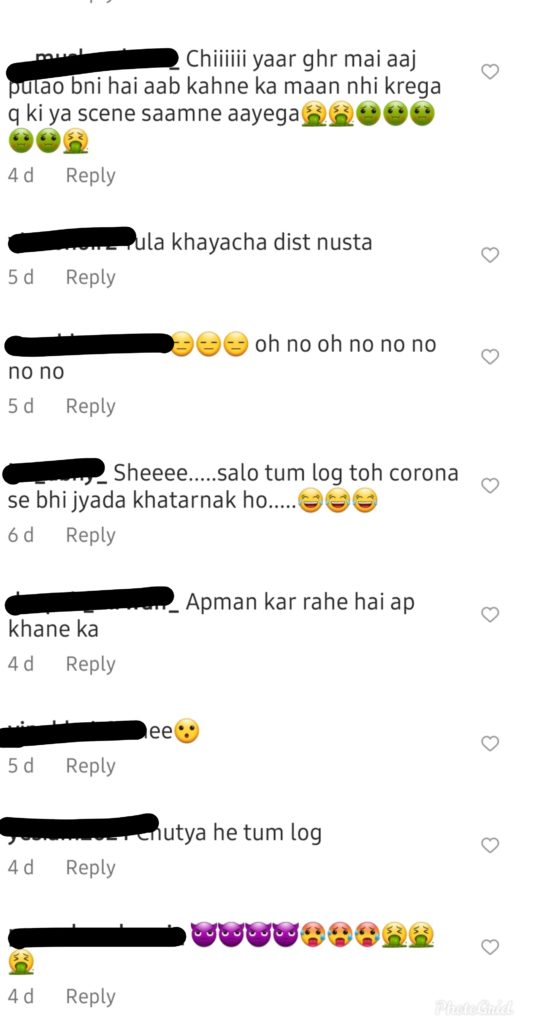 The Viral Video
The clip has been viewed over 273k times and garnered many reactions from netizens.
While, we are still reeling under the nightmarish Rooh Afza chai video that went viral, but this video has taken the level of cringe to something else. The mere thought of chocolate on rice is irksome. Not to mention the pulao.
Read More: Oreo Pakora Served With Green Chillies Is Making Foodies Vomit
What are your thoughts about the video? Would you be willing to try it? Let us know in the comments below. Meanwhile, we will go and look at some delicious food recipes to forget about the terror we had to go through.
Stay tuned to Brandsynario for the latest news and updates.