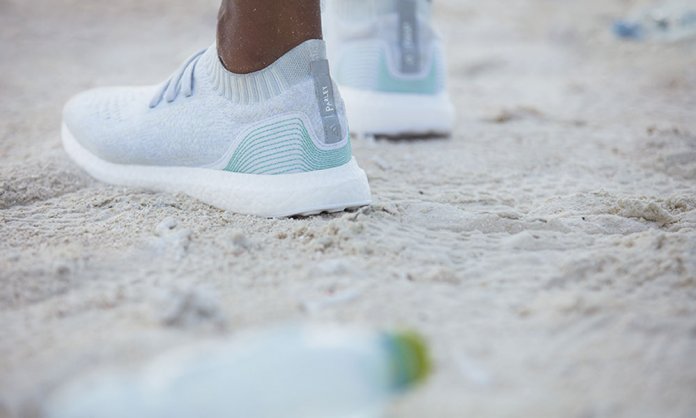 Adidas, the world's second-biggest sportswear brand – behind only the American giant Nike, is committed to making 11 million pairs of trainers in 2019 using recycled plastic.
This is an effort to tidy up the oceans, however, this is not the first time the sportswear brand has played its role in promoting a healthy and pollution-free environment.
The new plan sees the brand partner with Parley for the Oceans which is an organisation with which they will seek to intercept plastic on beaches before it hits the sea.
Business Insider's Clancy Morgan pointed out that Adidas makes more than 400 million pairs of shoes every year.
"Manufacturing that many shoes requires a lot of resources," he stated.
Environment experts predict that in 30 years, there will be more plastic in our oceans than fish.
Can you imagine living on a planet like that?
Another study concludes that 90 per cent of seabirds have consumed some form of plastic waste.
Sindh Food Authority Seals Famous BBQ Place in DHA, Karachi for (Allegedly) Using Donkey and Cat Meat
Considering all this, Adidas is trying to stop some of that plastic before it reaches the ocean and that is huge progress.
In 2019, Adidas aims to produce 11 million pairs of shoes with recycled ocean plastic and that's more than double what it made in 2018.
But how are these shoes made? Watch the video below:
https://www.youtube.com/watch?v=pJBRqespiOA
The most recent product in the eco-friendly range is the limited edition Adidas TOUR360 XT golf shoe.
Adidas Golf's global footwear director Masun Denison said:
"Our company is extremely focused on sustainability and we wanted to incorporate that mission into our sport.

"This is the first golf shoe we've ever made that incorporates up-cycled materials and this is just the beginning.

"In a sport that's played outdoors where sustainability is often under the microscope, we feel this is a massive step forward for the game."
What are your thoughts about the huge step Adidas has taken? Comment and let us know.
Stay tuned to Brandsynario for more news and updates.