Pakistan's famous actor Muneeb Butt blasted a leading luxury hotel in Karachi and took it on social media to express his grievances.
What did the hotel do to provoke such a reaction?
Muneeb narrated his personal experience of being stopped by a guard for not wearing a mask when he arrived at a leading hotel in Karachi for a shoot. He forgot his mask in his car, upon which he had to pay 30 rupees for a mask, which costs 10 rupees typically. He blasted the hotel in a video posted on social media for profiting off the coronavirus pandemic that has taken the world by storm.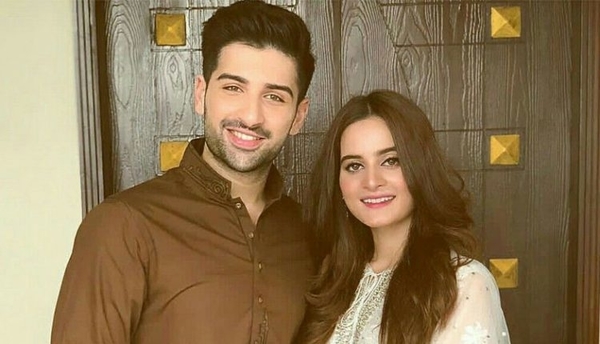 He recalls his recent trip to Turkey with his wife, where the hotel gave the leading showbiz couple free masks to promote and encourage the implementation of safety precautions.
In his rant, he refers to the excessive profit on the sale of masks as an opportunistic approach by the hotel amid the pandemic.
Muneeb and Aiman, leading showbiz couple of the Pakistani industry recently went to Turkey for their vacations where they had a great time together. The couple shared their tour on Instagram where Muneeb had also planned a birthday surprise for Aiman.
Muneeb shared a picture on his Instagram to his 2.9 million followers from the occasion where he surprised Aiman on her birthday, referring to her as the love of his life.
The couple had arrived at Karachi for a short period of time as per Muneeb's Instagram post where he reveals the couple's plan for another vacation at Maldives.
The incident with the hotel in Karachi reportedly took place after the couple had arrived from their vacations from Turkey for a shoot which was the reason behind Muneeb being at the hotel.
In the past, the couple has received unreasonable hate and criticism from fans and followers for their excessive vacationing habits and social media posting.
The couple had just gotten free from their star-studded wedding which had made huge rounds on social media and were off to their honeymoon when they were being criticized by some followers for their excessive posting and for "wasting money", as numerous internet trolls claimed.
Muneeb Butt and Aiman Khan have made millions of fans all around the world and have become superstars of our drama industry in a short period of time.
What are your comments on the story? Let us know under the comments below.
Stay tuned to Brandsynario for the latest news and updates.