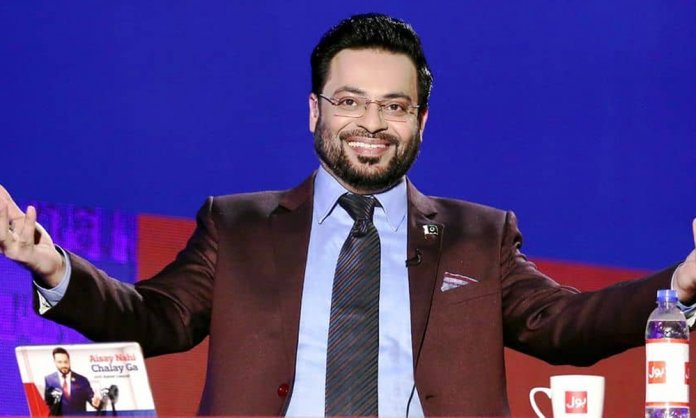 Seems like Aamir Liaquat is pretty ambivalent and indecisive in nature. He has a long history of switching channels, becoming the only host in Pakistan who has worked for almost every network of the nation.
Not to forget, he left MQM in 2008 after a disagreement with the leaders of the political party!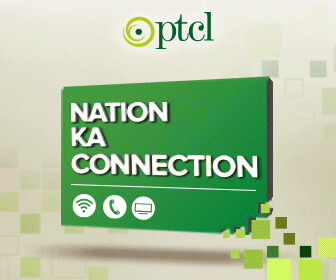 Later, he rejoined the squad again in 2015 and shocked everybody with his impulsive nature.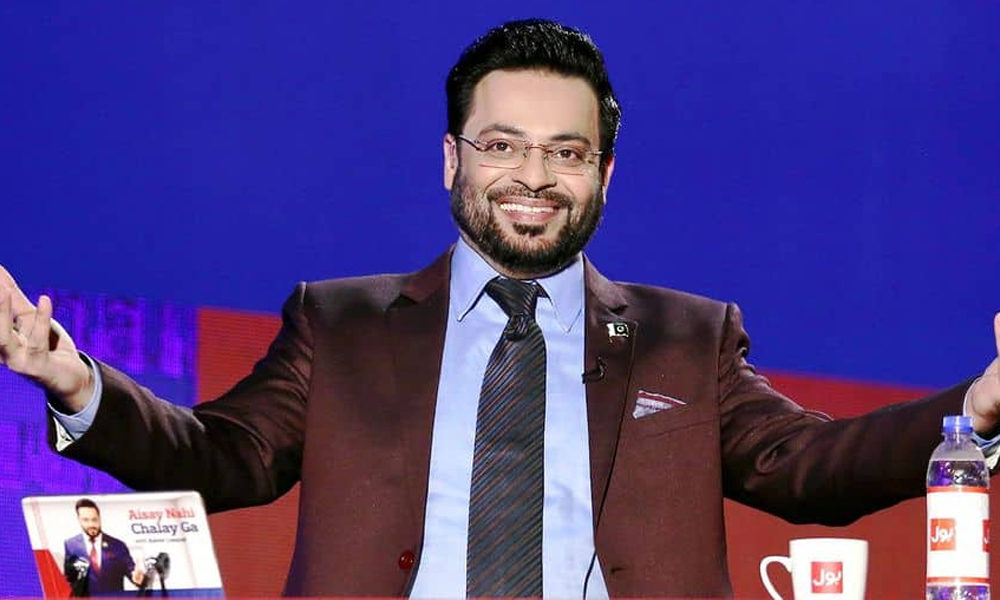 BUT BOY, THIS DRAMA DID NOT END HERE!
He parted ways again with MQM last year, following the party's supremo Altaf Hussain's 'anti-Pakistan' speech.
However, he declared that he will NEVER enter politics ever again after his departure from his old party.
'Will never return into politics'
Now yet again, Aamir Bhai has shown that he is pretty confused about major decisions in his life.
This whole week, the televangelist has been dropping major hints about a massive tabdeeli coming up!
#AisayNahiChalayGa @ANCGWithDrAamir @BOLNETWORK #AamirLiaquat
23-10-2017#ALHExposedAltaf https://t.co/i5vQqw5uqE pic.twitter.com/qjAYHhEwg8

— Aamir Liaquat Husain (@AamirLiaquat) October 24, 2017
Then, PTI leaders confirmed Aamir's grand addition in the party. 
Dr. @AamirLiaquat to announce joining PTI at a press conference on 25th OCT 2017 in Karachi

— Faisal Javed Khan (@FaisalJavedKhan) October 24, 2017
Today, Liaquat was supposed to be a part of the formal announcement in a press conference today with PTI chief Imran Khan.
BUT HE DECIDED TO CHANGE HIS MIND AT THE LAST MINUTE!
According to the latest update by ARY News, Aamir Liaquat did not attend the press conference making it clear he will not be joining PTI.
renowned TV anchor Dr Aamir Liaquat has dropped plan to join Pakistan Tehreek-e-Insaf (PTI), ARY News reported

— Farhan Imaan Abro (@Farhan_Imaan) October 25, 2017
lmao, aamir liaquat backed off from joining pti😂

— T.J™ (@talhajawed_) October 25, 2017
SO WHAT IS HE REALLY UPTO?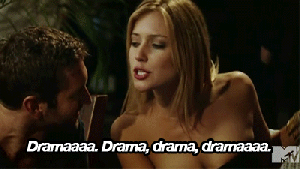 Apparently, no one knows! Let's see what more drama is yet to unfold from the king of all things controversial, Aamir Liaquat!
Stay tuned to Brandsynario for more updates!