A new PlayStation 5 model has apparently been registered by Sony. Causing some to speculate that maybe the PS5 Pro is finally on its way.
Sony PS5 Updates 
Following a previous hardware revision last year, a new PS5 model has appeared in Japan. First emerging back in April Sony was granted a construction design certification for it, along with updated radio equipment.
In Japan, all wireless and radio communication technology is required to reach certain standards, hence the ministry's certification.
According to the reports the new PS5 model features updated radio and wireless communications equipment. Hence requiring design certification from the ministry. The launch models use CFI-1XXX scheme whereas 2021's revised models followed the CFI-11XX scheme. Accordingly, this PS5 revision appears to be a 'CFI-1200' series model.
It's unknown why Sony is making fresh changes to the PS5, though the answer probably isn't that exciting. While this doesn't appear to be a significant PS5 upgrade, the updated radio equipment could be using cheaper components, bringing down overall production costs.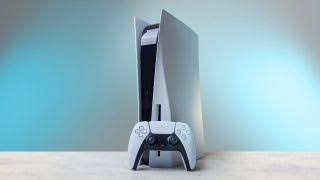 Alternatively, this revision could be designed for better use of existing hardware components. While creating a more efficient power draw that decreases power consumption. Something similar was previously seen when Nintendo updated Nintendo Switch back in 2019. Although this significantly increased the hybrid console's battery life by 40%.
Read More: Is Apple Launching A Cheaper TV This Year?
The Release Date
It's entirely possible that the redesign is still in the works and may not launch until next year, but the gap between the registration of this model and the release that would satisfy the PS4 Pro timeline is a full year and a half. Furthermore, it's only been a year and a half since the initial PS5 launch, and while a PS5 Pro or similar product may be in development at PlayStation, it seems a bit early in the console's life cycle to already have a PS5 Pro registered in Japan.
Read More: 7 iOS Photo Editing Apps For An Attractive Instagram Blog
Sony announced on Tuesday that it shipped 11.5 million PS5 consoles during its financial year ended in March 2022, missing out on its initial target of 14.8 million consoles by over three million units, which it said was due to parts shortages.
However, the company said it expects to sell significantly more consoles during its current fiscal year ending in March 2023, at around 18 million units.
Stay tuned to Brandsynario for the latest news and updates.