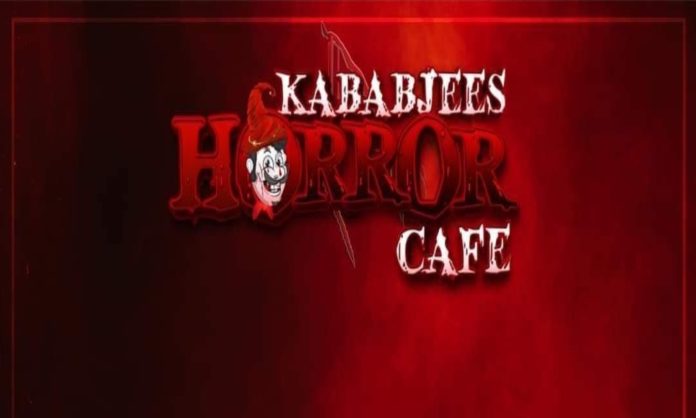 A renowned restaurant in Karachi, 'Kababjees', has introduced a new eatery, and it sure is the nightmare of your dreams. The restaurant, which goes by the name of 'Horror Cafe', has received a lot of attention from the public ever since the news came out.
Now, get ready to have fun while indulging in delicious food with horror on the side. The thematic restaurant claims to have the best dining experience for people on the lookout for some thrill.
Read More: 5 Places To Find The Best Hotpot In Karachi
The Horror Cafe By Kababjees 
One of its kind horror cafes has opened up in Muhammad Ali Society. Ever since the news came out, it didn't sit well with the netizens, at least not all of them. Meanwhile, some were eager to comment about how fun it would be and couldn't wait to try it. The restaurant has been uploading clips and scenes from the spot. The restaurant is about to open anytime soon, and we are unsure how to feel about it.
Here is another insider view from the cafe.
Ever since the video went viral, many people have been commenting on the posts about the creative idea. Let's take a look at some of the comments below.
"Lol.. good way to hide the faults in dishes served. No one would be able to see raw chicken or flies in their food now."
"I think this concept is made specifically for the couples who come for a date. Nobody can see them dating, and when these creepy things start screaming, PROTECTIVE boys will protect their girls in their own way. P.S. sarcasm hai don't take it literally." 
The public has been commenting about how the restaurant is catering to various people, be it those who are dating and hiding, those who are planning to look out for some entertainment and those who are only here to try the food.
"I need peaceful mahol rather than these creepy ghosts when I am eating. Ofc, I would like to try once just for an entertainment thats it."
"We Pakistani got number #1 position in doing everything which is total non sense and against of DEEN, this dark, creepy ambience will lead to wrong filthy activites soon."
What are your views about the new horror cafe in Karachi? Let us know in the comments below.
Read More: 5 Places To Find The Most Refreshing 'Matka Chai' In Karachi
Stay tuned to Brandsynario for the latest news and updates.