These days, Palestine is under quite a lot of heavy fire from Israel. Many are referring to it as a conflict but conflicts are two-sided. All Palestine is trying to do is defend itself, whereas Israel is doing the attacks. They won't let the people sleep in peace nor let their children roam free. In recent news, another attack took place during Adhan.
Yes, it is when there was a call to prayer being held. No person in Palestine thinks they're safe because of the constant attacks and unpredictable methods of the Israelis. The people are praying every single moment of the day and are hoping for any form of outside help. The people need our help and they need it fast!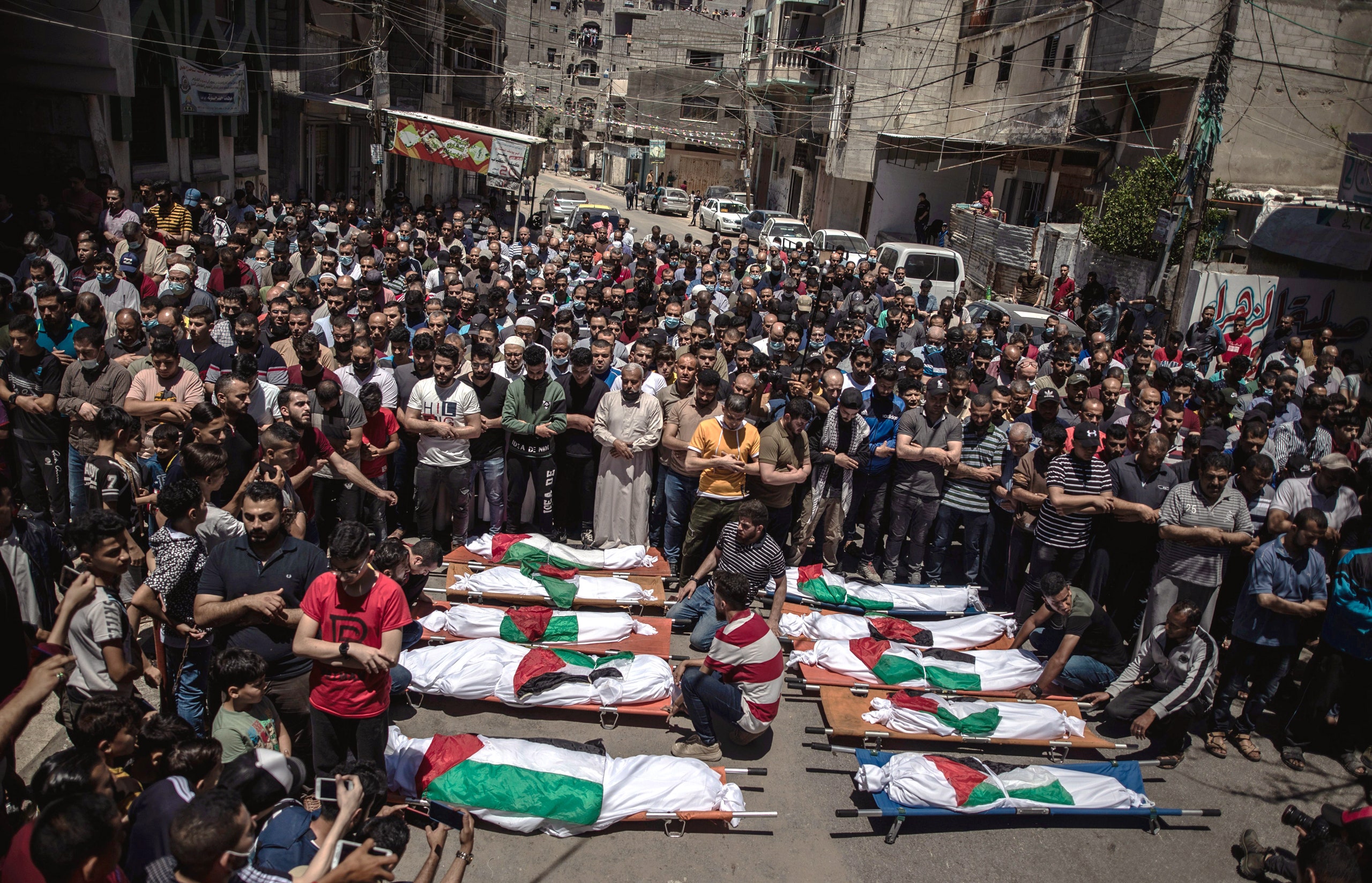 Moments Of Peace
As you will see in the video below, there was a moment of peace in Gaza. During the time of Adhan, it almost felt as if the whole place was wrapped in tranquillity. There was not a bird in sight and it felt that everyone was praying at home. However, that was not to be as you can see.
Suddenly, the ground seemed to shake and there was dust in the atmosphere. Before we knew it, a building in the region exploded and there was smoke and fire above it. After a while, the second wave of attack landed on the same location, causing an even greater fire. Right before the Adhan was over, the third wave of attack landed on that same location.
Here's the video
Chaos During Adhan
This shows that Palestinians are not safe even during times of prayer. The oppressors could attack at any moment because of their blatant disregard for human life. It takes a special lack of soul and heart to attack someone like this. Apparently, the target of the attack was the Ansar Government Compound.
We are not sure of the casualties yet but we will update you as soon as we find out. From the footage, it does seem that there may have been casualties or fatalities, although we are hoping otherwise.
The Oppression Continues
This attack is yet another in a long line of many to grip the country. Just some days ago, we saw the Israelis dropping bombs on school buildings and residential buildings too. Then, they also destroyed the only covid testing centre in Gaza. Now, covid testing in the country has completely stopped.
Our thoughts and prayers are with the people of Palestine and we are trying to help them the best we can. Despite there being so much destruction, Palestine's influence on social media is positively growing. This is good because their voice is being heard. Israel wanting to shut down Palestine content from social media is yet another thing that shows we are doing the right thing.
We urge you to not stop fighting for Palestine. God knows that those people are not stopping either!
Stay tuned for more from Brandsynario!