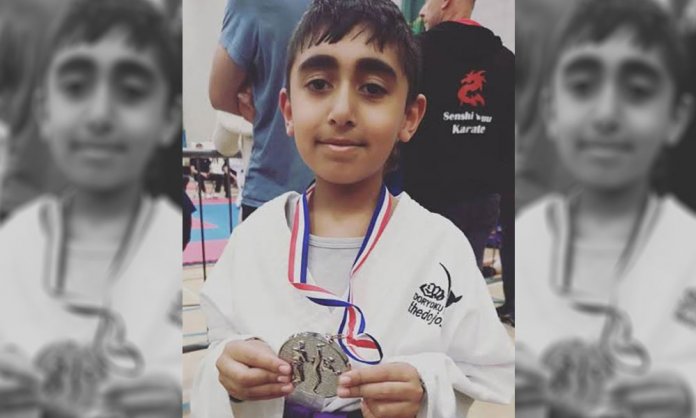 An 8-year old boy named Muhammad Abubakr Farooq has become the youngest medal-winning athlete at the World Martial Arts Championship 2019.
The British-Pakistani minor has bagged not one nor two but 3 medals, bronze, silver, and gold respectively.
The young boy hailing from grassroots in Chakwal won the medals in three different categories, including weapons, fighting, and self-defense.
The talented young Akubakr has also won competitions in the Dojo Karate squad that serve as qualifiers for the world championship.
All my success is due to my parents and my trainer at the club; they have supported me all the way through. It's been two years here at the club and I have worked really hard. It wouldn't have been possible without them. -Muhammad Abubakr Farooq
Abubakr's father also commented on the special occasion;
Asian parents tend to focus on education more often. We should focus on our children's education but sports is where our Asian community is not very supportive of their children. As a parent, if we support they can become a role model in society.

At the age of just eight, he is an inspiration for so many kids who were busy playing computer games but after Abubakr's success in martial arts, so many young kids have joined martial arts clubs. It's an honour for us as a parent that our son became the youngest British-Pakistani to win three medals at the championship.
At the mere age of 8, the young boy has already made the nation proud. Hats-off to the little champion.
Stay tuned to Brandsynario for more news and updates.
Karachi's Aima'az Ali Abro Sets Guinness World Record at the Age of 11!