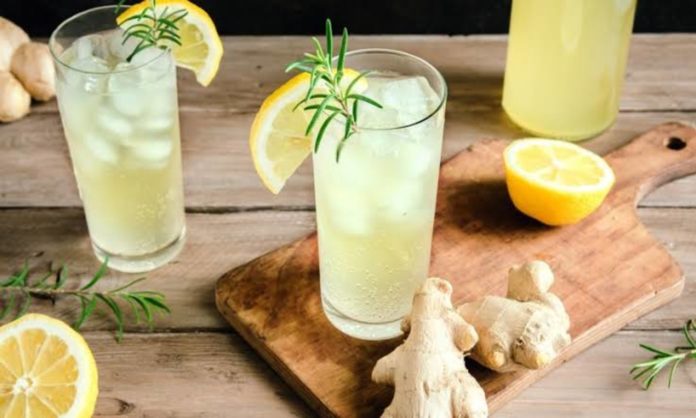 Is there anything better than a weekend full of sunshine, BBQs and warm weather? No. There is not. That's why we're kicking off the summer with these lemonade mocktails, and it's your choice if you want to turn it into a mocktail party!
Today's recipes are simple and refreshing. This easy drink will be shared in various flavours, perfect to set up an entire table. Add a touch of salt or mint, and it'll be like you're on vacation on a tropical island. One can dream, right?
1. Mint Lemonade
This easy to make yet delicious lemonade recipe is the answer to all your needs this summer. Make a quick serving to keep you fresh all day long, or serve it to your guests without spending time in the kitchen.
2. Korean Lemonade 
This authentic Korean mocktail recipe will hit you right in your 'Seoul'. Raise your hand if you got the reference! The lemon puree will work as a great mixture to fix a glass for someone in a hurry.
3. The Virgin Mocktail 
Fancy yourself some sprite? Try this mocktail mix with some lemon, mint and lots of white soda to add the perfect touch of tantalising yet sweetness.
Read More: Delivery Is A Go With foodpanda's Delivery Service pandago!
4. Lychee Mocktail 
A drink of your dreams? This blend of lychee and lemons is a match made in heaven! If there is one recipe, you need to try from this listicle; it has to be this one. And since lychee is in season, no excuses shall be entertained.
5. Kuluki Lemonade 
This easy to make quick mocktail isn't only delicious and fun to make. The hint of green chilli can add the perfect level of spice to the drink
6. Curacao Lemonade
If cool coloured mocktails have always tempted you in a restaurant, then this is the perfect recipe for you. The curacao lemonade can be made at home with minimalist ingredients. Wow, your guests, the next time you host a dinner at your place with this aesthetically pleasing drink.
7. Fruit Lemonade 
Try these lemonade mocktails with a twist. You can enjoy the flavour of fruits while keeping the tangy taste and texture of lime and lemons.
8. Homemade Squash Mocktail 
This sugary mocktail with homemade squash syrup is the perfect dose of boost for those warm, humid summer afternoons. The best part is that you can keep it in your fridge for as long as possible.
Read More: 6 Famous Fresh Juice Places In Karachi To Quench Your Thirst
Stay tuned to Brandsynario for the latest news and updates.