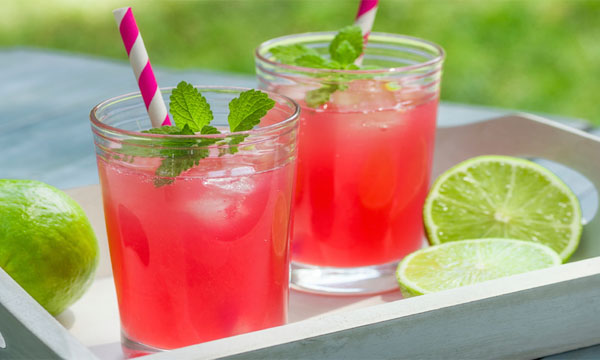 The year's harshest weather is upon Pakistan and is showing no signs of cooling down!
The hot temperature can cause severe dehydration, exhaustion and mess up the digestive system. While there is no escape from the soaring mercury levels, some refreshing summer drinks are exactly what you need to stay hydrated and cool under the scorching sun.
Happy sippin'!
LASSI
The Holy Grail of all desi drinks, Lassi is a guaranteed solution to remain cool and refreshed throughout the day. Made with yogurt, a pitcher of scrumptious lassi will replenish the sodium that you lose while sweating in the sun.
Check out an old-style recipe of Lassi here.
[youtube id="J4hzybXEKus"]
SUGAR CANE JUICE
Who doesn't crave for a big irresistible mug of ice-cold, syrupy sugar cane juice when the sun is shining strong?  "Gannay Ka Juice" is magically invigorating and tastes like heaven, bringing instant coolness to a parched throat.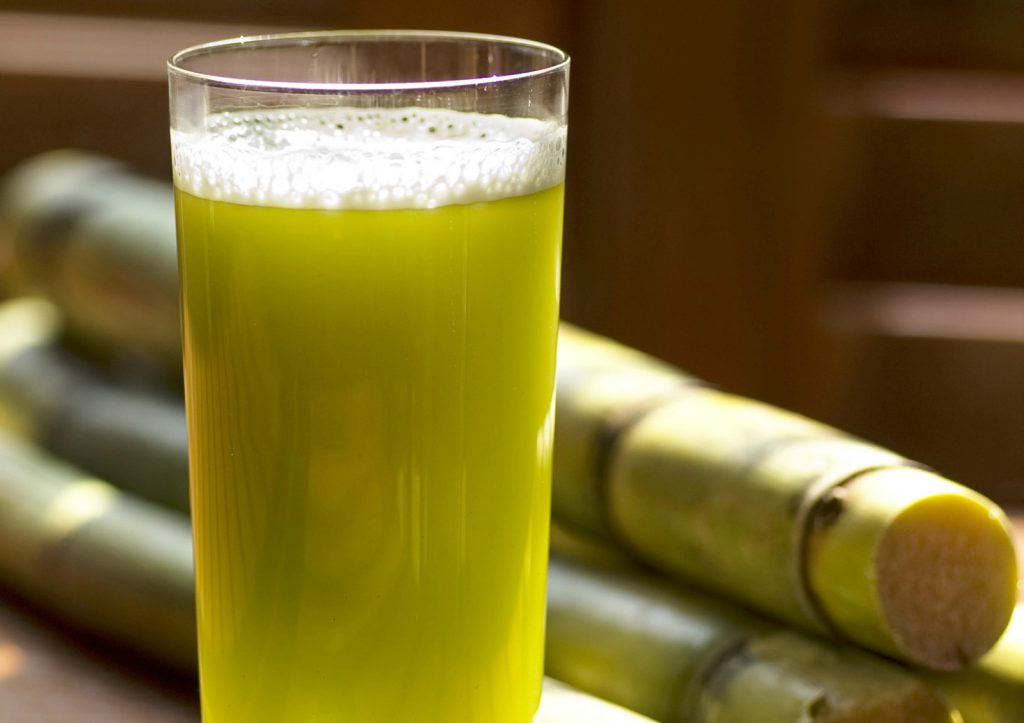 ROOH AFZA
Summer calls for a love affair with the refreshing rosy goodness – Rooh Afza. Especially when Ramadan falls during the hot months, the chilled thirst-quenching drink is the first sip of thousands of Rozedars after breaking their fast. It energizes you instantly, and we drink until we can take no more.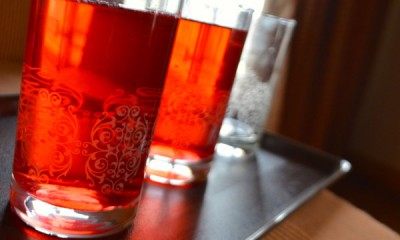 WATERMELON JUICE
As the name suggests, watermelons contain about 92 percent of water in them. The sweet fleshy pink fruit contains Vitamin A and C that will protect your skin cells from the blazing rays of the sun. Luckily, fruit stalls are brimming with watermelons in the country and nothing will hydrate you more than an ice-chilled, popping pink glass of watermelon juice!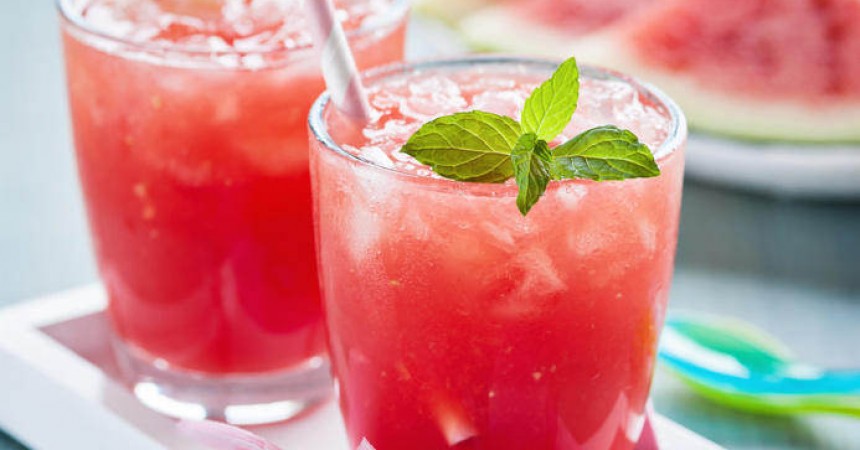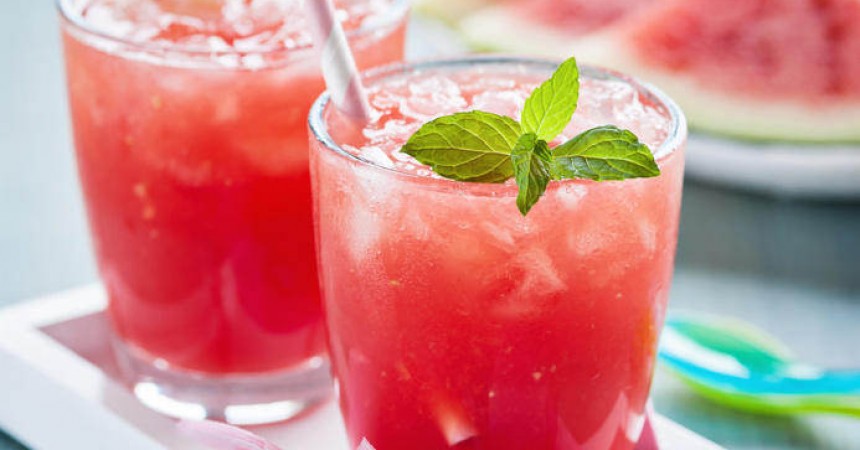 SHIKANJABEEN
If you want to make your normal dose of H2O a bit more exciting, make yourself a tall glass of all-time, bubbly minty Shikanjabeen. The drink is said to be the classic summer cool-down. Its soothing flavors of breezy mint and zesty lemon create a bright and sunny combo, bound to revitalize your senses in this ultra hot temperature.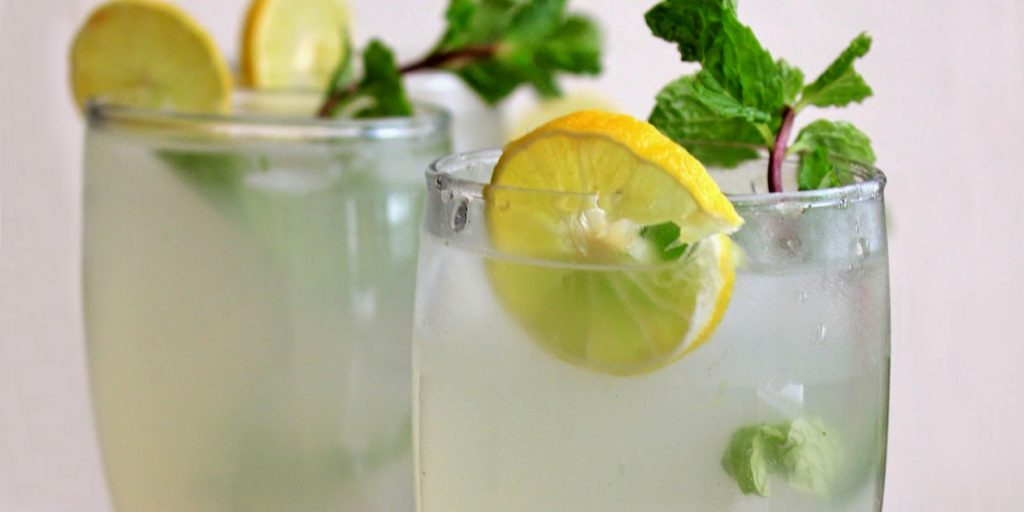 CUCUMBER COOLER
Did you know that Cucumber has the highest rate of water in any solid food? When warm weather is being a total pain and you are lazy to make something too time-consuming, prepare a glass of ridiculously refreshing Cucumber cooler. Just blend a few cucumber slices, a hint of lime juice, mint leaves, sugar, and water and Voila! You have got yourself an excellent energizer.
View its video tutorial below.
[youtube id="uDwLldc2MIk"]
MANGO SMOOTHIE
Mangoes have surely not hit the town yet, but they are about to and we can not wait for that! Whip up a super creamy, lip-smacking smoothie of ripe, juicy mangoes to energize yourself on a summery morning. We guarantee you that this exquisite, hydrating drink will keep you supercharged 24/7.
See its easy recipe here.
[youtube id="7X5ngNjxZjs"]
So chug down more and more! Beat the heat and restock your power with the above thirst-quenching  hydrating potions.