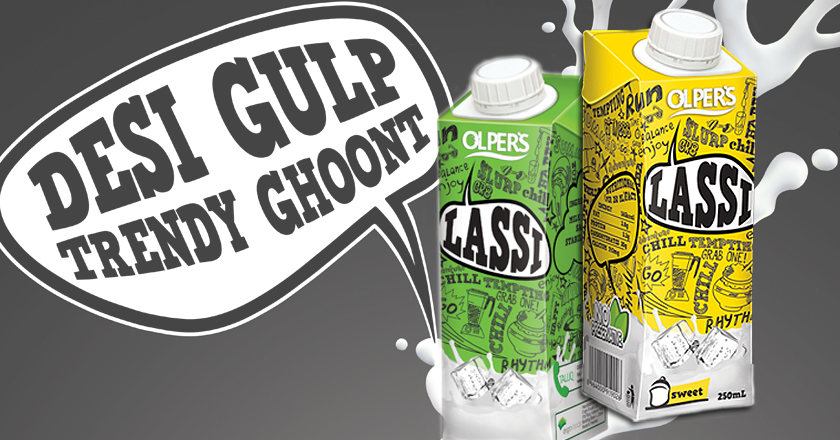 Summers are here again and so is the season to bring in new refreshing drinks in Pakistan. As expected, Lassi is much in demand and Engro Foods, has yet again tried to capture the market with their latest offering – 'Olpers Lassi'.
Omung Lassi, Engro's previous efforts in Lassi category didn't prove to be a successful but this time arouns it's not just the brand name thast's changed but the quality and the taste of the product too,
Well, the taste is quite satisfactory but the trendy and cool packaging of 'Olpers Lassi', makes it simply a stand out from the rest.
Priced moderaltely at RS. 30, it's not just Lassi now that we talk of here but a much superior and revamped product destined to satisfy the taste buds of the targeted class as shown in this latest TV advert, which focuses on keeping it desi yet stylish, here have a look:
This latest advert of Olpers Lassi features some popular Pakistani favorites, like the famous radio jockey and the host of city FM 89's Breakfast show, Khalid Malik accompanied by the newly famous star of 'Mai hoon Shahid Afridi' Noman Habib aka Shahid.
The advert is a thorough depiction of Olpers new target market for its renewed Lassi. The ad in itself is a fun one and tries to break the stereotypical boundaries of corporate, as is the trend now-a-days.
Enjoy the advert, try any of the product's four flavors including sweet, salty, strawberry and mango and tell us what you think, we are sure you won't be disappointed.