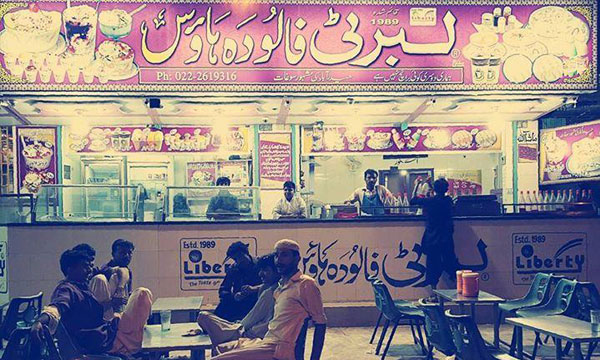 To eat out at a restaurant & café, or placing order from Pizza to paratha, eateries have become a trend & lifestyle for us. Due to that, a large number of cafes, restaurants, fast-food outlets, dhabas and informal eateries have mushroomed in the neighborhood of Karachi, "Hyderabad". It is considered as a small town and often called as a "village", but in reality is the second largest city of Sindh & has many local to international food chains, such as Pizza Hut, Berrylicious, Steak Escape, Lal Qila, BBQ Tonight and etc.
Consider it an irony or a moment of opportunity, these local eateries can give tough competition to the cafes of Karachi. These are largely frequented by the youth and are becoming more common for young men and women to spend time with groups of friends. This trend has impacted the youth's eating habits and preferences, social interactions, gender relations, public exposure, and lifestyle.
Restaurants in Hyderabad offer exquisite blend of different meats, fish, vegetables and spices to create mouthwatering tasty local specialties along with some high-end international cuisines.
Read More: 8 Summer Food Items to Keep You Hydrated
So let's talk about top Hyderabad eateries that are better than Karachi:
1. Shama Tikka House
Location: Unit No 7, Latifabad, Hyderabad
Shama Tikka got some of the best barbecure treat. Sizzling, spicy & tender! Your taste buds are in for a treat either you choose Seekh Kababs, Bihari Kebab, Malai Boti or their firm's favorite, Xhicken Tikka. They taste perfect with fresh Parathas or pipping hot Naan straight from the Tandoor.
Wait – If you're thinking Shamma Tikka as a posh version of desi food house, then you're wrong, we're talking plastic chairs, bare Formica tables, gau takiye and maybe a few flies to give you a perfect desi dine in experience.
2. Shareef Briyani
Location: Gul Centre, Hyderabad
Price: PKR 100 +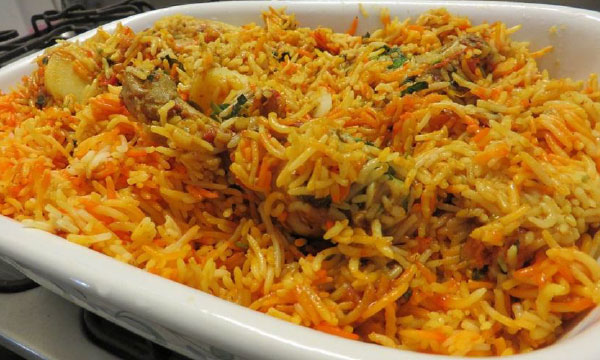 Is there anything like a perfectly balanced, full of spice Briyani and topped up with hot smokin' Alu? Nope, there is no Briyani like Shareef in and out of Hyderabad. You can try out Student Briyani or dhabay ki briyani, but nothing could beat the mind-blowing spicy & succulent Briyani of Sharif! If you're a spice lover, don't forget to call it as "Double Masala" while ordering and add a little Raita to make it a memorable one – even if you do end up eating in the car, because seating can be an issue.
3. Maghaz Nihari
Location: Tower Market, Hirabad, Hyderabad
Price: PKR 150-200 +
Nihari is something that we all are passionate about. That fiery, sticky sauce, the melt-in-yourmouth meat and the fresh garnish of ginger and coriander give a spicy hit like no other. Their star of the menu is Maghaz Nihari, in which Nihari is topped with a fresh & hunger aching Maghaz, which makes the taste go crazy and you end up lickin' & drinking water, because its spice turns you on, literally. If you're person of "Eww, Gross", then you should sit back, relax, and enjoy your ghar ka khana.
4. Breeze Fish Point
Location: Giddu Chowk, Main Auto Bahn Road, Hyderabad
Price: PKR 350-500/- Per Kg
In Hyderabad, fish is a dish that you never miss. You must have heard the stories of your father or grandfather about Hyderabad's specialty, "Palla Machi (Fish)." If you're coming in or out of Hyderabad to visit Breeze Fish Point or Jamshoro for experiencing Rao Fish, Palla Fish, Finger Fish or Prawn, the scene gets on. It's worth a trip if you've a fish scene with your friends & family at Breeze Fish Point.
5. Falooda – Liberty Falooda House
Location: Hyderabad
Price: PKR 120-150/- Per Glass
How can you forget the sweet side of the story? You must have tried the sweet sinful desserts & mouth-watering desserts to die for at Vintage, Cosmopolitan, and Butlers' Chocolate Cafe. But this is something natural and next level! Filled with fruits, nuts, basil seeds, falooda sev, vanilla ice cream (to give a burger-o-matic touch), red sharbat (rose syrup), and you're all set to travel to the most sweet, creamy world! Don't think about having a comfortable sofa at Liberty Falooda House, because all you need is your car to sit and eat it due to un-comfy family environment!
6. Salateen Hotel
Location: Hala Naka, Hyderabad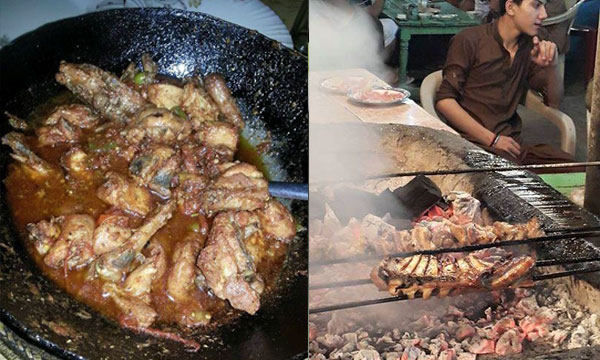 The taste of fresh chicken sautéed in the extraordinary and custom created spices & masala by Salaten Hotel located at Hala Naka drives & thrives you to try out the best Karahi ever. They offer various types of Karahi, such as Brown Karahi, Green Karahi and have a pretty good line up in the BBQ section, such as Tikka, Malai Boti etc. Trying out their nice and full of spice Chicken Karahi would make you fall for it, which can be seen as people from in and out of Hyderabad come over to try out the one of a kind Karahi at Salateen.
7.Pizza 20 – Home Delivery
How can we forget the trend of home delivery & the love of Pizza! Just like Karachi has 14th Street Pizza, California Pizza & many others, Hyderabad has a super delicious Pizza place which offers various meals except their mind blowing Pizza, such as Bihari Roll, Chicken Wings, Maggie Pizza (Kid's Special). Considering the trend and lifestyle, Pizza20 is the 1st to launch the mighty 20-incher Pizza in Hyderabad and calls it as the Mafia of Pizza Industry! Cool? Nope, they also have Ludo on the back of their 16-inch Pizza & you can eat & play Ludo along, and that is just more than "cool"!
These top 7 marvellous eateries in Hyderabad – from dhabas to fine dining, there's something to suit every taste. All of these places combine a lovely ambiance with consistently great food.
Everyone has their own favourites – From Shareef's Briyani to Salateen's Karahi to the epic Malai Boti at Shama Tikka! These eateries are better – a lot better than those in Karachi.
Want to explore more on food? Read Eid ul Azha 2015: 5 Mouth Watering Food Items You Won't Get Enough of
So what are your picks for the best eateries in Hyderabad?
Contributed by: Saad Shaikh