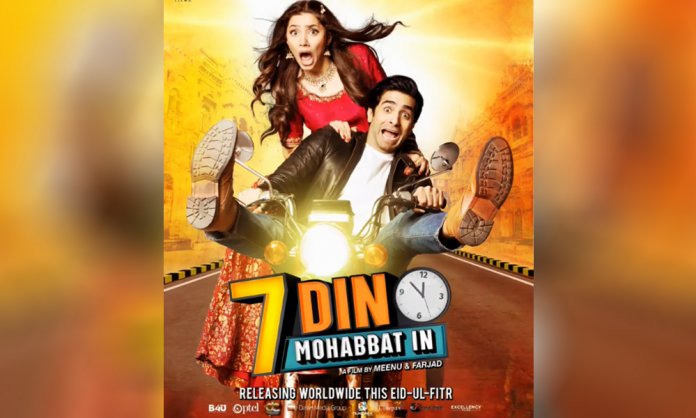 Pakistani movie '7 Din Mohabbat In' is all set to release this year and from the look of its promotion, Mahira Khan, and Shehryar Munawar's rom-com will give a tough time to its box-office rivals.
The story revolves around a young boy who finds it difficult to find love in Karachi. Thus starting his quest for true love, he overcomes several obstacles to find "the real one".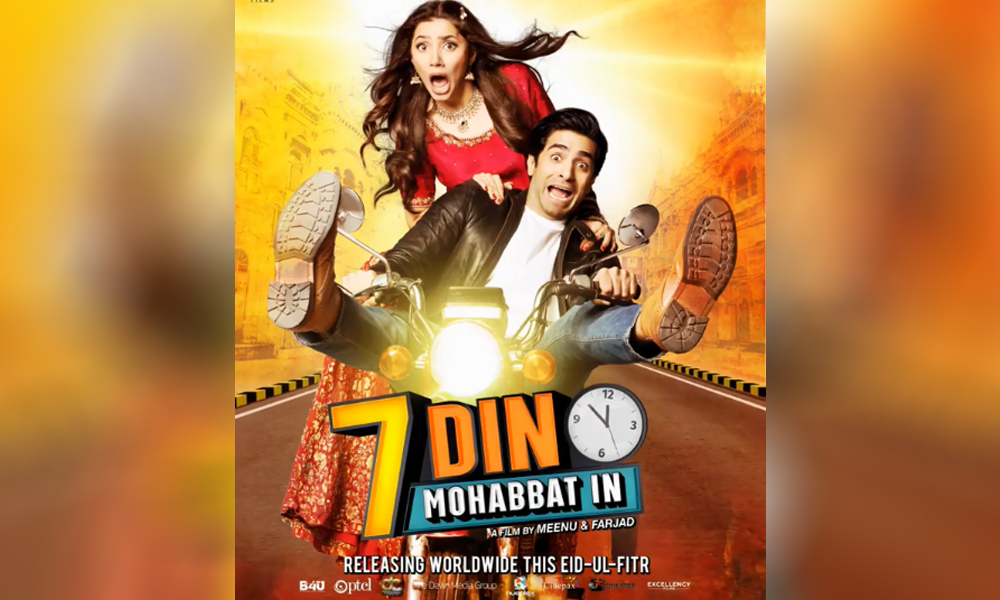 Directed by Meenu Gaur and Farjad Nabi, the movie will be a rom-com, exploring the highs and lows of finding unconditional love.
The music for 7 Din Mohabbat In will be composed by Sahir Ali Bagga and the script of the movie is being penned by Fasih Bari Khan, the writer behind the short feature film, 'Jeewan Hathi'.
Pakistani Movie 'Saat Din Mohabbat In' ft. Mahira Khan: First Look Revealed!
Trailer
The cast of 7 Din Mohabbat In:
Mahira Khan and Shehryar Munawar will once again be seen together on the big screen as leads, after their last film 'Ho Mann Jahan'
Aside from duo, the film boasts a star-studded cast that includes:
• Javed Sheikh
• Ayesha Omer
• Amna Ilyas
• Hina Dilpazeer
• Mira Sethi
• Rehana Saigol
• Imran Aslam
• Rimal Ali
• Adnan Shah Tipu
• Rimal Ali
• Amir Qureshi
• Beo Zafar
Release Date
"Saat Din Mohabbat In" is all set to hit the theatres on Eid-Ul-Fitr 2018.
Posters
Teaser
https://www.youtube.com/watch?v=rYw2dvpXrQE
Pakistani Movie 'Saat Din Mohabbat In': Complete Cast Revealed!
To stay updated with the latest news and stay tuned and watch this space!