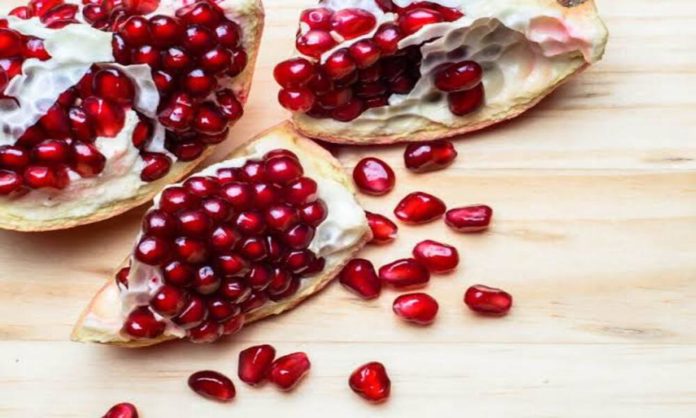 You might have spent hours trying to clean out the seeds whilst squirting juice everywhere, but nothing good ever comes easy right? All of the frustration that comes along with deseeding it is worth it because there are so many delicious ways to eat a pomegranate.
Don't be hesitant about incorporating this fruit into your diet because there are plenty of mouth-watering ways to eat a pomegranate.
1. Sprinkle On The Salad 
Nothing beats the feeling of crunchy fruits and veggies while enjoying your favourite salad. Pomegranate seeds make the perfect addition to any salad. All you need is a variety of your favourite ingredients such as quinoa, feta cheese, onion, nuts or anything else your heart might desire, mix everything up and top it off with pomegranate seeds.
2. Overnight Oats 
Overnight-soaked oats don't have to be boring anymore. The mixture of oats and pomegranate is a perfect way to kick-start start your day because the recipe isn't just delicious but also very healthy.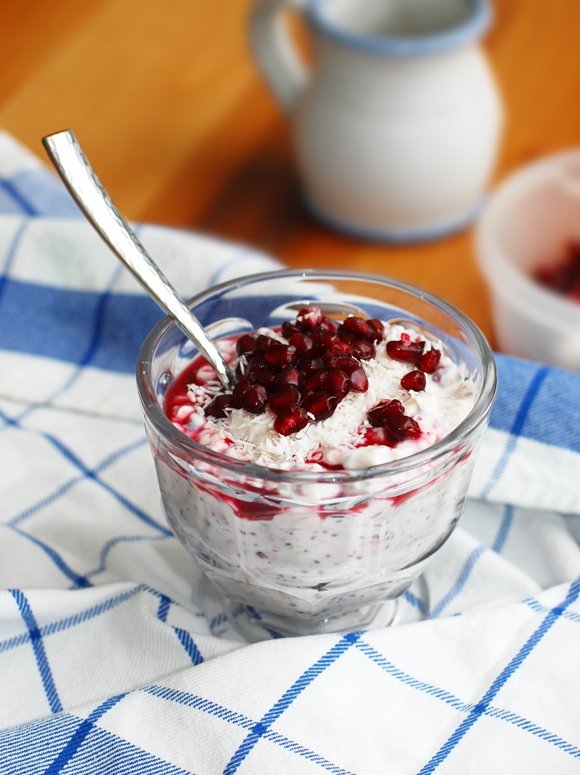 3. Pomegranate Juice 
Nothing is off-limits when it comes to juices. It is becoming a really big trend among individuals who are striving to lead a healthier lifestyle since it is an easy way to incorporate fruits and vegetables into your diet.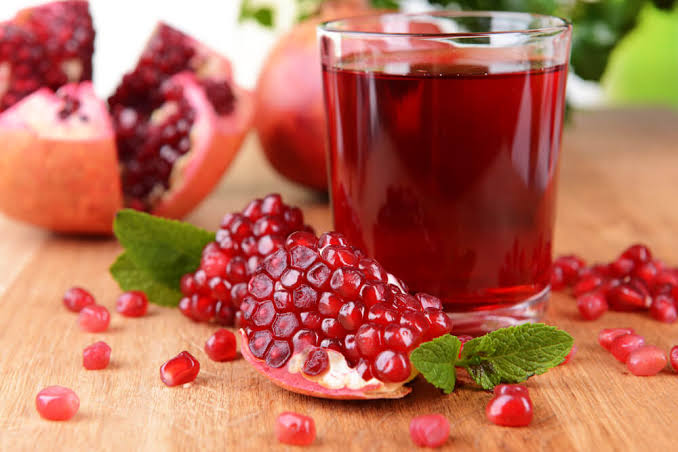 Read More: 3 Ways To De-Seed A Pomegranate In Just One-Minute
4. Smoothie 
They are all about getting extra nutrition in a cool, tasty package—so how about amping up the vitamin C and fibre in your morning blend or afternoon snack with pomegranate? Just blend pomegranate, banana, yoghurt, honey, and a splash of orange juice and you are good to enjoy.
5. Pomegranate Mojito
If you're the type who can't stomach the thought of chugging unflavored water throughout the day, fruit-infused water can help you reach your hydration target. Try a pomegranate-mint combo for more festive sipping.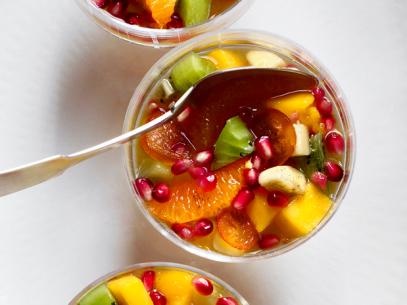 6. Raw 
The sweet-tart flavour of a pomegranate can be best enjoyed when eaten raw. Just sprinkle some black salt for an extra kick of flavour.
What's your favourite way to enjoy pomegranates? Let us know in the comments below.
Read More: 5 Healthy Pomegranate Popsicle Recipes You Can Make At Home
Stay tuned to Brandsynario for the latest news and updates.