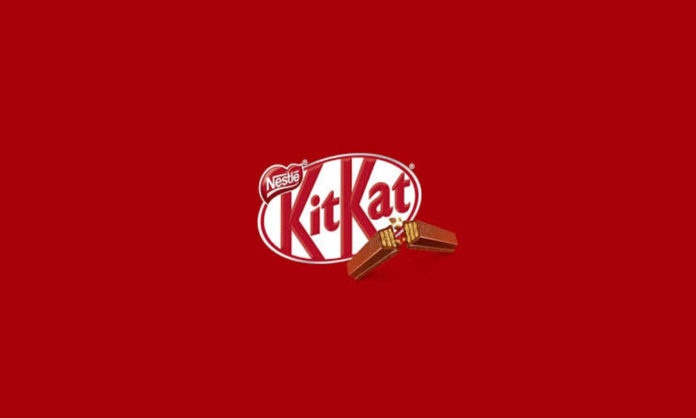 These KitKat campaigns have been able to focus on the concept of "Taking a Break" as the brand's popular slogan. The idea of integrating this message into these tasty chocolates would ensure that people should take a break more often. It's become a ritual that these ads not only promote the tasty treat itself but also incorporate human behaviours to accompany the product.
Take a look at some of the coolest Kitkat campaigns.
1. Free No WiFi Zone
This advertisement/campaign shed the light on breaks from social media in a fast-paced world and asks us to take an actual break – a break from tags, like, updates and emails hence, creating a wifi-free zone to encourage people to slow down, take a break, and a deep breath. This campaign created a no WiFi zone that blocks reception and internet access within a 5-meter radius.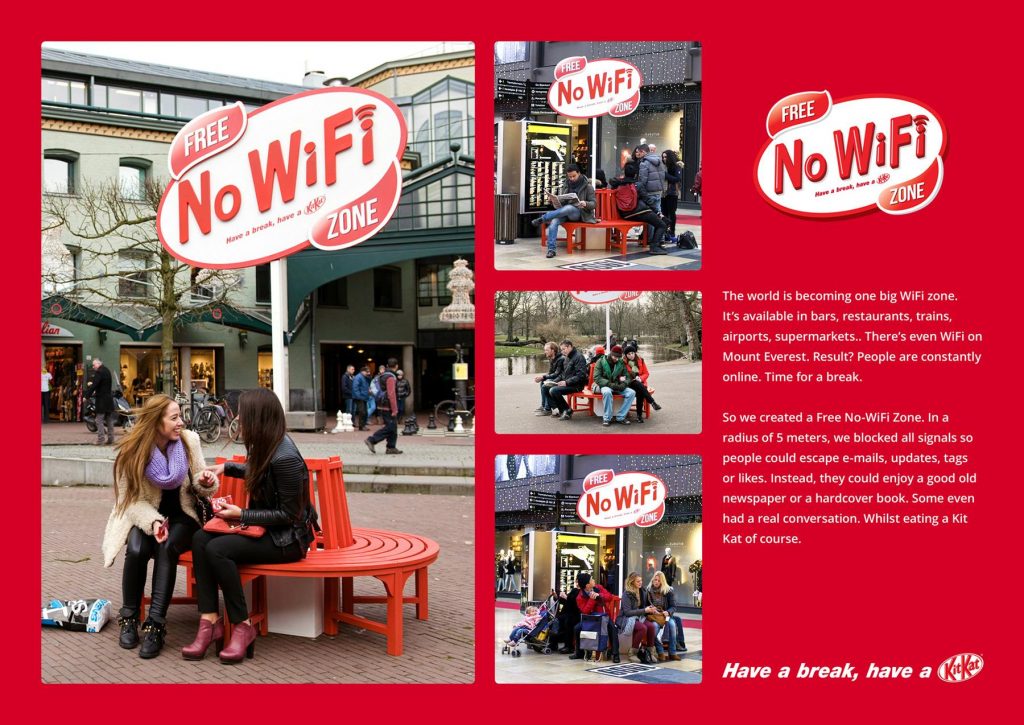 2. Have A Break 
Kit Kat's "Have a break, have a Kit Kat," slogan is extremely well-known. Rather than completing the phrase, the billboard is set up to look as though whoever was installing it decided to give up on their job halfway through and take a break instead, abandoning the ladder and all.
Read More: KitKat's 'Breaks For Good' Initiative Is Definitely Worth A Praise
3. Have A Seat
KitKat changed its iconic slogan to 'Have A Seat' as it installed KitKat-themed benches encouraging the audience to take a breather. Take a seat, take some time off from your busy schedule, and have a KitKat – the advertisement quoted.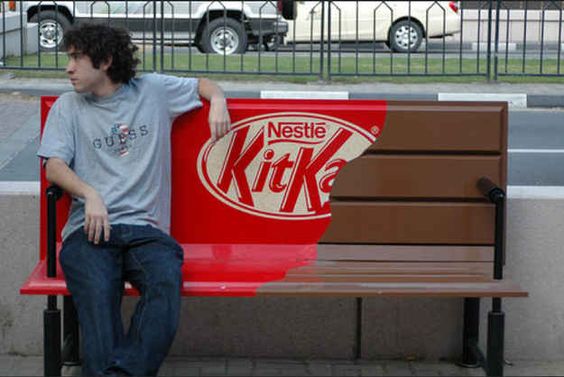 4. Take A Break 
The brand refined its slogan by asking its customers to take a break in a vacation style. The campaign shows red banners that have the slogan printed on them. However, in place of break, it had a space where they tied a hammock.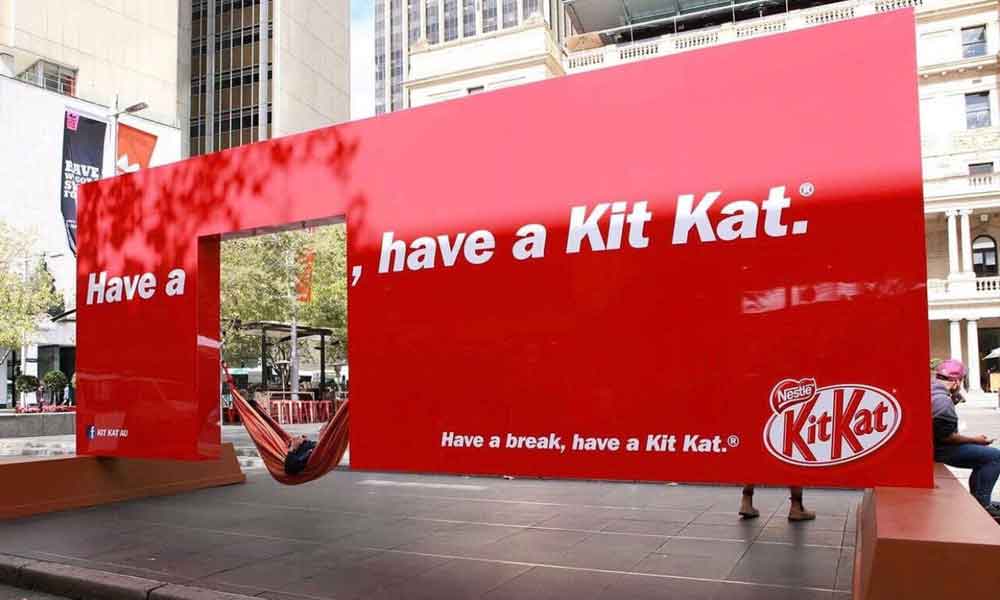 5. Massage Parlor On The Go
In 2015, KitKat installed banners at bus shelters that served as "mini massage parlours". While massages are the perfect way to relieve stress, the brand has installed rub-down motors inside the billboards at the bus shelters. All the passengers have to do is lean against them, get one good comforting massage and bid goodbye to the bothering stress.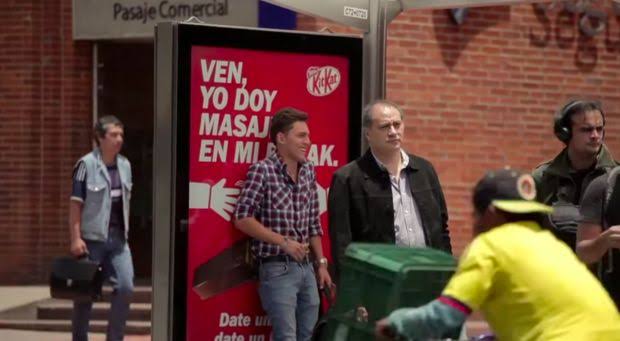 6. Break Accordingly 
While we all have had our fair share of breakdowns at work – KitKat highlighted the dilemma. This extremely creative advertisement has been made by Reese Carpenter who's promoting the idea of breaking toxic work culture norms.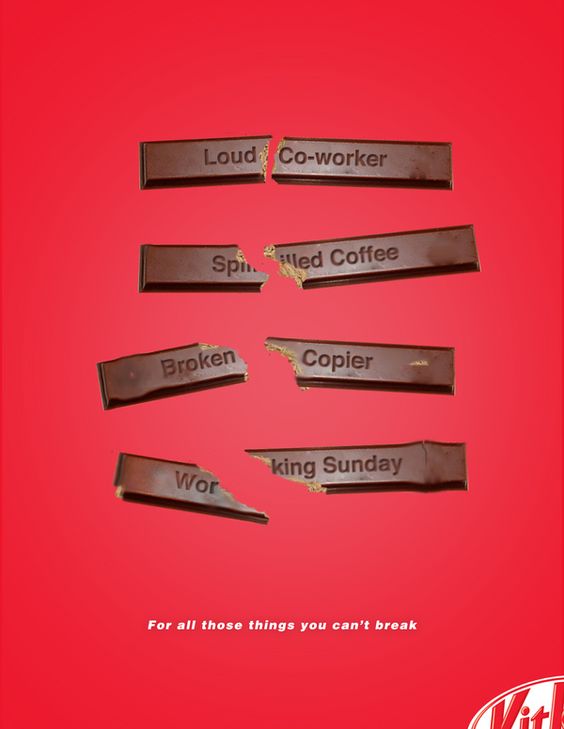 Read More: A Blink Break? KitKat Challenges Gen-Z To An AI Staring Contest
7. KitKat On The Go 
The campaign took KitKat on the go to the next level by creating visuals on an escalator. If you didn't have one on while standing on it. You'll crave one afterwards.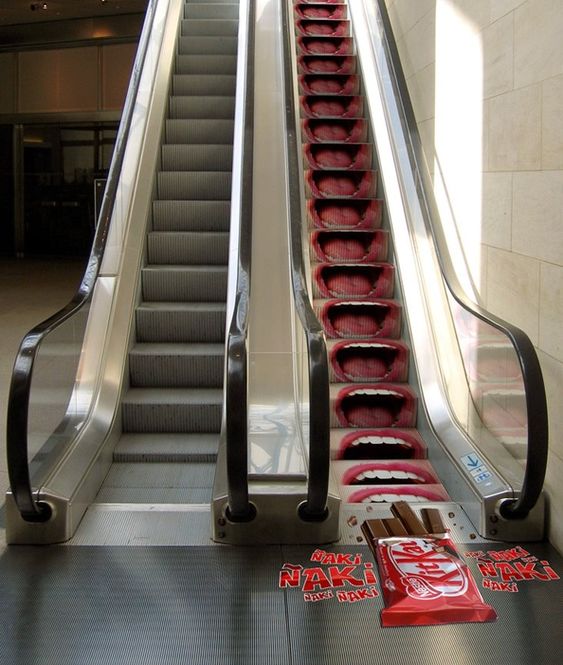 Stay tuned to Brandsynario for the latest news and updates.