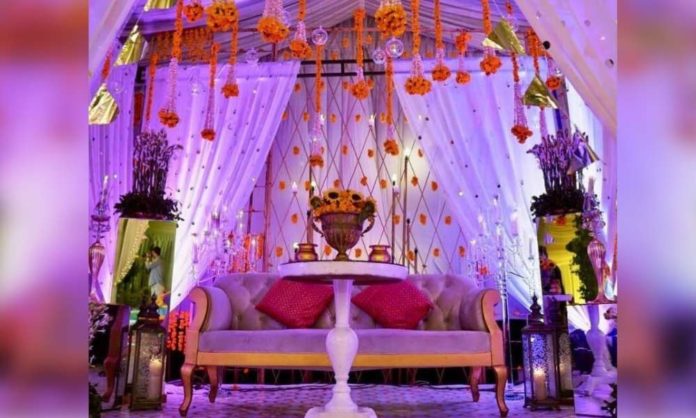 Event planners are the backbone of any event and while many try to handle their events all by themselves, hiring professional planners is a better choice. Event planners are aware of the nitty gritties of functions and their creativity can give you a far better, often economical event. If you're on the lookout for an event planner based in Lahore, these options are some of the biggest stars in the field.
1. Purple Parrot Events
PP Events rose to fame not too long ago and they did so because of their work. They specialise in all sorts of wedding decors, be it traditional floral-based or creative ones. Aside from the decor, they can also take care of food arrangements for you which is the best attractive factor of event planners. Have a look at their work here:
View this post on Instagram
2. Z and S Events
If you live in Lahore, there is no way you haven't heard of this company yet. Z and S events are behind some of the biggest weddings in Lahore and they continuously prove why. They stay ahead of the curve with latest designs and set-ups and can go full gaga for you if you'd like! 
View this post on Instagram
3. Mahira Munir Events
MM Events is also making its space in the event-planner industry with landscapes that take your breath away. Aside from top-notch decorations, Mahira Munir also brings minimal glamour to each event/function it works for. We're especially in love with the most recent set-up, all green and whites with a pop of red. 
View this post on Instagram
Read more: 7 Ways To Plan A Wedding On A Small Budget & Save Tons
4. Papermint Events
This is also one of the big league names that most people with high budgets turn towards. However, Papermint Events also work according to budgets. Their work has kept them prominent in the industry as they've always designed innovative set-ups. If you want someone out of the box being done for you, this is it:
View this post on Instagram
Read more: 6 Amazing Makeup Artists In Lahore To Book For Your Wedding
5. Velvet Events
Velvet Events are an event-planning brand that, like their name, are responsible for creating lush wedding functions for you. They ensure your event is fully catered to your likes and is something personally curated and designed by you, they implement it down to a T.
View this post on Instagram
6. Ayra Events
One of the giants of the field, Ayra Events needs no introduction. Their following and number of posts should give you an idea of their control over the industry. One word truly defines Ayra events: glamorous. Have a look:
View this post on Instagram
Stay tuned to Brandsynario for the latest news and updates.