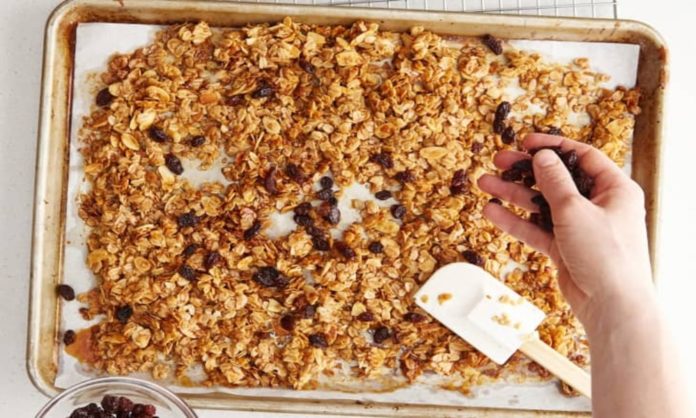 There's nothing like waking up to a warm bowl of oatmeal on a cold morning or really any morning for that matter. However, the healthy snack goes way beyond it. Oatmeal can be used to create a variety of desserts and snacks which are not just a treat to your taste buds but also packed with fiber and healthy nutrients. So, let's dive in and let us share our top favourite Oatmeal recipes perfect for any occasion.
1. Oatmeal Bread
This tender, high-rising bread is soft enough for kids to enjoy, yet sturdy enough for all kinds of sandwich fillings. It also makes great toast, perfect with jam or buttered alongside scrambled eggs.
2. Oatmeal Chocolate Chip Cookies 
Chocolate chip cookies are pretty delicious, but they don't hold a candle to these thick and chewy oatmeal cookies. A perfect balance of healthy and delicious, the recipe is relatively easy and fun to make.
Read More: Here's Why You Should Stop Adding These Ingredients To Chilli
3. Pancakes 
We all relish the idea of Sunday morning pancakes — stacks of them eaten lazily in our pyjamas with plenty of hot coffee nearby. Drizzled with our favourite maple or chocolate syrup the treat doesn't come as less than a delight and these oatmeal pancakes let us indulge without worrying about the calories.
4. Homemade Granola 
Basic (but very good) granola requires just a handful of ingredients: oats, a sweetener, some oil, and nuts or dried fruit. Once you master that basic formula, it's even easier to mix up a granola made just the way you like it.
5. Three-Way Oats 
Three-way oats aren't your usual overnight oat bowls. These are perfect to keep them swapping for the week without getting bored of the taste.
6. Three-Ingredient Oatmeal Snack
This quick and easy-to-make recipe is the perfect fix for when you are running low on energy. This makes them also the best fit to keep a stash in your gym bag.
Read More: Say Bye-Bye To Fast Food Wrapped In Plastic – Here's All You Need To Know
Which one would you love to try? Let us know in the comments below.
Stay tuned to Brandsynario for the latest news and updates.