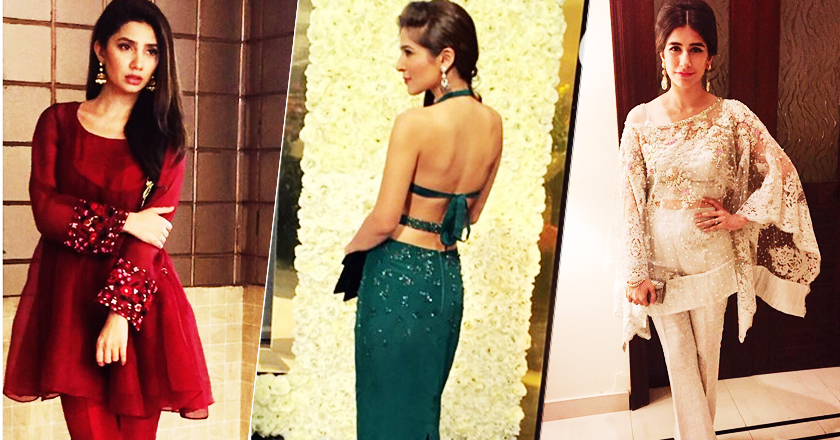 With the pervasive social media forums, we get an easy access to innumerable and immediate pictures of our A-list celebrities. Whether they are hitting the red carpet of a mega event or promoting their work, they ensure they always look picture perfect!
Surely their stylish looks and designer outfits make them look beyond gorgeous, but a good picture requires even more than that. A perfect posture, the right angle and looking confident for the camera are some of the ingredients of a smokin' hot red carpet photo session. It seems that our celebrities definitely know the tricks of the trade.
Here are some famous poses that our celebrities love to strike.
1. The Teapot Pose
The teapot pose is also known as the hand-on-hip pose and is one of the most favorite pose of our beautiful starlets. It instantly raises the glam quotient in the overall demeanor and looks classical.  Also, placing your hands near your hip defines your waist and breaks the body in camera-friendly proportions. The likes of Mahira Khan and Mawra Hocane love to strike this pose!
https://www.instagram.com/p/BHjopy0g-CU/?taken-by=mawrellous
https://www.instagram.com/p/BHk6g8CAUCW/?taken-by=armeenakhanofficial
https://www.instagram.com/p/BHhKvYBACpe/?taken-by=armeenakhanofficial
https://www.instagram.com/p/BF6U-bSxzbX/?taken-by=armeenakhanofficial
https://www.instagram.com/p/BEV9mfOGbF-/?taken-by=real_mathira
2. The Clutch Hold
This is also one of the most common poses that we often see our divas striking while getting photographed. The style not only highlights your clutch but also captures your complete look. The key to giving this pose with panache is to stand tall and look directly in the camera with confidence.
Syra Shehroz seems to have aced this classy pose!
3. The Forward Step or Cross Legs
This pose is perfect when you want to appear casual and classy . The forward step and cross legs pose looks sultry and convincingly appears that you are actually walking. Humaima Malik, Syra Shehroz and Mahira Khan seem to be the biggest fans of this pose!
4. The Twirl
This pose exudes romance, fashion and charisma! With a slight bent outwards, everything about your posture appears to be so glamorous that photographers love to capture it. It's like having a candid moment for the camera while you make your presence registered at the red carpet.
5. The Over-the-shoulder Glance
This posture is usually used by celebrities when they want to show-off the gorgeous back of their dress. The side pose with a glance of face makes a very alluring angle for pictures. Our tutti frutti girl Ayesha Omar own this pose. Whether she is posing on the red carpet or during the shoot, this pose is her ultimate favorite.
6. The Leg Show
This is the sexiest pose ever that celebrities flaunt on the red carpet. If you think this ultra chic pose belongs to the A-listers like Angelina Jolie and Jenifer Lopez, think again! Our models are no less than international celebrities and have toned legs that they can flaunt for a seductive click.
Stay tuned to Brandsynario for more updates!