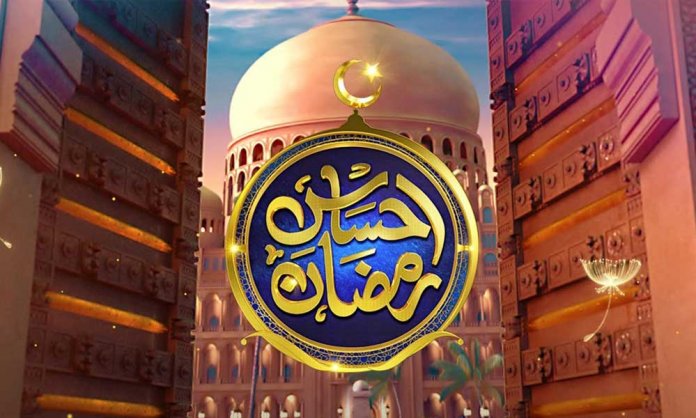 This year, Geo TV came up with an outstanding Ramadan transmission titled 'Ehsaas Ramzan'. The program turned out to be an exceptional experience for the audience as proven with the high ratings it earned.
The Sehri and Iftar transmissions by the channel left the audience glued to their seats. This can be attributed to the meaningful topics discussed amongst well-known scholars, leaving the spectators craving further enlightenment.
Hosted by the gorgeous Rabia Anam, each show of the special transmission left viewers with new thoughts and new teachings. As hinted by its name, Ehsaas Ramzan conveyed the teachings of Islam in a holistic way.
As the program is about to come to an end, we have concluded five things from Ehsaas Ramzan that we loved and enjoyed the most this Ramzan!
1. The Extraordinary Set
From the fountains to the detailed pillars and decor, everything was well coordinated and a delight for the eyes.
View this post on Instagram
View this post on Instagram

View this post on Instagram
2. Spiritual Messages Delivered Through the Program
The main focus of the show was to create awareness of the true teachings of Islam and spread solidarity amongst the nation by spreading a message of love, respect, and empathy for each other. It highlighted the need to show kindness and feel sensitivity towards others.
View this post on Instagram
With the presence of Islamic scholars, the aim of the program was delivered to their respective audience during the holy month. Their teaching helped listeners understand religion and humanity in the easiest way possible so that they could put it into practical use.
3. The Host Of The Show
The exceptionally talented Rabia Anam is arguably one of the reasons that thousands of viewers flocked to watch the program daily.
View this post on Instagram
From her attire to the way she conducts herself on set and with the audience, everything about her hosting capabilities was loved and appreciated by the masses. Rabia Anum has undoubtedly given them a tough competition and a run for their money.
4. Makafaat Telefilms
One of the most loved and watched segments of the show were the Makafaat telefilms. In this segment, short telefilms highlighting the most important practices of humanity and social issues were aired. Each film communicates a message of sharing, generosity, and patience, and gives off valuable lessons for all.
https://www.youtube.com/watch?v=E2qtxL1SBD8&t=4s
5. Exceptional Ratings 
Each segment of the show was created beautifully, keeping it interesting and informative at the same time. Due to exceptional content, the special transmission garnered extraordinary ratings and appreciation from all over the nation. Moreover, the netizens enjoyed the show to such an extent that they are requesting for the show to continue for the rest of the year.
View this post on Instagram
We cannot wait to see what Geo brings us next Ramzan!