With new variants in the markets, it's easy to become confused in regards to which car one should buy. Many brands have made an impressive start, and some have failed to impress.
Nonetheless, one of the most-awaited cars is Hyundai Tucson. Tucson is a compact SUV that is ideal for a family of 5.
Over the years, the brand has incorporated several new features and given minor upgrades to the car to make it even better, performance and otherwise.
Not too long ago, the news of the SUV coming to Pakistan broke out; in fact, some even spotted it being tested on the roads as well.
Hyundai Tucson Discovered on the Roads of Lahore [View Images]
Now the real question is, is the Tucson worth your money? We think so!
5 Reasons Why You Should Buy Hyundai Tucson In Pakistan
Here are five reasons why you should consider buying the brand-new Hyundai Tucson in Pakistan.
1. Make A Lasting Impression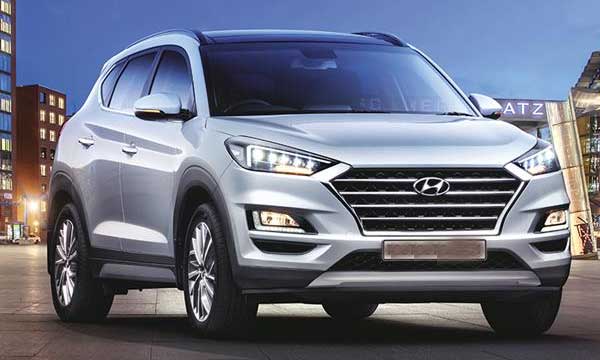 With its style and versatility, the Tucson is here to impress. In Pakistan, the SUV is available in 2 variants, the AWD Ultimate & FWD GLS Sport. Both modifications have a sharp and sporty look that attracts the eyes. It is not the average looking SUV you'd want to park inside the garage, but the kind you'd like to show off in your neighborhood to make a statement.
2. Space Is What You Wanted, Space Is What You Get
The reason why families opt for SUVs over compact sedans is for space. With the Tucson, roomy and cabin area would be the least of your concerns. This new SUV for Pakistan is 1,850 mm wide, 4,480 long, and 1,660 mm high, along with a 2,670mm wheelbase which means you can fit a lot inside from camping gear, to sports-day kits, you can even travel all around Pakistan with your family without having to leave anything behind.
3. Plethora Of Features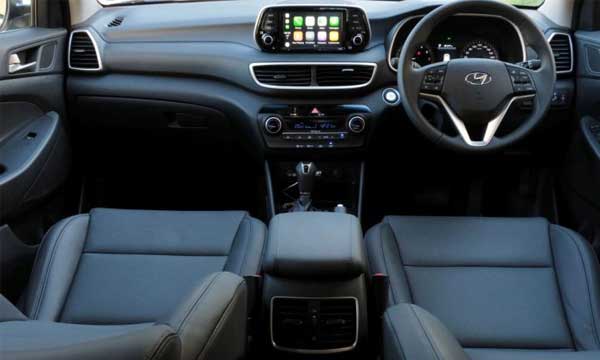 A large number of consumers in Pakistan mainly complain that the existing cars in the country have a pricy-tag, but not enough (or new) features to match the price. Simple sedans can cost a good number of PKR 10 lakhs and more without having much to offer.
But, that is not the case with Hyundai Tucson. The SUV has a wide range of features for Pakistanis including:
1″ Display Audio + Shark Fin Antenna + Android Auto +Autolight Control
Super Vision Cluster (4.2″ TFT LCD)
Hands-Free Power Tailgate System
Full LED Head Lamp w/LED Static Bending + Auto Leveling Device.
Wireless Charger
Cooling Function Glovebox
Day & Night ECM (mirror) + Compass
ESC (Electronic Stability Control)- Cluster
DBC (Downhill Brake Control)- Cluster
HAC (Hillstart Assist Control)
BAS (Brake Assistant System)
VSM (Vehicle Stability Management)
Full-Sized Alloy Spare Wheel & Tire
4. Performance & Reliability
The Tucson comes with a 16-Valve In-Line 4-Cylinder, 2.0 MP Gasoline Engine in Pakistan, giving 155 maximum power HP/6,200 rpm and 196 nm Torque kg-m/4,000 rpm. It comes in 6-speed Automatic Transmission. This means drivers can rely on Tucson to get them from point A to B without breaking a sweat.
5. Connectivity & Safety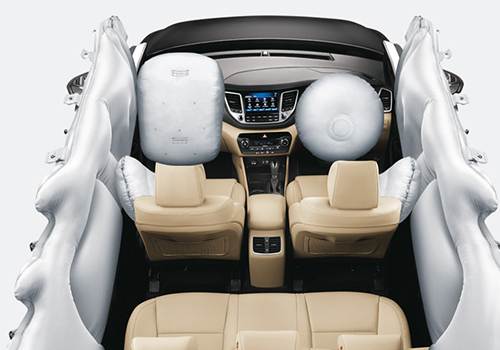 Practicality is everything to a driver, who wouldn't want to be behind the wheel and have a sense of assurance that everything is perfectly smooth? The Tucson comes with several features that not only help ensure an easy drive, but also the safety of the driver and passengers. The South Korean manufacturer's strong and sturdy built has made it the choice of the people. The US JD power IQS study has awarded it #1 compact SUV for what it has to offer.
The Hyundai Tucson has officially launched in Pakistan. The FWD is priced at PKR 4,899,000 (ex-factory price) AWD is priced at Rs 5,399,000 (ex-factory price), respectively.
Will you be buying the Tucson?
Please share your thoughts with us in the comments below.
Stay tuned to Brandsynario for more news and updates.