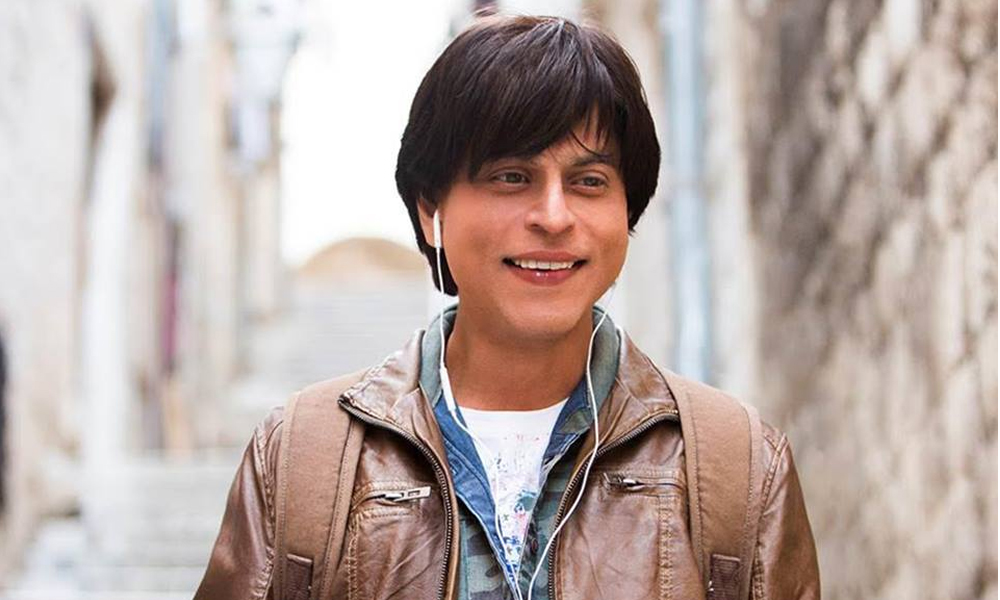 The bona fide King of India's Khan-dom, SRK has created a massive furor in Bollywood as his upcoming movie Fan is about to greet cinemas worldwide.
Yash Raj Film's thriller is just a couple of days away from its release and we just can't wait to witness the glossy ageless superstar, Shahrukh Khan in a never-seen-before dual avatar.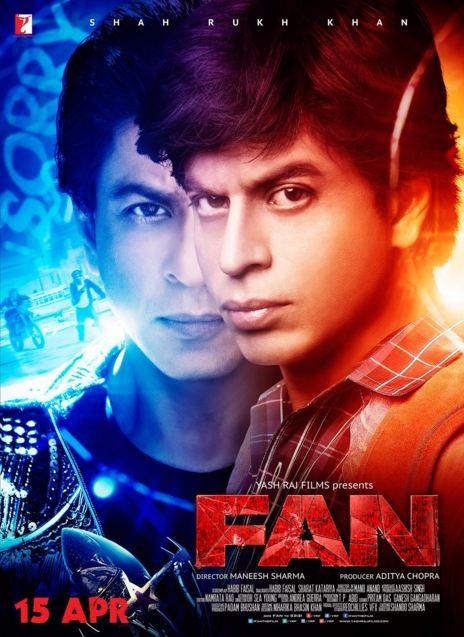 Walking away from his usual hot-favorite romantic Raj roles, we will witness SRK donning the glitzy character of an unbeatable movie star Aryan Khanna. At the same time, he will also play the role of Khanna's creepy look-alike Gaurav who is his fan turned arch-enemy in the tale.
Of course, there are always some saucy, sizzling scoops about the movie that you must know before watching.
So let's go behind close curtains to find out some unknown facts about Fan that we bet you had no idea about!
1 ) Little do people know that Shahrukh underwent 3D face scanning at the CounterPunch Studios in Los Angeles, U.S.A to create the look of Gaurav in the film. Of course, this is not the first time 3D scanning is being used in any movie.  But its happening for the first time in Bollywood and that too in an SRK entertainment.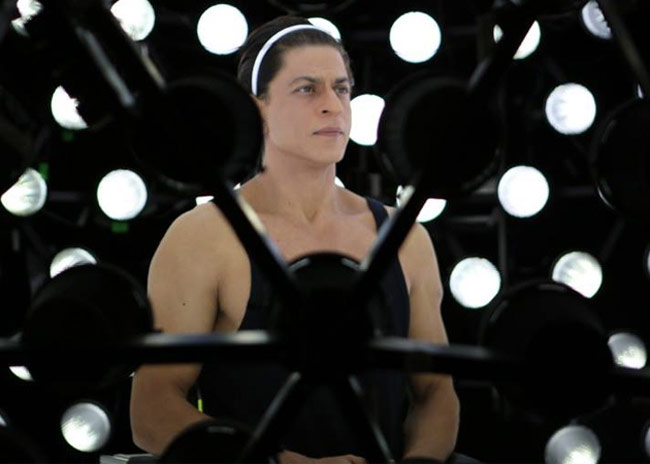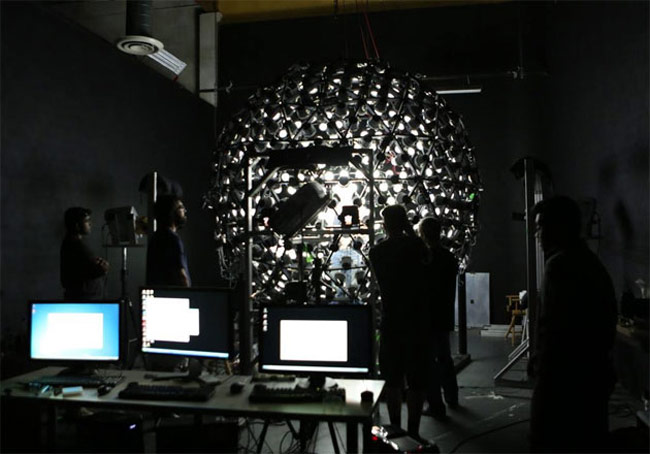 2) Get ready for some intense high-flying action in Fan, Hollywood style! If you have seen Avengers 2 and were in awe of the crazy stunts on the screens, you will be bound to love them in Fan as well.  The stunt director of the superhero flick, Seyong Oh is the stunt master on the sets of SRK's thriller and has designed some extreme action sequences for the film.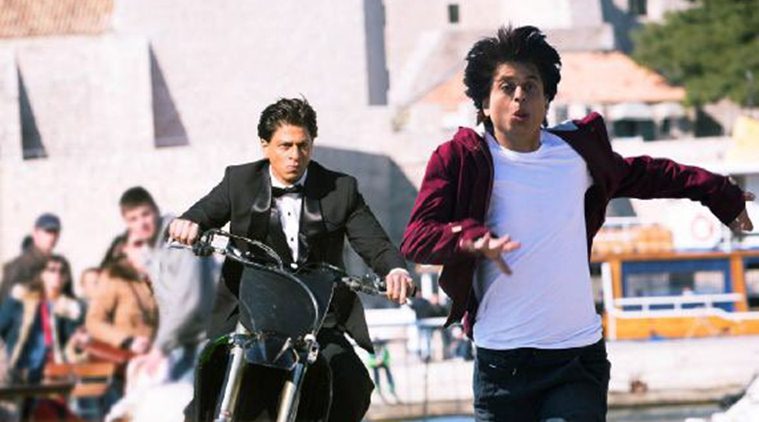 3) The latest buzz is that the Indian Censor Board just could not believe that the character of Gaurav was played by SRK himself. So awesome was the prosthetic done by Hollywood's makeup maverick Greg Cannom that fan's character appears visibly poles apart from Khan himself and is totally indistinguishable. Can't wait to witness it all on the big screen!
See for yourself how different SRK looks as Gaurav in the Jabra Fan song!
[iframe id="https://www.youtube.com/embed/d4_szl5EEww"]
4) Remember Khan playing the role of a neurotic, obsessive lover in 1993's Darr? Well, it seems director Maneesh Sharma has recreated SRK's iconic personality from the classic in Fan. A hint of his old, mad-cap avatar has been added in the movie to create a zing in Gaurav's crazy character. Let's see if we SRK stammering K-K-Kiran all over again on the big screen after 23 years!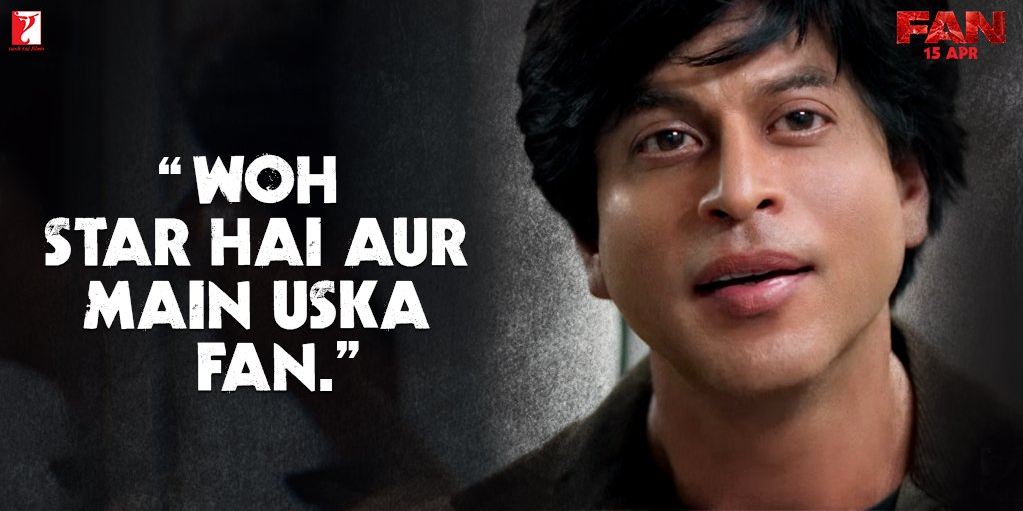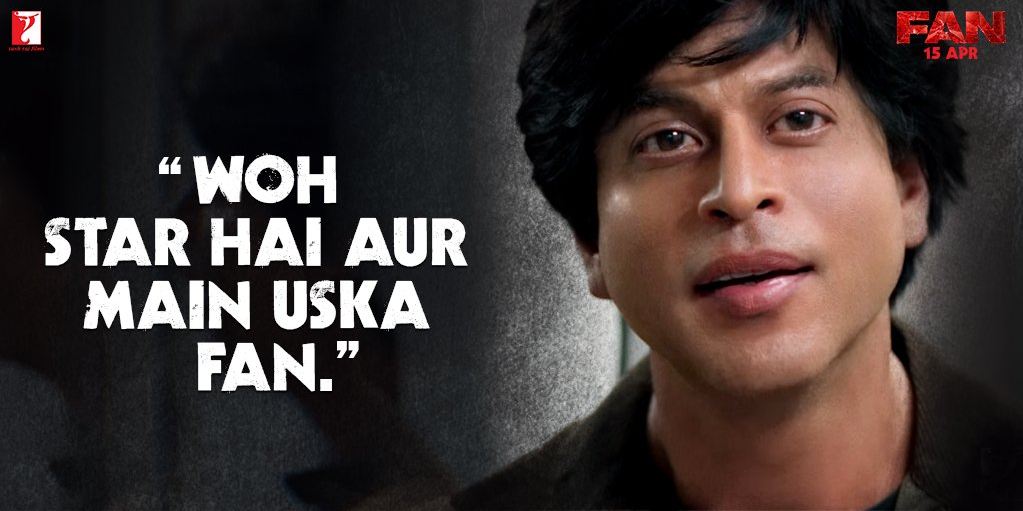 5) Some incredible VFX is in order in Fan and according to SRK the visual effects in the movie have never been seen before on the cinematic screen ever in the world. Around 250 people from Red Chilles VFX worked to add special effects to the movie after Hollywood technicians rejected the idea to work for the movie, telling Khan that it just can not be done.  Let's see what heavy visual surprises are in store for us!
View some of the awesomeness from the movie in its trailer here. 
[iframe id="https://www.youtube.com/embed/nkS_Ar0Yad0″]
So have you booked your ticket for Fan? Let us know in the comments below!