Lahore is a place of wonders when it comes to finding iconic desi places for food. What we call 'old Lahore' is indeed a gem hidden in the heart of the metropolitan city where the remains of our Mughal era are ever-present. Old Lahore has some of the best places for halwa puri when you're feeling up to it. Save this list!
Halwa Puri Craze
Halwa puri is the ultimate desi nashta you find in Pakistan. It consists of a puri, the oilier the better, halwa made fresh every day and something on the side. Be it chanay or be it aloo, we love it all. 
1. Taj Mahal Sweets
It is definitely one of the most iconic shops in Lahore where you can get the best halwa puri from. Nestled at the backside of the Lahore Fort in a small gali, the place has won the heart of every true Lahori. You can get a plate for upto Rs.100 with the usual halwa, puri and aloo ki bhujia or channay alongside. Beware, their lassi can knock you out for a whole day.
Read more: 6 Places To Find The Most Delicious Halwa Puri In Karachi
2. Chand Sahab Sweets
Another iconic and truly legendary spot for halwa puris in Lahore. You have to reach between 7 am to 12 pm in order to enjoy fresh halwa puris and we all know it's fresh or nothing. The spot is located very close to Taxali Gate and on weekends it is jam-packed so go on a weekday. Their speciality is the mango pickle they give alongside!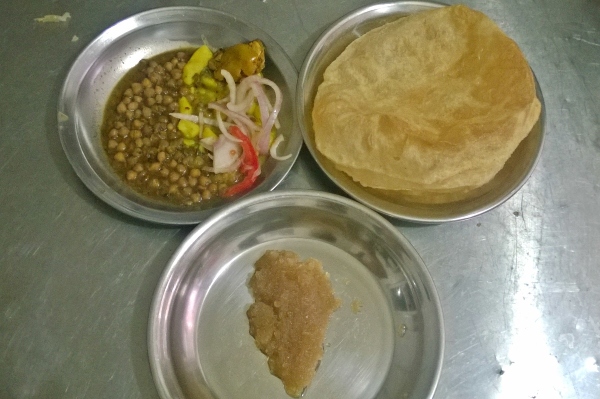 3. Capri Restaurant
Capri Restaurant is located opposite Bandu Khan on MM Alam Road, Lahore. Their halwa puri is also considered one of the best ones in the city. The crispy hot puri served with the mouthwatering halwa is effortlessly irresistible for anyone, even karachiites! Their speciality is their aloo ki bhujia.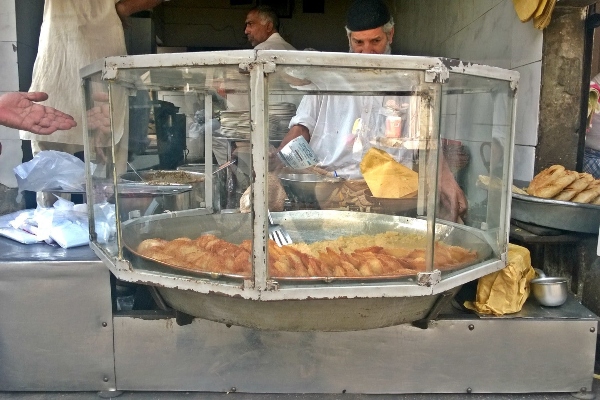 4. Butt Sweets
Who can forget to include Butt Sweets in their list of the best halwa puri places in Lahore? Butt Sweet has branches all over the country and they've got one of the best halwa puri plates you'd be willing to devour. Don't miss out!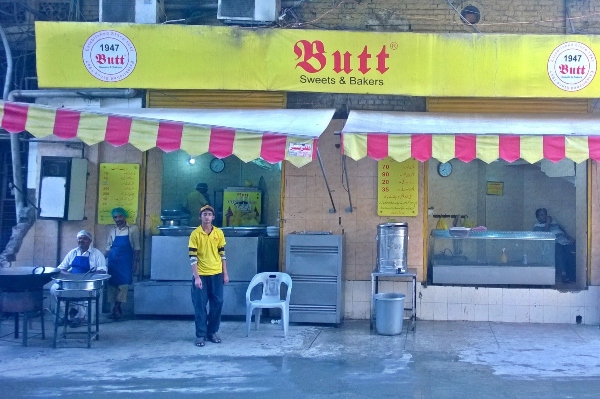 5. Sadiq Halwa Puri
Located on Railway Road and Ichhra road, Sadiq also deserves a spot on this list. It has maintained its standard and its name over the years because of how fresh and authentic its halwa puri is. Along with the usual halwa, puri, and a generous serving of chanay, they also include a stuffed puri (pathora). This is unusual because at other shops you order it separately.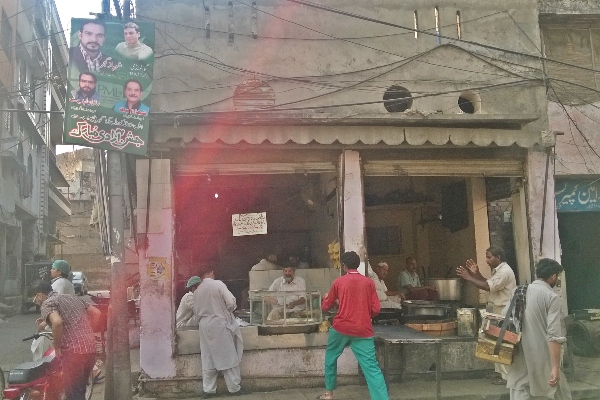 Stay tuned to Brandsynario for the latest news and updates.