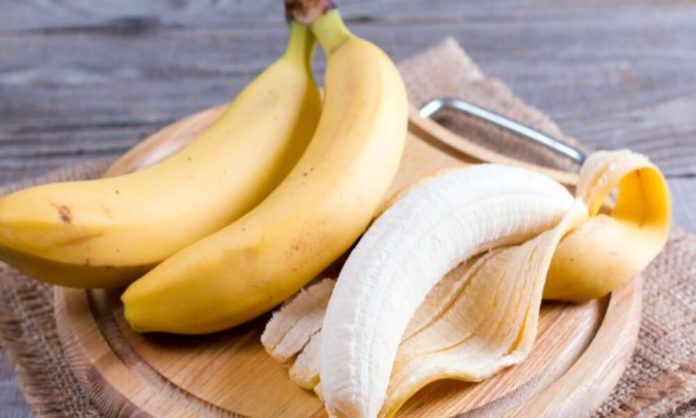 For some of us, cooking with banana peels is not news. South Indians, especially in Kerala and Tamil Nadu, have plenty of traditional banana-based recipes, including the peel. Be it out of necessity or creativity, it is the season of banana peels, and nothing can convince us otherwise.
Try these dishes with peels you will go wild for.
1. Banana Peel Chutney 
The recipe is best made with organic banana peels, but for non-organic bananas, soak the peels in 4 parts water and 1-part white vinegar for 20 minutes before rinsing—a perfect option for summer lunches and gifts.
Ingredients
6 ripe banana peels
2 tablespoons of oil
1 large onion, diced
1 garlic clove, chopped
2 dried red chillies / red chilli flakes
salt per taste
1 tablespoon of black mustard seeds
3 tablespoons of garam masala
1 tablespoon of sugar
1 ripe banana
500 millilitres of orange juice
Instructions
Soak the brown banana skins in cold water for an hour, replacing the water twice during that time, and then drain. Put the skins in a saucepan with fresh water, bring to a boil, simmer for five minutes, then drain and leave to cool. Once cool, roughly chop the skins into small pieces.
Heat a large saucepan with a tablespoon of oil over medium heat. Add the onion, garlic, chilli and a teaspoon of salt, and saute for five minutes. Stir in the mustard seeds, curry powder, sugar, the chopped banana skin and one chopped banana. After two minutes, add the orange juice and leave to simmer for 10 minutes, until jammy.
Decant into sterilised jars and keep them in the fridge for up to a month.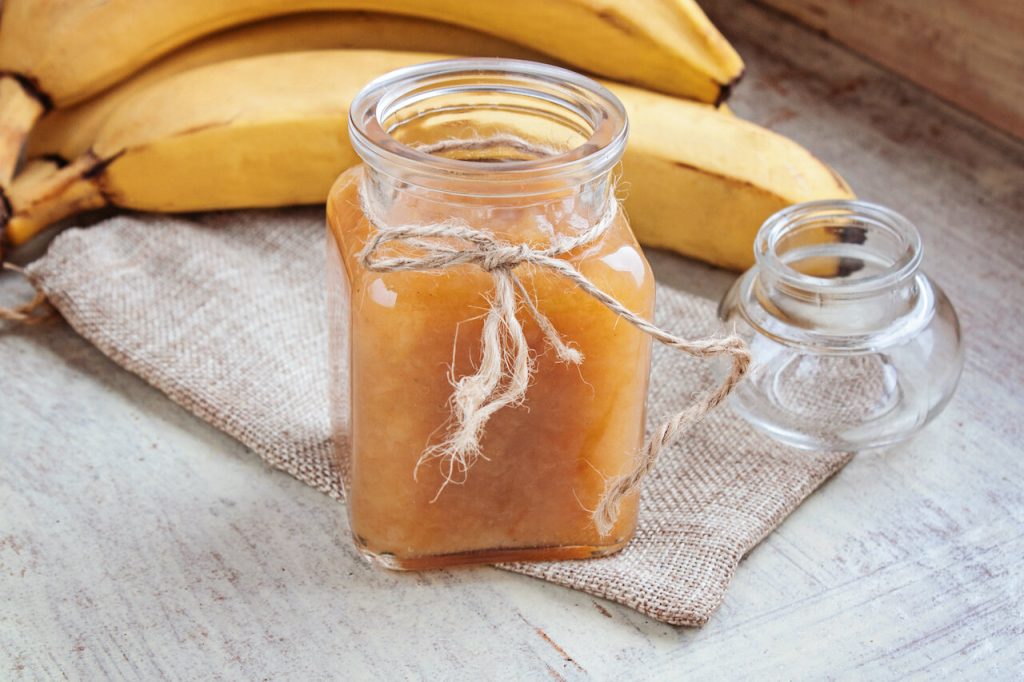 2. Banana 'Bacon; Strips
This recipe is exactly what it sounds (and looks) like, raw banana peels that have been marinated in a mixture of sauces and spices. Banana bacon is a perfect rendition for all vegans and vegetarians.
1 tablespoon soy sauce
1 teaspoon vegan Worcestershire sauce
1/4 teaspoon onion powder
1/4 teaspoon garlic powder
1/4 teaspoon salt
1 teaspoon dark brown sugar
1/2 teaspoon liquid smoke
1/2 teaspoon smoked paprika
1/4 teaspoon black pepper
2 banana peels, cut into four strips
1/2-3/4 tablespoon avocado oil
Instructions
Using a spoon, knife, or offset spatula scrape the pulp from the skin and discard it. Combine all marinade ingredients in a bowl, and blend until combined.
Add the peels in a flat layer making sure to coat them evenly. Let them sit in the fridge for 2-4 hours. In a cold skillet, add oil, and lie down the peels with half an inch of space between them (do not overcrowd the pan). Do not put any excess marinade in the skillet, but don't rub the peels free of the marinade. Over medium-low heat, let the peels begin to sizzle, and sputter for a couple of minutes, then flip them.
Do this 2-3 times until the sugars have caramelised and the peels become dark and pruny. The appearance could be different based on the bananas you use. After about 12 minutes, remove the peels and place them on a wire rack to cool. Serve immediately, or store in an airtight container—only suitable for about 48 hours.
3. Banana Peel Smoothie 
Did you know you can use banana as a whole in your smoothie? Yes, you heard that right! Banana peels are a good source of nutrients. So, skin the dumping and try your smoothie with the peel today.
Ingredients
2 organic bananas, unpeeled
2 apples, unpeeled
0.5 – 1l milk or dairy-free alternative
A handful of almonds (optional)
1 tsp cinnamon
Instructions
Wash the fruit thoroughly.
Core the apples and cut off the ends on both sides of the bananas.
Blend all ingredients until smooth, adding as much milk as possible for desired thickness.
Read More: 5 Healthy Smoothies You Can Make With Seasonal Fruits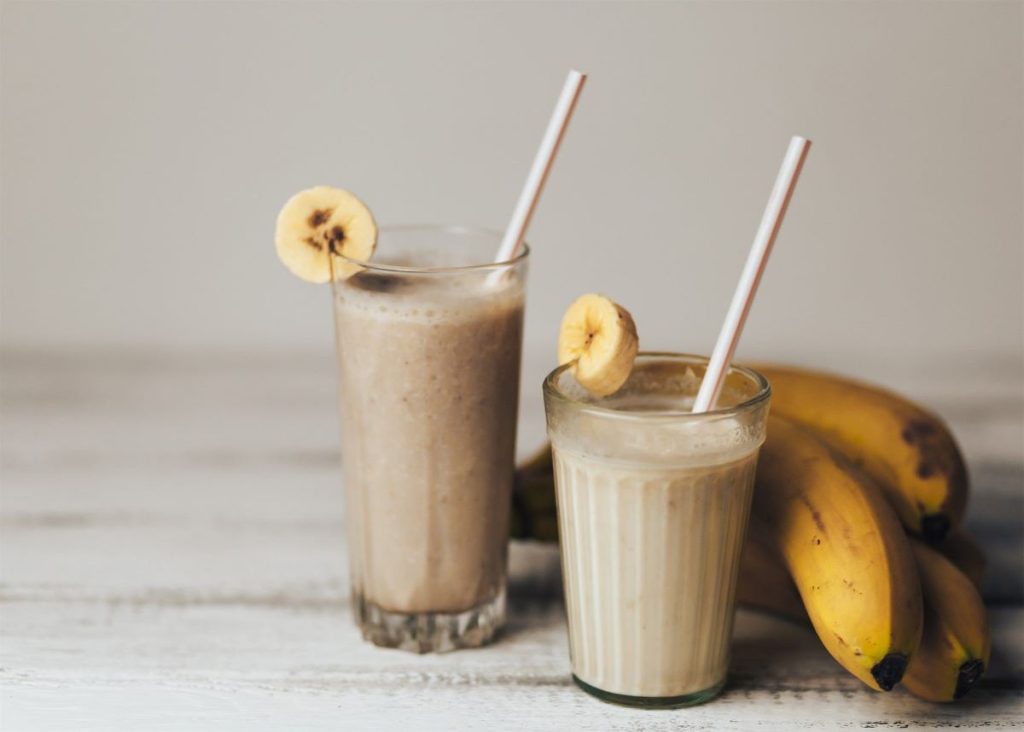 4. Banana Peel Tea 
This delicious, mildly sweet banana tea recipe contains magnesium & potassium, which help to relax muscles, plus an amino acid that helps make serotonin (a relaxing neurotransmitter) & melatonin (often called the sleep hormone).
Ingredients
1 organic banana peel, ends trimmed off (or 2 tablespoons dried banana peel)
1 – 1/4 cup of water
1 cinnamon stick
1/4 tsp vanilla extract
Instructions
Place the peel, cinnamon stick and water in a small pot and bring to a boil. Cover, reduce heat and simmer on low for 8-10 minutes. Remove from heat and strain out the peel. Add vanilla extract and sweetener if desired before serving.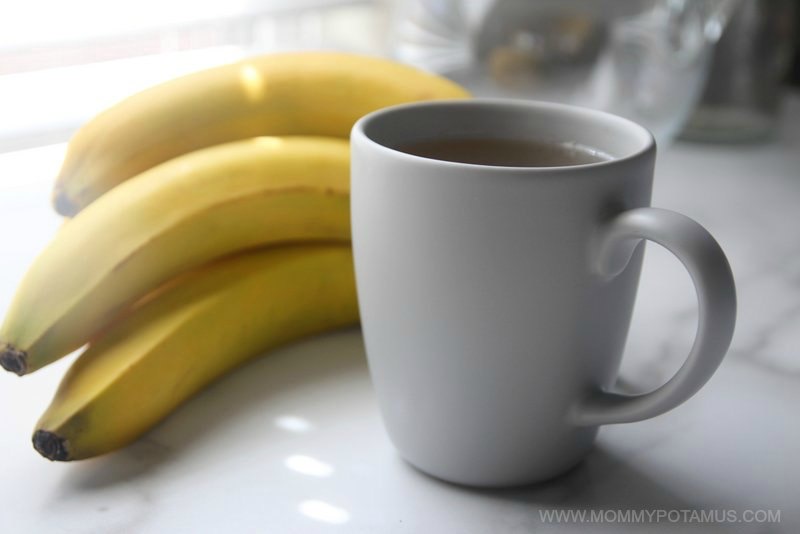 5. Stir Fry Banana Peel 
Stir fry banana peel is a quick savoury snack which can be devoured on its own or served as a side dish with a complete meal.
Ingredients
Skin of 2 raw bananas, cleaned
1/2 teaspoon of mustard seeds
2 dry red chilis
1 sprig of curry leaves
1/4 teaspoon of turmeric powder
1/2 teaspoon of cumin
2 green chilis
3/4 cup of grated coconut
Salt to taste
2 tablespoons of oil
Instructions
Slice the peel into small and thin pieces. Keep it aside in a bowl filled with water.
In a pan, put the oil. Add the mustard seeds and wait for them to pop. Add red chilis and curry leaves and saute. Add half of the turmeric powder and stir.
Squeeze out water from the banana peel and add it to the pan. Sprinkle some salt and mix it all well. Turn down the heat to medium-low.
Let it cook for about 10 minutes while you stir it every couple of minutes to avoid sticking or burning.
Meanwhile, take the grated coconut, remaining turmeric powder, green chillies and cumin seeds into a blender jar. Blend it or pulse it to crush everything together.
Add it to the banana peel mixture and mix it well. Cover and cook it for 2-3 minutes. Then stir it again and cook it uncovered for another minute.
Serve it hot with some rice curry.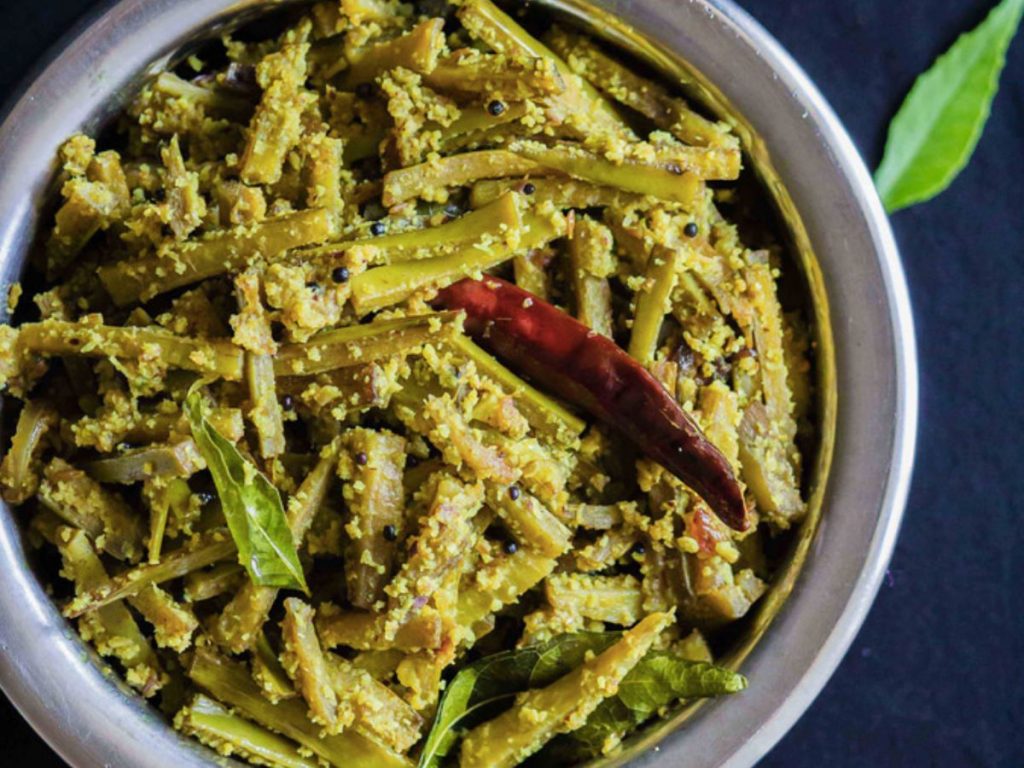 Read More: Is Coffee Good For You Or Not?
Did you find these interesting? Which one would you like to try first? Leave us a comment below.
Stay tuned to Brandsynario for the latest news and updates.