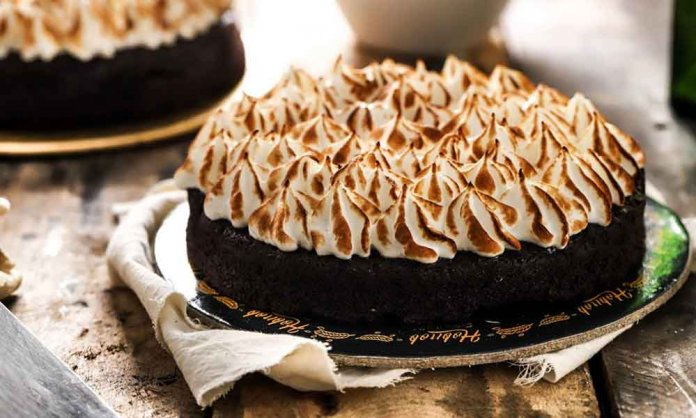 With Eid around the corner, there is a new wave of energy in the air. Everyone is busy preparing to host and enjoy grand feasts with families and friends. But as tradition dictates, no visit to friends or family is complete without taking over something sweet?
Eid is celebrated across Pakistan in various ways. We usually take a box of 'Mithaayi' on almost every occasion, be it the joyous news of an arrival or the passing of an examination.
Why not give your Eid gifts a twist this year? We have compiled a list of mouth-watering delicacies that will leave you craving for more on the happy occasion!
1. Oven-Baked Fresh Cakes by Hobnob Bakery
Cakes have become the new essential! They are delicious and come in a variety of flavours. When they are fresh-out-of-the-oven they rate high as everyones favourite!
Hobnob, one of the biggest names in the baking sector is bringing out 5 exciting flavours for you to try including Blueberry and Lemon Cake, Chocolate Heaven Cake, Toffee Three Milk Cake, Mango Cheesecake, and Flourless Chocolate Cake.
Save BIG with Hobnob!
Hobnob Bakery is giving you a chance to enjoy Meethi Eid with amazing discounts with up to 40% off on several banks!
2. Lal's Ultimate Leather Eid Hamper 
Looking to treat your better half, parents, or best friend with something unique? Lals's has prepared an ultimate leather eid hamper which consists of a variety of assorted macaroons and chocolates for those who have a sweet tooth.
The lavish hamper includes a purple chequered box (9pcs Bon Bons), red abstract box (4pcs Classic Chocolates), assorted macarons (4pcs), rose candle, assorted biscuits, chocolate bark, nougat, and a greeting card.
3. Tiramisu with Moira
Craving for that coffee-licious Italian dessert? Moira has you covered. Receiving praise from across the metropolitan,Tiramisu on Eid is a twist that all coffee lovers are going to absolutely love! What are you waiting for?
4. A Taste of Turkey with Turk Pazari
Eid is that time of the year where you become care-free and just enjoy the fruits of fasting for a month-long by enjoying every last bite of delicious goods. Turk Pazari brings a wide variety of Turkish delights that are not just good in taste but also low on unhealthy saturated fats!
5. Satisfying Meethi Eid Cravings with Authentic Middle East Sweets
If you're craving authentic middle-eastern sweets that will also pass as a traditional gift for your loved ones, you can never go wrong with Bakhlawa! An assorted Baklava Collection is the perfect present for every occasion!
Eid Mubarak!