Mango may be the king of fruits and no one knows how to do them justice as Pakistanis do. However, it can get monotonous to keep eating mangoes as the ultimate dessert. A new and exciting way to enjoy the gift of summer is to use it with savory recipes. Here are some of the best ones you must try out:
Read more: McDonald's Smoke Detector Automatically Orders Your Meal – Here's How
1. Mango Salsa
Salsa is a snack essential. While many of us may always make it with the conventional ingredients like tomatoes, onions, jalapenos, and cilantro, you can also set it up. Chop some mangoes and add them to the mix with a bit of lime juice. You have yourself a mango salsa that will be a killer addition to any chips!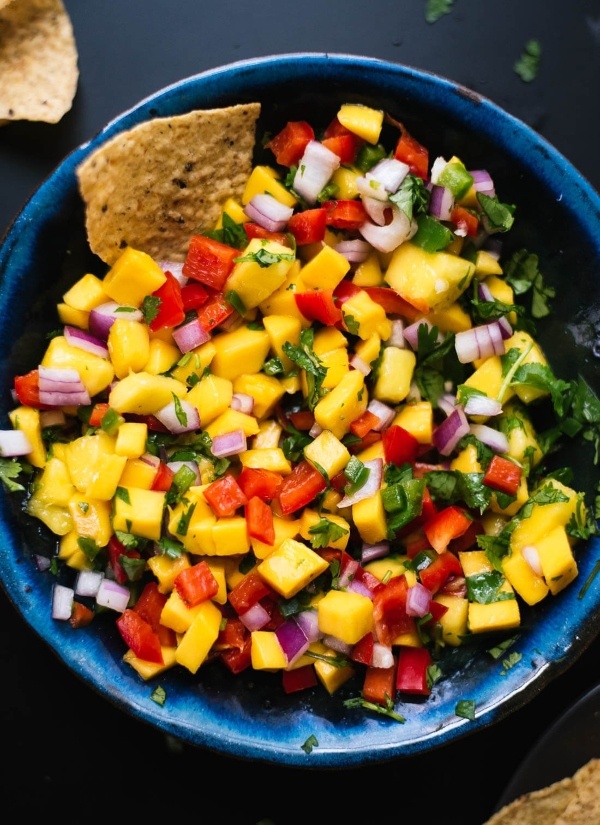 2. Mango Chicken Skewers
We don't know about you but mangoes taste incredible with any chicken dish. If you add mangoes to the marinade of chicken skewers, it'll give it a beautiful tinge of sweetness. This sticky sweetness with the grilled flavor will be mind-blowing. Serve with steamed rice and you've got a meal!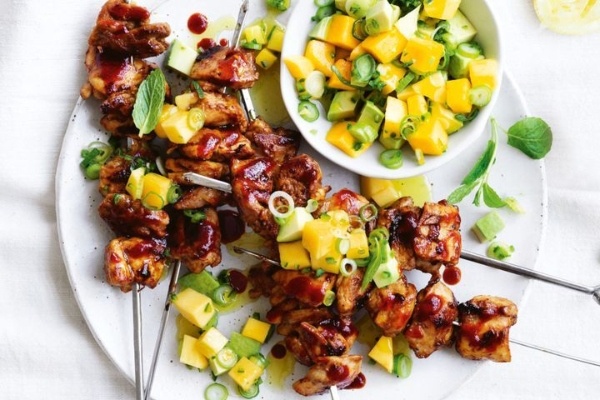 3. Tacos With Mangoes
They rhyme! If tacos are a common thing made at your own home, it's time to change their taste a bit. Next time you make your tacos, add a bit of mango inside for a burst of flavor. But do note that mangoes work best with simple, garlicky, and lemony flavors and also with chicken only. Chicken popcorn tacos with mango, anyone?
4. Mango Savoury Salad
Fruits are also super underrated when it comes to salads. Most households make a salad every day for food so that's another place you can try mangoes in a savory way. Toss tomatoes, carrots, onions, and bits of chicken in a salad marinade and add mangoes to the mix. Need an ultimate tip? Add peaches too!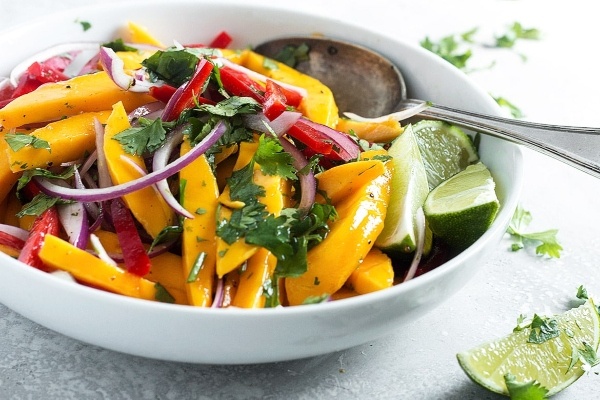 5. Steak With Mango Chimichurri
This might be a brain-busting moment but stick with us, it's so worth it! Next time you're cooking up a storm with a steak and making the classic chimichurri with it, hold off on the regular ingredients. Instead, add mango to the chimichurri mixture and you'll never forget the meal.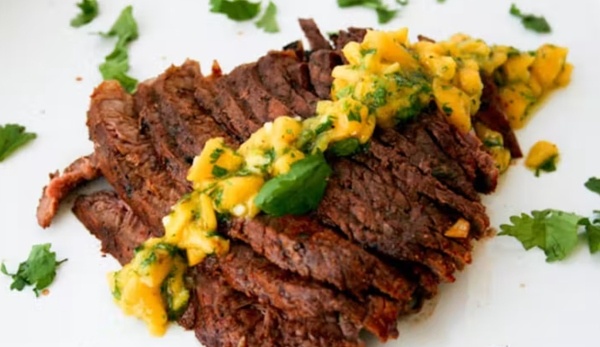 Read more: 5 Places In Karachi That Are Serving The Best Tacos
Stay tuned to Brandsynario for the latest news and updates.