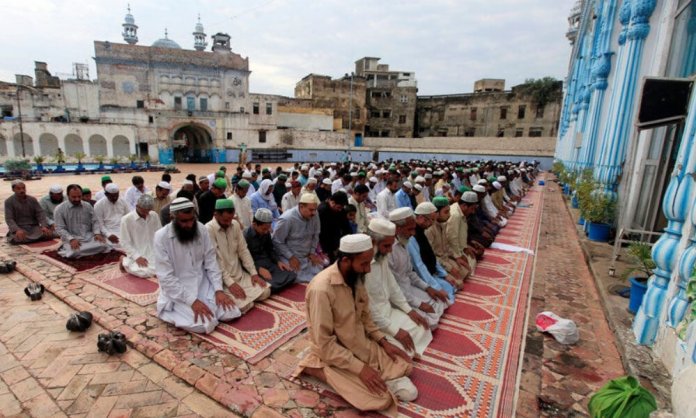 As the lockdown continues in Pakistan, people are now finding it difficult to sit at home and practice social distancing amid the coronavirus pandemic. The number of confirmed coronavirus in Pakistan has almost crossed 23,000, with nearly 520 deaths.
Earlier, the decision to temporarily banning mosques for prayers to curb the spread of COVID-19 created significant debate among Islamic scholars. In some parts of the country, people tried to barge into the mosques despite the strict curfew on Fridays between 12 PM to 3 PM.
20-point guidelines for mosques 
Just recently, the monitoring committee set up 20-point guidelines for mosques to monitor the implementation of the instructions in the Rawalpindi division. It was reported that the SOPs by 250 mosques were not being followed, which was said to be highly risky in terms of security and to curb the coronavirus spread.
More than 450 mosques in Rawalpindi have been served notices
On Tuesday, the Rawalpindi policed served notices to 450 mosques and imambargahs for not following the SOPs given. Moreover, the panel comprising religious scholars, traders, citizens, and government officials stated that several mosques in the Rawalpindi district were only partially following the SOPs.
According to a report by the Express Tribune, all the mosques and imambargahs in the Rawalpindi district have been split into A, B, and C categories. In the list of sensitive sites, 129 mosques are located in Chakwal district, the highest in the division, 61 mosques are located in Rawalpindi district, and 42 in Jhelum district. However, the lowest number of such mosques were found in the Attock district, with only 18.
Furthermore, 52 mosques in different parts of the division only allowed older people and children to pray Taraweeh. The report also stated that a total of 79 mosques in the division had poor or no security arrangements at all.
What are your thoughts on this? Also, do you think the lockdown should extend, or should the government ease the lockdown? What safety measures should the government take if they reduce the lockdown? Let us know in the comments below.
Stay tuned to Brandsynario for the latest news and updates.