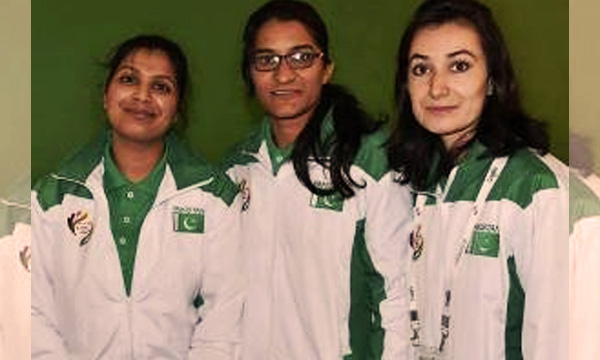 Three Pakistani women are making history this weekend as they step into the boxing ring at the South Asian Games in India, the first time the conservative Muslim nation has fielded women boxers internationally.
Khoushleem Bano, Rukhsana Parveen and Sofia Javed say to achieve their dream of competing they had to battle conservative groups in Pakistan who believe women should not participate in the sport.
"It was not an easy path for us when we shared our idea of women taking up the macho sport in a conservative country like Pakistan. There were a lot of anti-groups who didn't accept us," 23-year-old Bano said in the northeast Indian city of Shillong.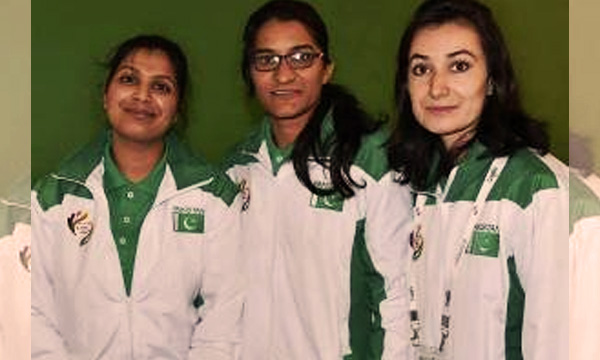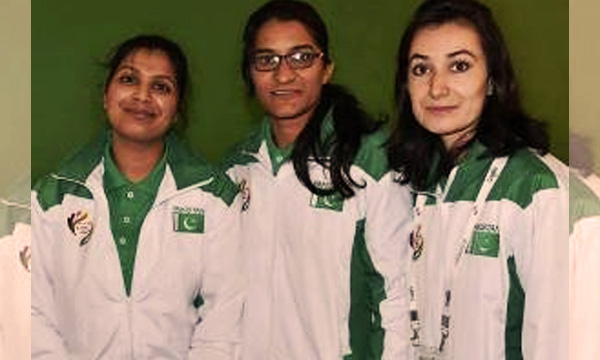 Bano's hopes of winning a medal were cut short on Saturday night when she lost her first fight to Nepal's Minu Gurung in the fly-weight (51kg) category.
"It was a good experience for me. I will come back stronger next time," Bano told AFP.
http://www.brandsynario.com/pakistan-vs-india-faceoff-in-hockey-finals-of-south-asian-games-2016/
Javed will take to the ring for the first time later Sunday against India's Pooja Rani in the 75kg category while Parveen will glove up against Sri Lanka's M. Vidushika Prabadhi in the evening.
The trio only took up boxing in early 2015 and have been trained by their coach Nauman Karim — a bronze medallist at the 2003 World Boxing Championship — for the South Asian Games.
They credit India's Mary Kom, a five-time world champion who is also competing at the 12th South Asian Games, including a biographical film of the Olympic bronze medallist as inspiring them to take up the sport.
"My only dream was to represent Pakistan. I only want to make my country proud in the field of the sport. I have achieved the first step despite all odds," Bano said.
Parveen was formerly a member of the Pakistan World Cup team for Indian wresting-style sports kabaddi, with the team winning bronze in 2014.
The 60kg category boxer from Multan in Punjab province said she took up the challenge after learning that Pakistan "had no woman boxers".
Pakistani Swimmer Lianna Swan Wins 1st Gold For Pakistan In South Asian Games
Stay tuned to Brandsynario for more.