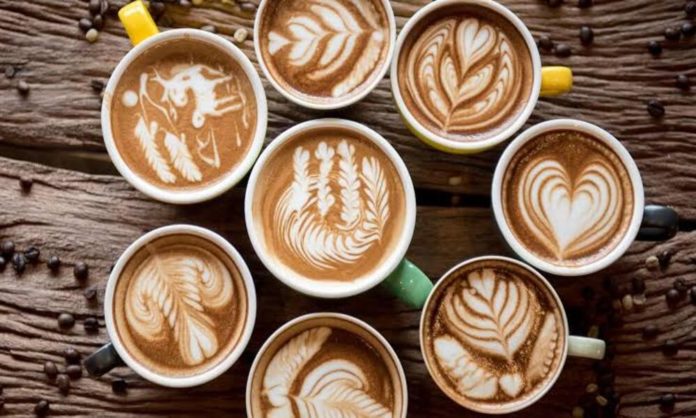 Be it summer or winter, the hunt for the best coffee places never stops. While it's more about the feeling than the drink itself, the quest for finding the perfect blend is real, especially for working adults when our life revolves around that cup of coffee once a day.
While Karachi is home to many coffee shops, a few stand out due to their widespread success and glowing customer feedback. If your old coffee shop no longer feels like home and you're looking for a new one, get going. We have found the newest coffee places in Karachi that are worth a try.
1. Steamin' Coffee
Located in Bukhari Commercial, phase 6 – Steamin coffee has launched last month. The neutral-toned interior with minimal aesthetics and finished wooden details reminds us of old-school coffee shops. This cafe is a perfect place to unwind after a long work day as you sip your favourite coffee with a favourite book by your side. The menu offers an extensive range of hot brews and cold coffee, including frappes, and if you are not into coffee, then stopping by for your favourite mocktails and smoothies can be worth it.
Read More: Hot Coffee For Hot Days!
2. Mood Coffee Cafe
Mood Coffee Cafe is a wholesome place for your next breakfast visit. With gleaming funky lights, neon signs and a cosy interior, the cafe is the best place to have fun with your friends. Their menu offers a great variety of coffee and savoury items, making it a perfect spot for midday cravings.
3. Trevi Caffe
Another favourite fan, Trevi, is spreading its wings as they are all set to launch their new cafe in DHA. The restaurant will be following its classic menu as well as some new additions to sandwiches and pasta. Foodies can try their hot and cold beverages, including Trevi's classics.
Read More: There's A 'Bulletproof' Coffee & Here's What You Need To Know
Are you planning to visit any of these locations? If you did already, then how did you find them? Share your thoughts in the comments below.
Stay tuned to Brandsynario for the latest news and updates.