Are you in love with makeup? Want to look photo-friendly glammed up all the time? Eager to know those secret makeup tips used by beauty experts? Well, we are at your service with some fantastic makeup tricks and hacks that are quick, easy and cheap to use!
Simple to learn, these beauty techniques will make our whole life a whole lot easier and some will even help you save a ton of money on expensive beauty products!
So whenever you are leaving the house, use these effortless time-saving makeup hacks to look irresistibly beautiful and radiant always. Have a look!
1. Out of your gel eyeliner? Worry not! Hold your black eye pencil under a flame and get super deep black eyeliner ready in no time!
2. If you don't have an eye pencil, use your mascara to line your eyes
3. Make your eyes pop and appear bigger by applying a white eye pencil on the waterline
4. Having trouble getting the cat eye look? Not a problem anymore! Use tape at the end of your eyes to get that perfect angle
5. Want to save time doing your eyes? Use this trick and get neatly done lined eyes and curled lashes in a jiffy!
6. So what if your mascara has dried down? Use few drops of your contact lens solution and get it good as new
7. Perfect your Cupid's bow by making an "X" on your upper lip and filling in your favorite lip shade after
8. Apply a lighter colored lip gloss only on the center of your lips for a plumper, fuller effect
9. Make your lipstick stay fresh all day long by laying tissue across your lips and then dusting face powder over it
10. Out of blush? Get some color popping on your cheek by swiping up your favorite lipstick on the apple of your cheeks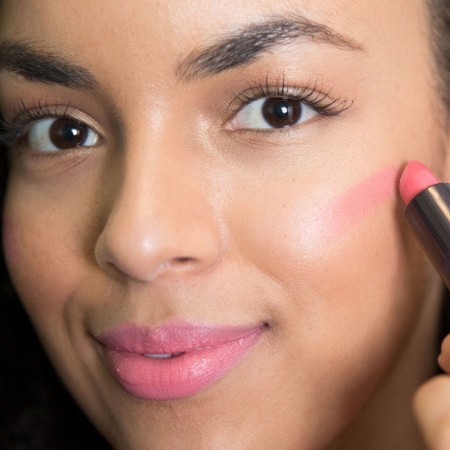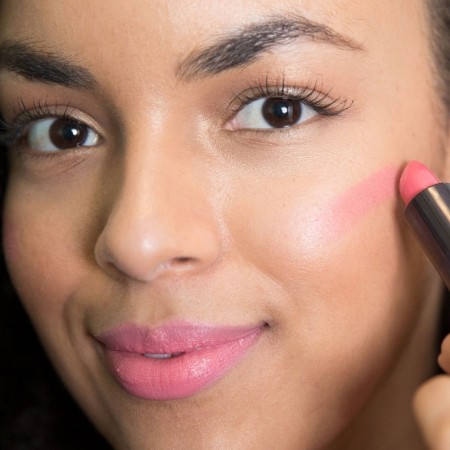 11. Get that model-like wet shine on your face by swiping up some Vaseline on the upper plain of your cheeks and you will be glowing golden all day!
12. Create the illusion of fuller, thicker hair by dabbing a little eye shadow on your hair parting!
13) Hair spray your bobby pins to ensure they don't slide down off your hair
14. Use baby powder as a dry shampoo and get that clean sleek look in you locks
15. Slightly spray your hairbrush with your favorite scent and get sweet smelling hair for the whole day
16. Tired of using your moisturizer all the time? Worry no more! Use rose water as a toner to balance your skin's PH level
17. Ran out of BB cream? Mix your moisturizer and concealer to get that BB finish and make your face camera ready!
This super hack will save you when you run out of your BB cream.
18. Get a quick contour look by applying your bronzer in the outline, number "3"
19. Want to dry your nail color real quick? Dip your nails in cold water to get them all dried and shiny in a few minutes

20. Smell good the whole day by knowing how to wear your perfume smartly

21. Also, apply Vaseline on desired areas to prevent your perfume from evaporating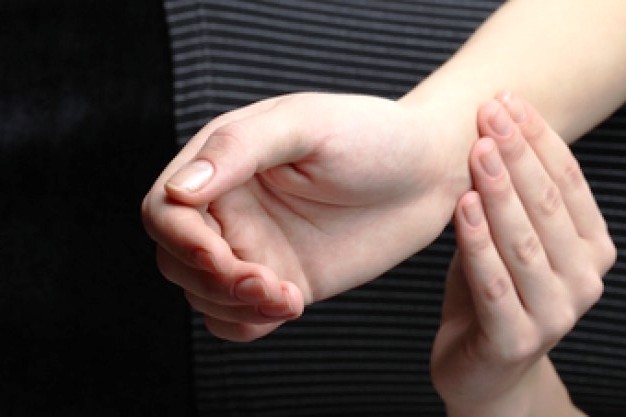 22. Say goodbye to chapped lips by using an old toothbrush in soft circular motion over your lips to scrub those flakes away
Try these hacks and glam  right up like a movie star! Did you find these hacks useful? Let us know in the comments below:
http://www.brandsynario.com/5-winter-make-up-looks-you-must-try/
Stay tuned to Brandsynario for more updates.