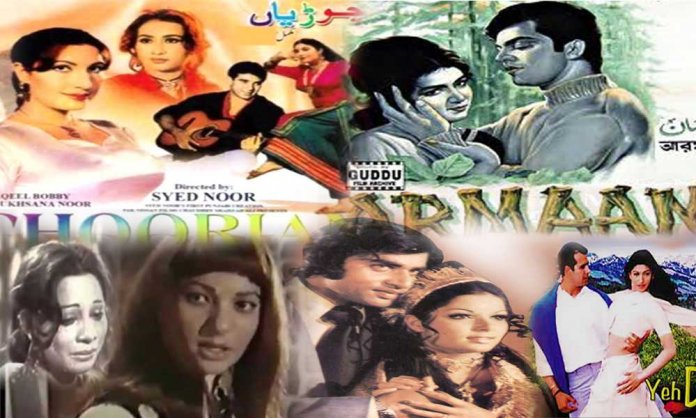 Pakistani cinema is hands down on a revival spree but ever wondered about the pre-revival era?
Before an unfortunate down sliding phase, our film industry was home to some legendary movies – the script used to be original, the acting was perfection personified while the music is remixed till today, in India and Pakistan alike.
Our cinema has given birth to some exceptional talents as well and has seen them rode high in success like Waheed Murad, Mohammad Ali, and Zeba.
Before the revival of the Pakistani cinema, there were some movies that you cannot not watch. Often termed as the 'Best of Pakistani Cinema', here is a list of  'Golden' movies starting from the newest and moving on to the oldest of them.
1. Yeh Dil Aapka Hua (2002)
The film that made a gross total of Rs. 30 million at the Pakistani box office, is a story about a young Pakistani, living abroad, who feels unidentified yearning for the eastern culture and a certain eastern girl. The film won 8 Nigar Awards in 2002.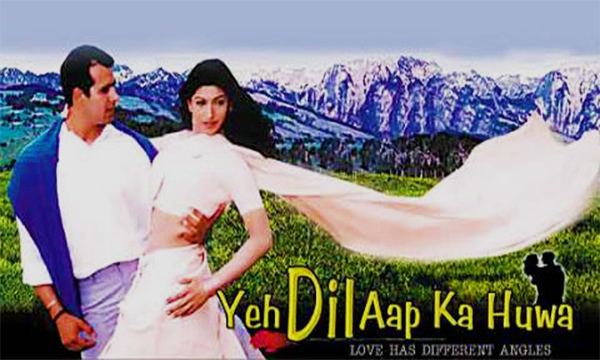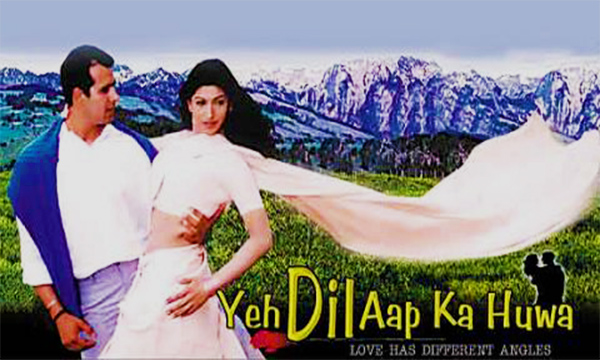 2. Choorian (1998)
Choorian is a 1998 Pakistani Punjabi-language action-romance film directed by Syed Noor & produced by Haji Faqir Mohammad. Film stars Moammar Rana and Saima. Choorian is Pakistan's second highest-grossing film of all-time. The film has a simple love story. A city boy is sent to live with his uncle back in the village. He soon falls in love with his uncle's older daughter Billo. Billo is a servant in her own house and does all the chores for Bahar, her stepmother. Bahar treats her like a slave throughout the movie while her two daughters live like queens. Looks like a local Cinderella!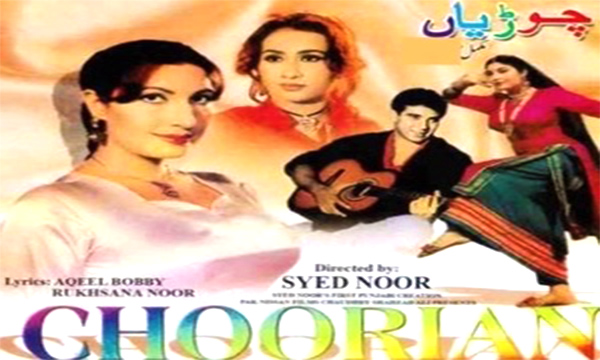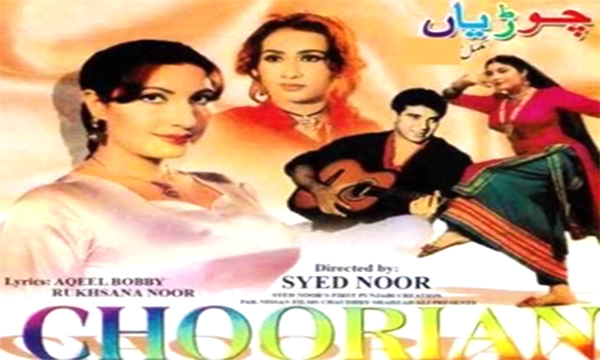 3. Bandish (1980)
Released on November 1st, 1980, Bandish completed 81 consecutive weeks (Platinum Jubilee screening) in the Pakistani cinema. The film also won 6 Nigar awards and was also a hit in Indonesia. The story revolves around cross-border love and its implications.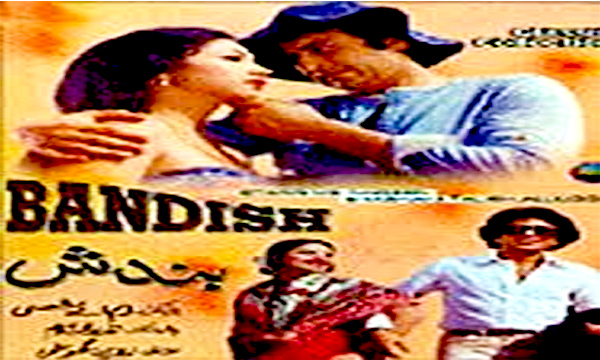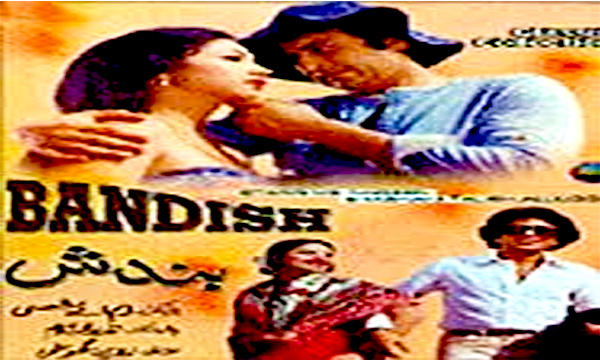 4. Mera Naam Hai Mohabbat (1975)
Mera Naam Hai Mohabbat, a Nigar Award Winner, is your to-go movie if you want to watch a love story which conquers all hardships and later evolves as stronger than ever.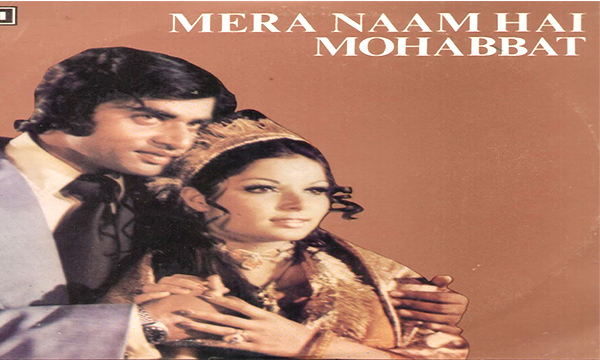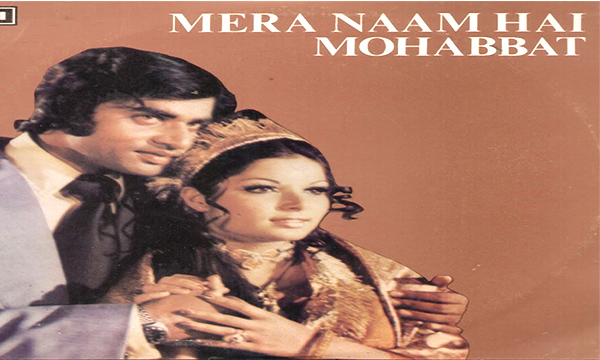 5. Umrao Jaan Ada (1972)
The super hit film based on an Urdu novel by Mirza Hadi Ruswa is a story of revenge, romance, drama and unwanted love. It is an all-in-one movie which was known for years for its impeccable music and poetry.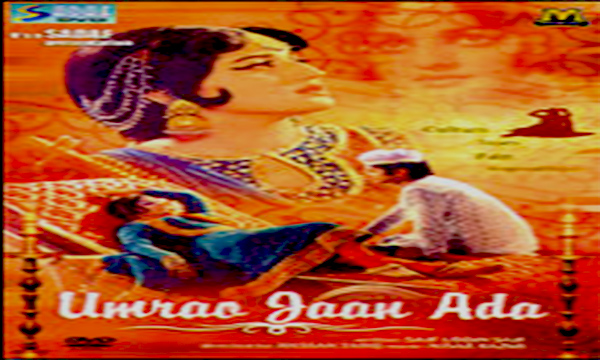 6. Anjuman (1970)
Anjuman, which later saw a remake in 2013 as well, is a Pakistani Urdu colored film starring Waheed Murad, Rani, Deeba, Santosh Kumar, Sabiha Khanam and Lehri. The film was released during the 'heydays' of Waheed Murad and became a milestone in his career. The film was produced by Safdar Masud under the banner Ideal Movies and directed by Hassan Tariq, a well-known Pakistani film director. The movie is about lost love, sacrifice, and tragedy. It also won 8 Nigar awards.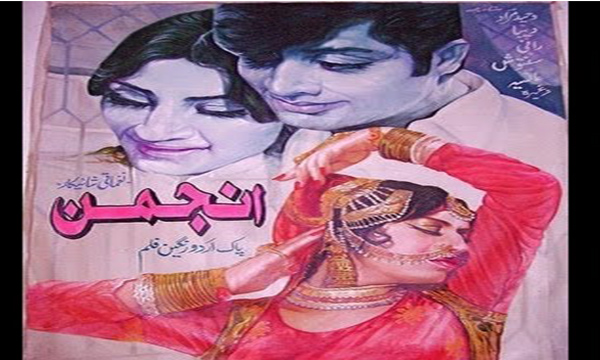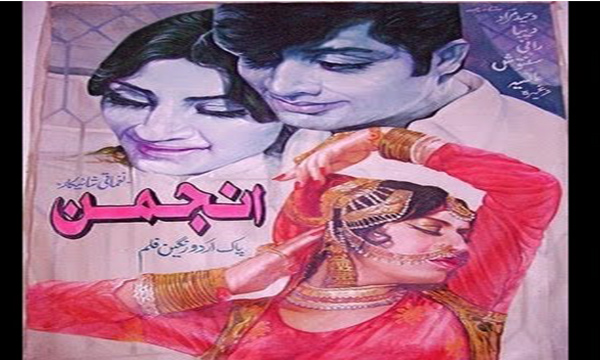 7. Doraha (1967)
An Urdu black and white film, which failed to attract the audience when it as released but gained momentum in the 1980's and 1990's, is a romantic and melodious movie. The film was also a big hit in Dhaka and East Pakistan, now known as Bangladesh.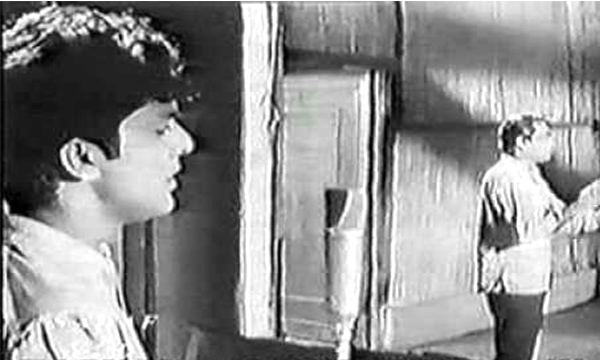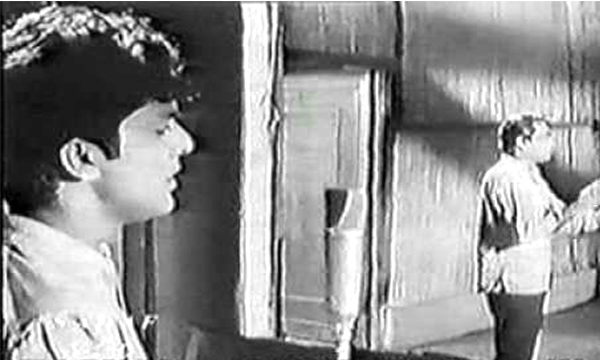 8. Insaniyat (1967)
A masterpiece by the director Shahab Kiranvi, starring Waheed Murad, Zeba, Tariq Aziz, Firdous and Nanna, the film completed 12 weeks on Karachi's Reevali Cinema (main cinema) and 30 weeks on other cinemas. Thus, the film got the status of Silver Jubilee in Karachi and Golden Jubilee in other cinemas of Pakistan. The film is about a doctor whose love is married to a person suffering from cancer and how the doctors manage to save his love's husband life. Talk about sacrifice!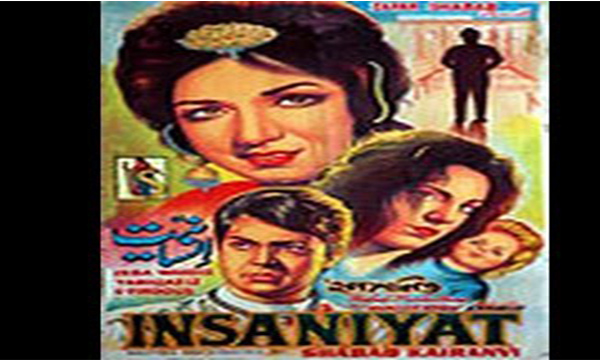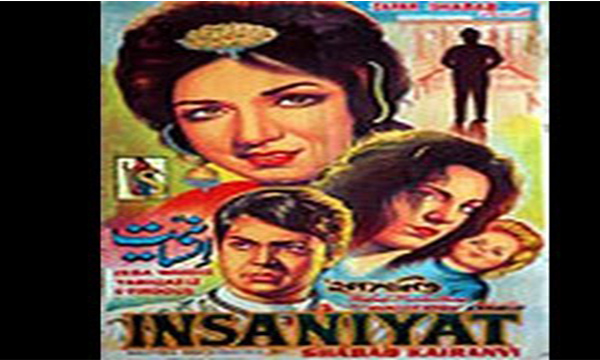 9. Mirza Jatt (1967)
Released on 23 November 1967, Mirza Jatt is a Pakistani Punjabi movie based on the legend of Mirza Sahiban. Starring Firdous and Ejaz. Known for its award-winning script and melodious songs, you might want to give 'Mirza Jatt' a try!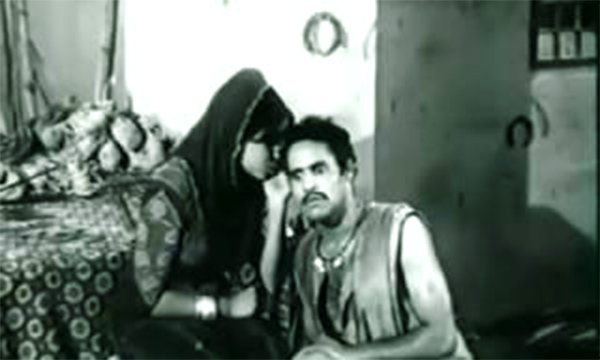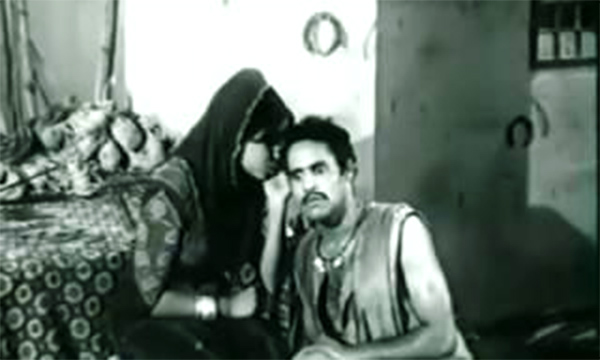 10. Aaina (1966)
The vintage film which saw a number of remakes in the future, Aaina, was produced by Abdul Hameed and directed by Shabab Keranvi. The main cast of this film included Deeba, Mohammad Ali, Zeenat, Kamal Irani. The movie was known for its songs and poetry.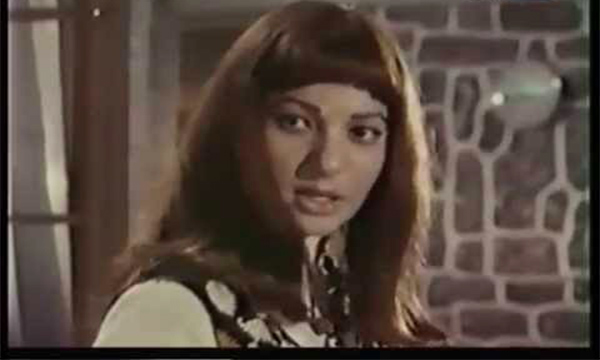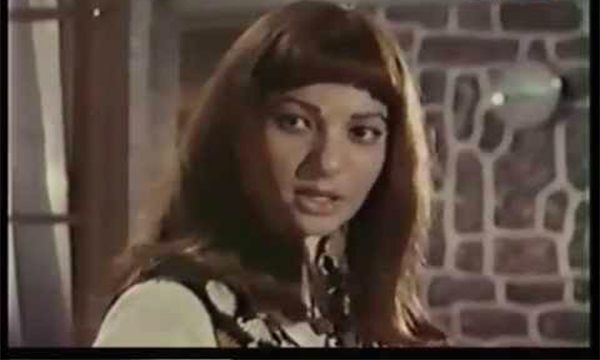 11. Armaan (1966)
Armaan, a Pakistani black-and-white film produced by Waheed Murad and directed by Pervaiz Malik, was the first Pakistani film to complete 75 weeks in cinemas and, thus, became the first Pakistani "Platinum Jubilee" film. In addition to its commercial success, Armaan won several awards at the Nigar Award ceremony in 1966 including Best Film. The film was picturized in Karachi.  Armaan was remade in 2013 starring Fawad Khan and Aamina Shiekh.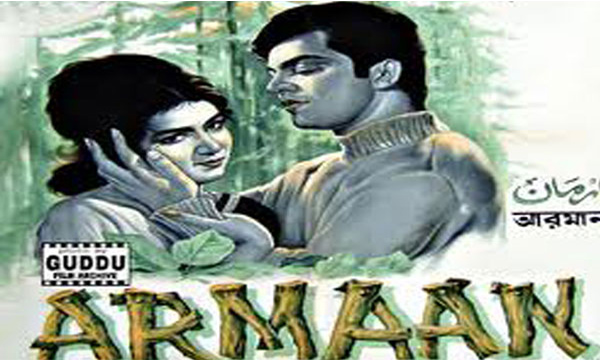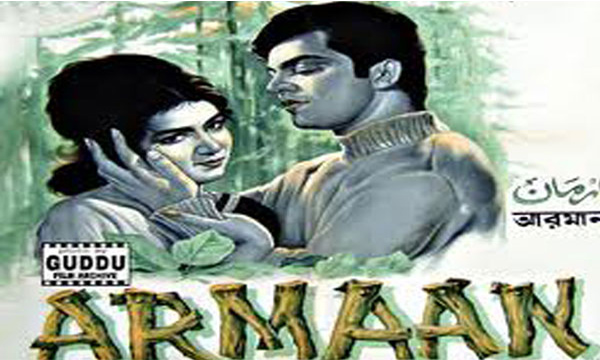 12.Malangi (1965)
Malangi, a super hit movie of its era, made a unique record of a Double Golden Jubilee at the same cinema in Lahore. The movie is a must-watch!
13. Ghoonghat (1962)
Ghunghat is a 1962 Pakistani musical film directed by Khurshid Anwar. The film was selected as the Pakistani entry for the Best Foreign Language Film at the 36th Academy Awards. The film won four awards at the 1962 Nigar Awards.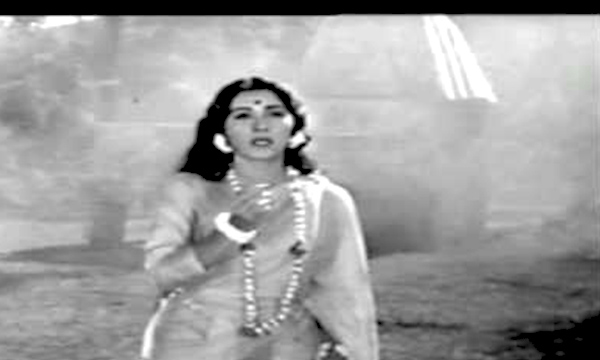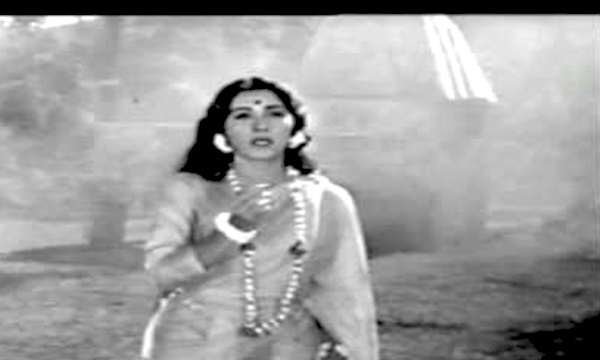 14. Neend (1959)
Neend is a Pakistani-Urdu Film which made it to the Nigar Awards. The film has an award-winning script and a unique concept. The movie also became very famous for its songs and remarkable acting by the stars.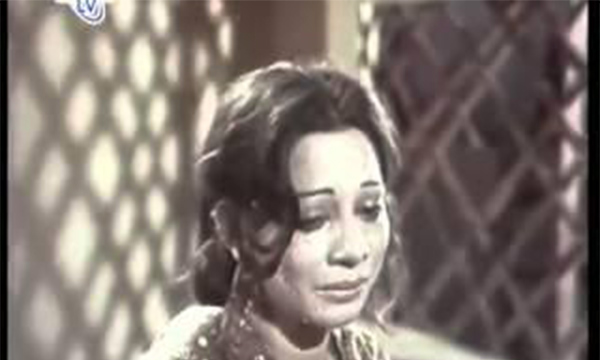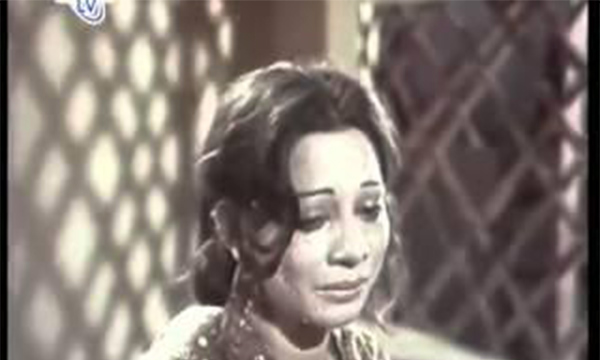 15. Anarkali (1957)
Anarkali, a film inspired by a play written by Imtiaz Ali Taj in 1922, starred Noor Jehan, Sudhir, Zarif, Ragni, Shamim Ara, Hamalia Wala and Fazal Haq. This film was remade many times before and after the Pakistani version. It is one of the most watched films of that time.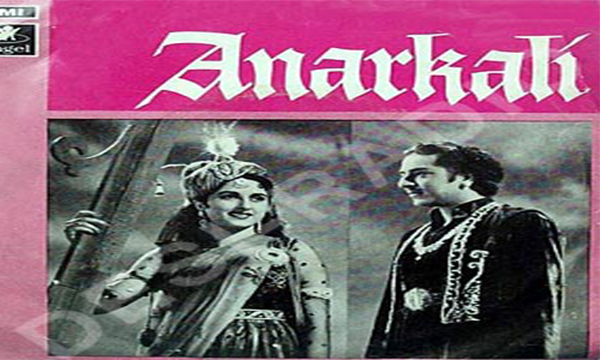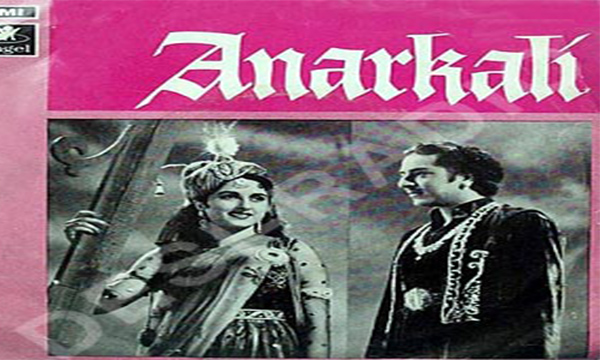 That is all from our side folks! You now have a compiled list of some must-watched pre-revival Pakistani movies. If you have any classic Pakistani movie to add to the list, let us know in the comments.
Stay tuned to Brandsynario