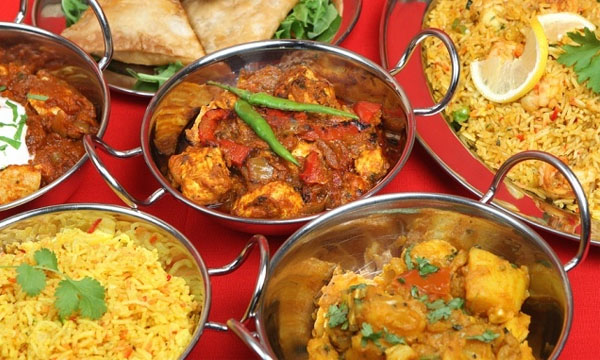 Lahore may have been famous for its lip-smacking food, it's flamboyant ambiance and the inexhaustible appetite of its people but the city of lights has long ago bagged the title of being 'The Food Hub of Pakistan'.
The metropolition city is home to countless of dhabas, food outlets and Posh cafes' catering to the taste buds of millions of Karachites. Here are 12 best local food places that are crowded 24×7  and known for their secret recipes:
Javed Nihari House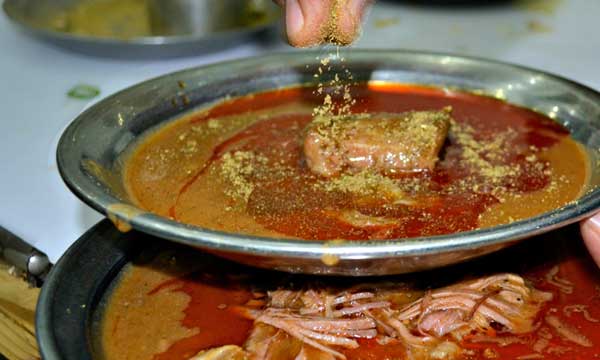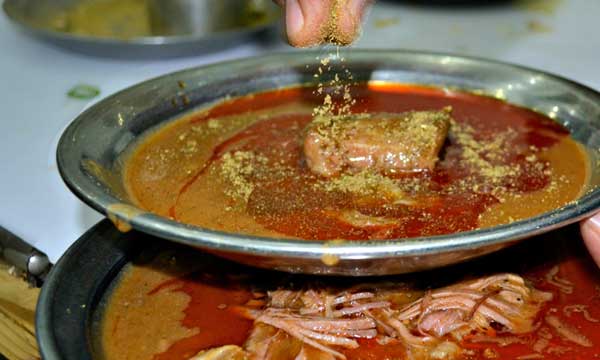 If your tongue is calling for a spicy, delicious treat, head over to Javed Nihari House and appease it with a plate of mouthwatering nihari topped with ginger and green chillies. Don't be amazed to see long queues and hop on the seat as soon as you see any. The restaurant also offers nihari boxes with a greater shelf life for those who want to enjoy it abroad. Nihari fans can also treat themselves with a hot plate at Zahid Nihari Restaurant, Tariq Road.
Aalamgir Parathay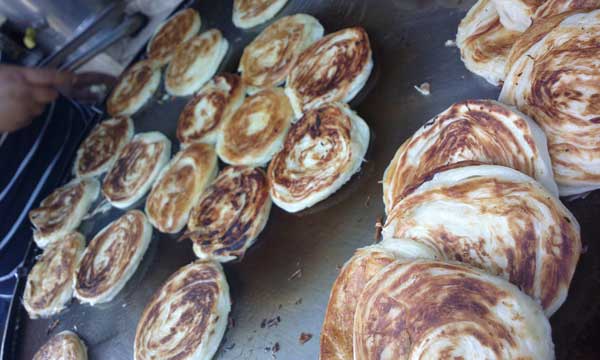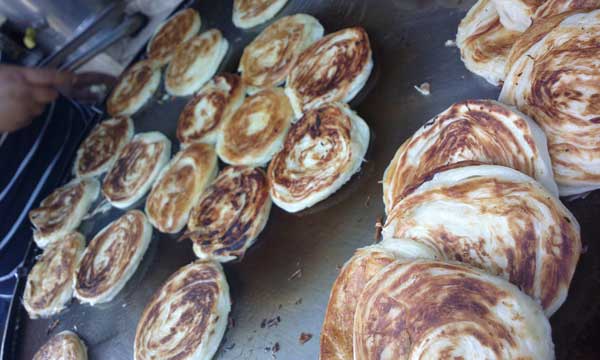 No holiday is complete without a heavy-duty and absolutely desi breakfast. And when it comes to the breakfast, no real Pakistani can have it without parathas. If you are eyeing for some exquisite parathas, Alamgir is the way to go. Their tantalizing lacchy dar parathy served with chholey will tickle your taste buds.
Anwar Baloch Restaurant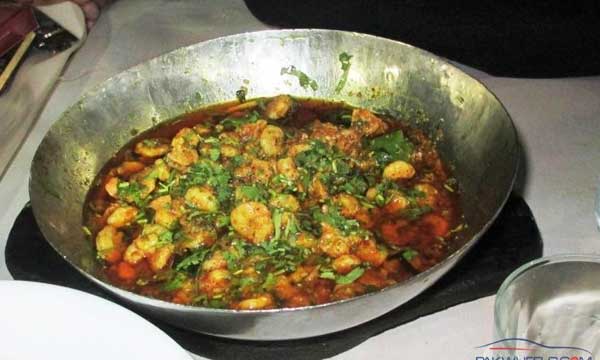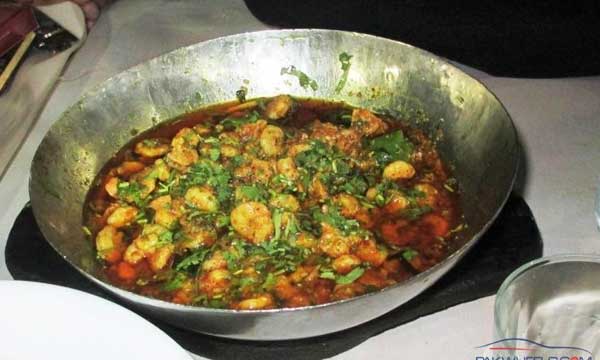 A true foodie knows the ultimate spots for having karahi, the one Pakistani dish we can never refuse. Anwar Baloch Restaurant and Fast Food can satisfy your hunger pangs with their scrumptious karahi. Disilva ki karahi is also quite popular among Karachiites.
Café Piyala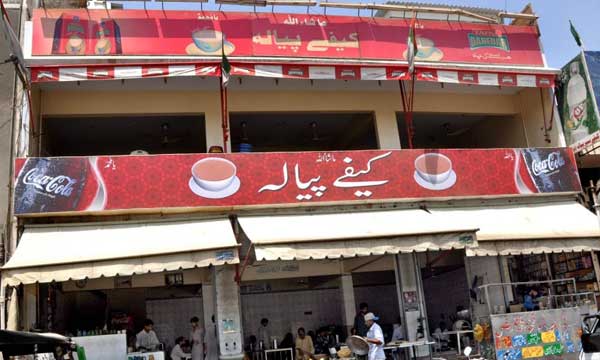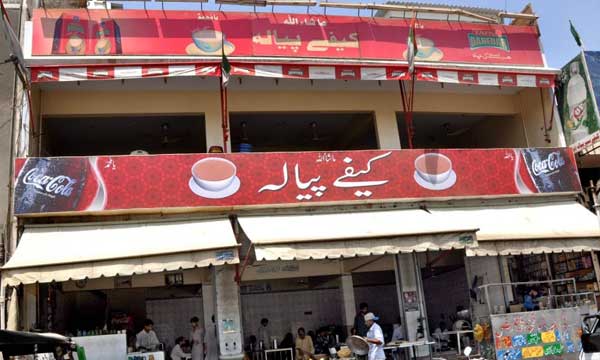 Café Piyala's hot and aromatic tea, the dood-patti will make you forget many high-class tea and coffee cups you had at Karachi's upscale restaurants and global franchises. Chai, friends and café is always a win-win combination. Enjoy a cup at Café Piyala with some tea-addictive buddies.
Dhoraji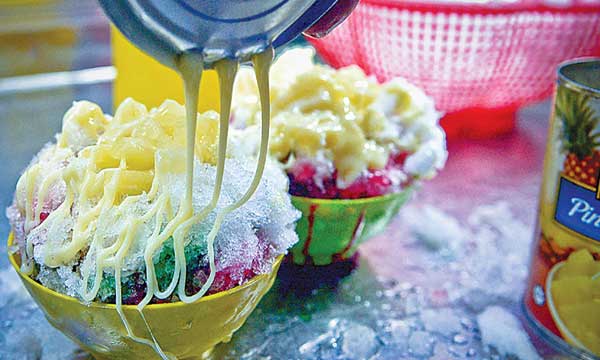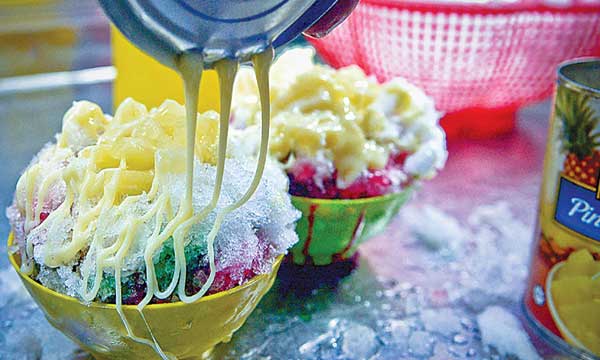 Stalls and push carts at Dhoraji may offer abundant choices for the chotoraas, but the snow cones aka the gola ganda flavored with multiple syrups, fruits, condensed milk, chocolate and jellies will instantly life up your mood. If you can't keep calm, have a Dhoraji gola ganda. The cool, sweet and colorful dessert is a relief in hot weather!
Burns Road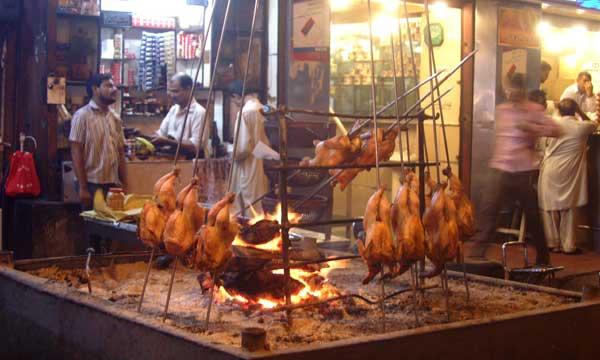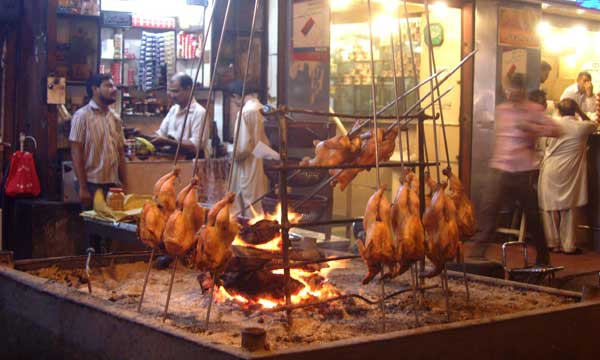 If there's anything that you would not find at Burns Road, that would be 'nothing.' With all the traditional delights and desi amalgamation of international cuisine, it is one of the most diverse food streets in the world. Some of the well-known scrumptious dishes available there are kebabs (from Waheed Kabab House), Haleem (Mazedaar Haleem) and rabri (Dehli Rabri house).
Baloch Ice cream Faluda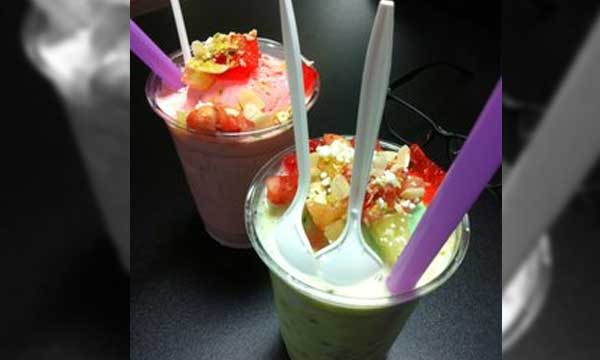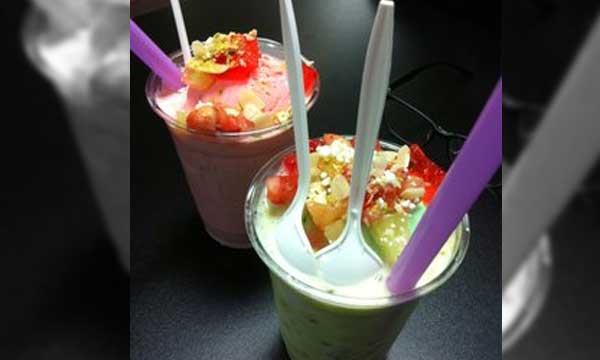 Falooda is one of the all-time favorite beverages of Pakistanis. If there is one place to visit for the sweet, refreshing and flavorsome dessert, it is the Baloch Ice cream parlor.
Read More: 9 Pakistani Cities and Their Food Speciality
Boat basin Breakfast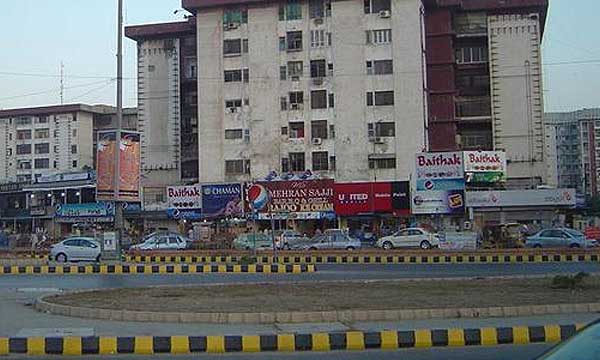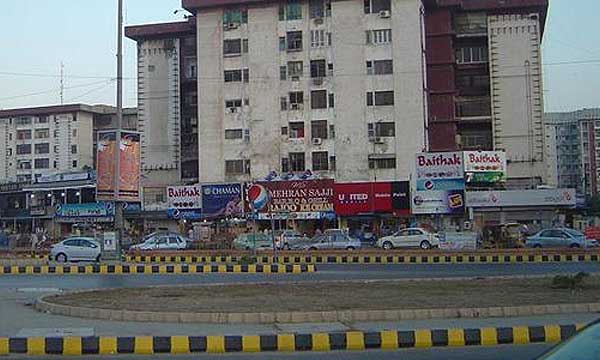 Boat Basin at Clifton might have gotten famous for being a boating place, but it is now popular for the huge variety of food it offers, particularly for the breakfast. Dera at Boat Basin is the go-to spot for all those starving for garma garam halwa puri and an exceptional range of parathas.
Saddar's Iranian Delicacy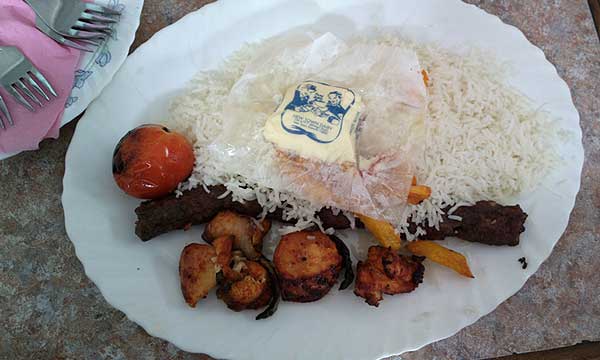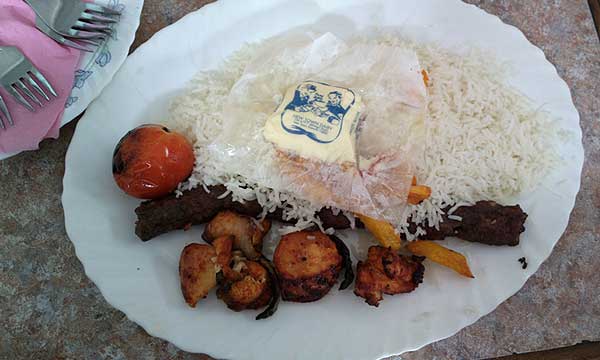 You don't need to get a ticket to Iran when you can enjoy their specialty right from Saddar. Café Subhani in Saddar has been serving the popular Iranian delicacy, Chullu kebab from decades. The hot barbecued kebab with rice, butter and veggies is indeed, a must-try.
Hanifia Restaurant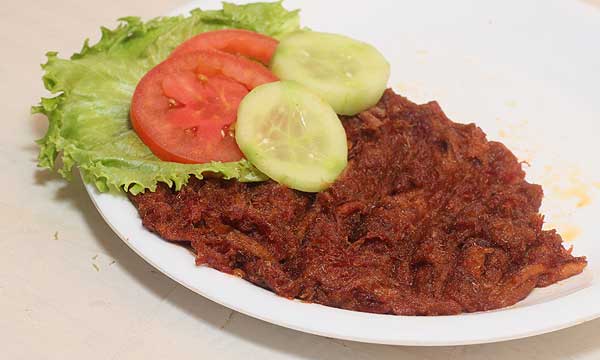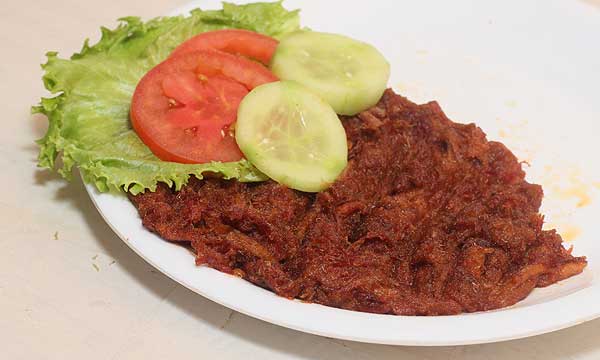 Hanifia is surely the master of meat recipes. Their hunter beef recipe is immensely popular among Karachiites since they commenced the business from New Town branch. Despite many years, the recipe still attracts costumers to their doorstep.
Read More: 8 Traditional Pakistani Foods & Their Origins
Yadgar Fish Jamshed Road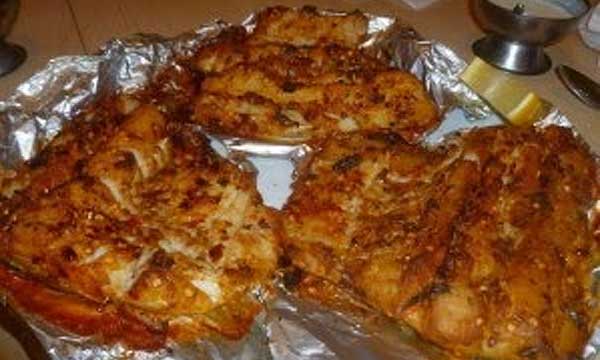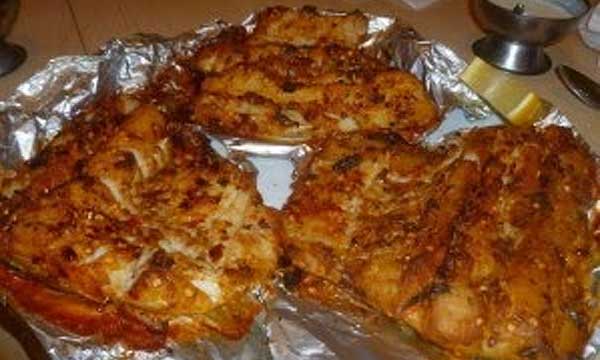 A plate of spicy fried finger fish of Yadgar Fish will be unforgettable for you. The food outlet delivers what they promise through their name.
Passport Office Kachori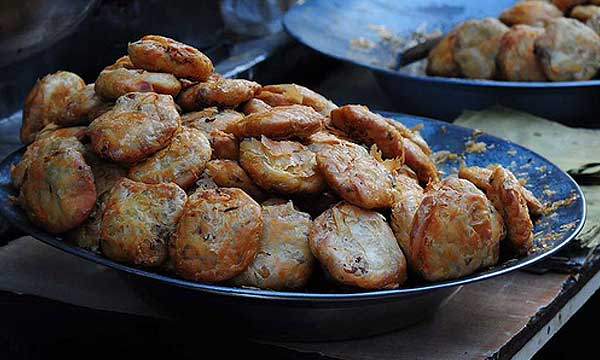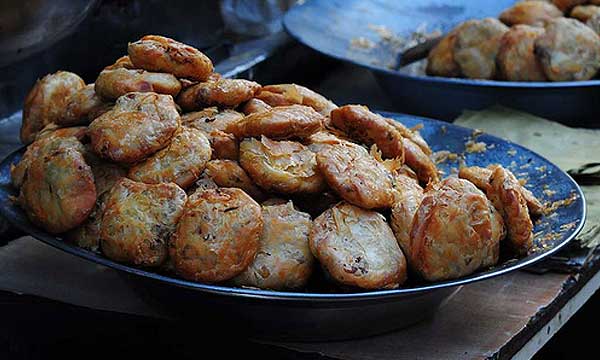 You don't need an outlet to sell your talent; if your hands know the magic, everything will sell. Freshly made Kachoris are being sold at the pavement near Passport Office Karachi from ages and are still popular for their freshness and flavor. It's a must try if you enjoy eating roadside.