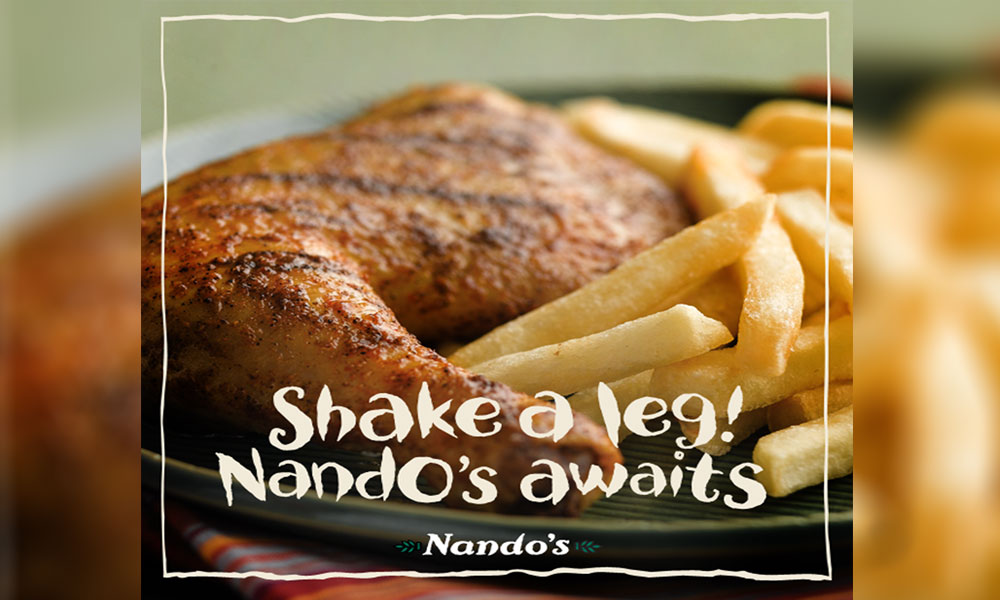 Nando's Pakistan not only serves the best grilled Chicken but also has the wittiest ads that are rolled out according to ongoing events and occurrences in Pakistan. The timely deliveries of ads are a favorite amongst marketing enthusiasts on social media and often create a buzz over the Internet!
We at Brandsynario have compiled some of the best comebacks that Nando's has released over the last few years and we bet they will give you a laughter fit!
1) Remember how Yasir couldn't control his laughter on the Opera type National Anthem? Neither could Nando's!
2) This pun intended post hit just the right spot!
3) Smart marketing for their latest Mango & Lime flavor using the ongoing cricket fever definitely caught a lot of attention!
4) Hopping on the Mankind Angel Taher Shah's fame, Nando's shared this post talking about their own chicken wings!
5) The restaurant's print ad following Eid-Ul-Adha was apt for the meat overdose we all went through during the Eid Celebrations.
6) This hilarious piece was shared right after Imran Khan's wedding with Reham Khan was announced!
7) Trust Nando's to have a funny side to a serious issue like Cyclone Nilofar!
8) Nando's came up with this ad after the Rehman Malik incident where he was kicked off a PIA flight for causing a 2 hr delay.
9) Nando's Called out to aamir liaquat on stereotyping Defence residents against eating Mangoes!
10) The grilling against Aamir continued with this ad against the mango stuffing disaster!
What did you think of the pun-filled ads by Nando's? Let us know in the comments below!
Stay tuned to Brandsynario for latest news and updates.