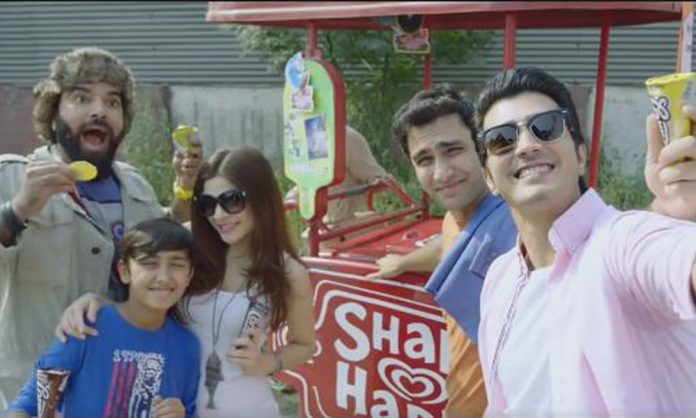 Everyone knows that all large-scale entertainment productions including movies, music, and TV shows turn to the concept of brand placement to help achieve their financial budgets.
Brand placement can either be done subtly or blatantly. Keeping in mind that it is not easy to do it subtly when done poorly, it becomes too much for the viewers to digest.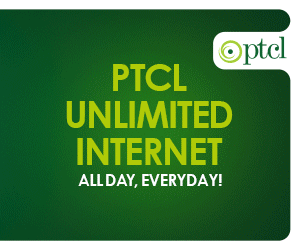 Here we have put together 10 movies that shamelessly featured brand placements. You'd be surprised to see how it is present in some of the most popular and loved movies from Hollywood, Bollywood and of course, our very own Pakistani movies.
Let's start with Hollywood…
Captain America: The Winter Soldier – Apple
https://www.youtube.com/watch?v=k7gyO7onbn8
Do you need to access a flash drive? Cool, let's go to an Apple store. That's what Captain America and the Black Widow exactly did in the movie. Moreover, there was a generous Apple employee eager to help the two of them. Probably the makers could've asked for an iBrain!
The Amazing Spider-Man – Bing
https://www.youtube.com/watch?v=V-OKTNYALgk
So Peter Parker was an intelligent science guy but for some odd reason, he was using Bing for his research. Some other brands were also featured in the movie, but it was Bing that stood out.
Man of Steel – Sears, Nokia
https://www.youtube.com/watch?v=iY56r2qj8f8
From a Clark Kent-inspired glasses collection by Warby Parker to a new Nokia phone, the film was littered with placed products from the sponsors. The video above explains, a huge part of the movie was covered by product placement. It featured multiple shots devoted to products including Nikon camera, 7-Eleven, IHOP and Sears.
Superman II – Marlboro
https://www.youtube.com/watch?v=vkfUUqowQjA
Hollywood movies relied on heavy brand placement even in the 80s. Superman II had various mentions of Marlboro cigarettes throughout the movie. In the video above you can see a huge Marlboro truck featured prominently during a fight scene.
Let's move on to Bollywood now…
Koi Mil Gaya – Bournvita
https://www.youtube.com/watch?v=Lr1h-0J5qc4
It was probably Bournvita and not Jadoo that gave Rohit all his magic powers. It wasn't just Rohit, his son Krrish was also addicted to Bournvita. It left us wondering… if Bournvita can make you so strong, then why aren't we flying and catching fish with our bare hands? Maybe we had fake ones at our house as kids! Who knows?
Chennai Express – Nokia Lumia 920
https://www.youtube.com/watch?v=WTkYcrSap4o
This has to be one of the cheapest and most irritating brand placement in the history of product placements in Hindi cinema. You could only expect this kind of in-your-face product publicity from Rohit Shetty. The way Shahrukh Khan explained his phone's features to Deepika Padukone in the movie, it almost looked like a Nokia Lumia 920 advertisement.
Yuvraaj – Nike
https://www.youtube.com/watch?v=9mMJ8bejpxk
The Rain Man inspired personality of Anil Kapoor was totally shattered by constantly showing off his Nike socks in Yuvraaj. Good for Mr. Kapoor that no one remembers the movie now.
Phir Hera Pheri – Dominos
https://www.youtube.com/watch?v=kahwH1Xpe1E
So Babu Bhayya was a fan of Dominos pizza or, to be more precise, a fan of their free pizza deal. The makers dedicated an entire scene to Domino's aadha ghanta nahin toh free offer which was not only irritating but also pretty silly.
Let's Focus on Pakistani Movies…
Teefa in Trouble – Diamond Supreme Foam
Ali Zafar's first Pakistani film Teefa In Trouble has so far done record business in Pakistan, however, it was the lead cast's smart landing in one of the scenes that we are discussing here.
https://www.youtube.com/watch?v=jw5dTVTX9zo&t=4s
Ali Zafar and Maya Ali escaped their pursuers by jumping from a building onto a truck in Warsaw, that was carrying Diamond Supreme Foam and made their landing, comfortable.
Karachi Se Lahore – Cornetto
https://www.youtube.com/watch?v=IudfVJEa35M
From Karachi to Lahore, all we could witness was an ice cream cone that was so blatantly placed in the movie that viewers couldn't ignore it at all. Also, we need to mention how Shahzad Sheikh taught the use of HBL ATM machine to a customer in the movie. The scene was so awful, we almost puked.
Ho Mann Jahaan – Coca-Cola
We simply cannot miss Mahira Khan starrer Ho Mann Jahaan from the list! The flick seemed completely funded by Coca-Cola for including the brand almost every possible where.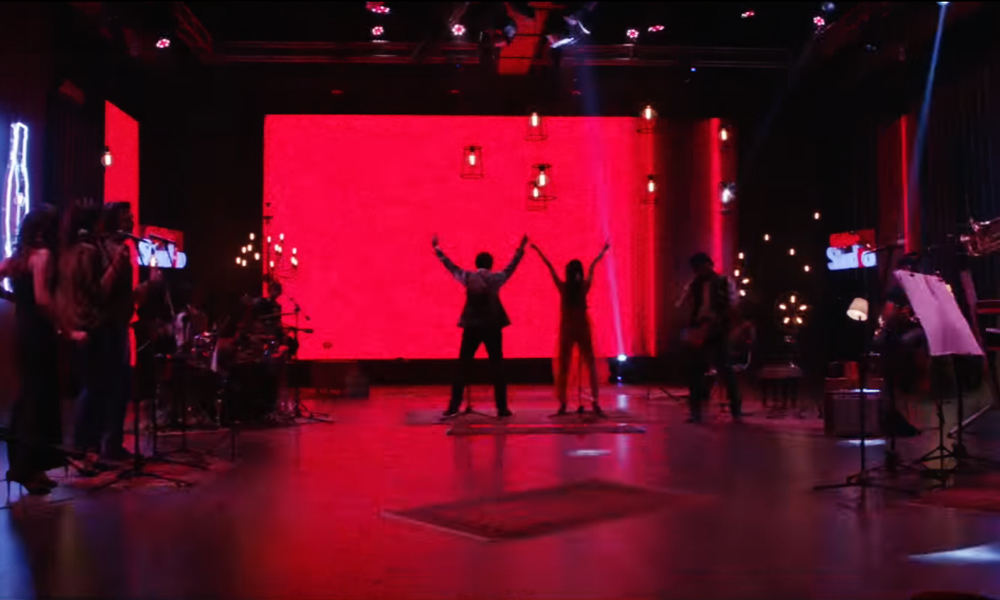 From featuring Coke Studio setup in the tale to occasionally showing the beverage in the flick, Ho Mann Jahaan is a classic example of showcasing a brand placement that went too far!
Jawani Phir Nahi Ani – Fair and Lovely
https://www.youtube.com/watch?v=JS9aoiWnvuQ&list=RDJS9aoiWnvuQ&start_radio=1&t=2
This movie took product placement to a new cinematic low. A whole song was dedicated to "Fair n Lovely" which was not only irritating but also embarrassing. No one could sing this song at weddings for obvious reasons, though the tune was pretty catchy. Another song was dedicated to Tarang Tea Whitener. The blockbuster movie also featured a long sequence at McDonald's where Humayun Saeed's character gifted Voice Mobile and Sony products to his friends.
Maybe everything is "Fair and lovely" when it comes to product placements in movies? What do you think? Let us know with your comments.
Stay tuned to Brandsynario for more news and updates.