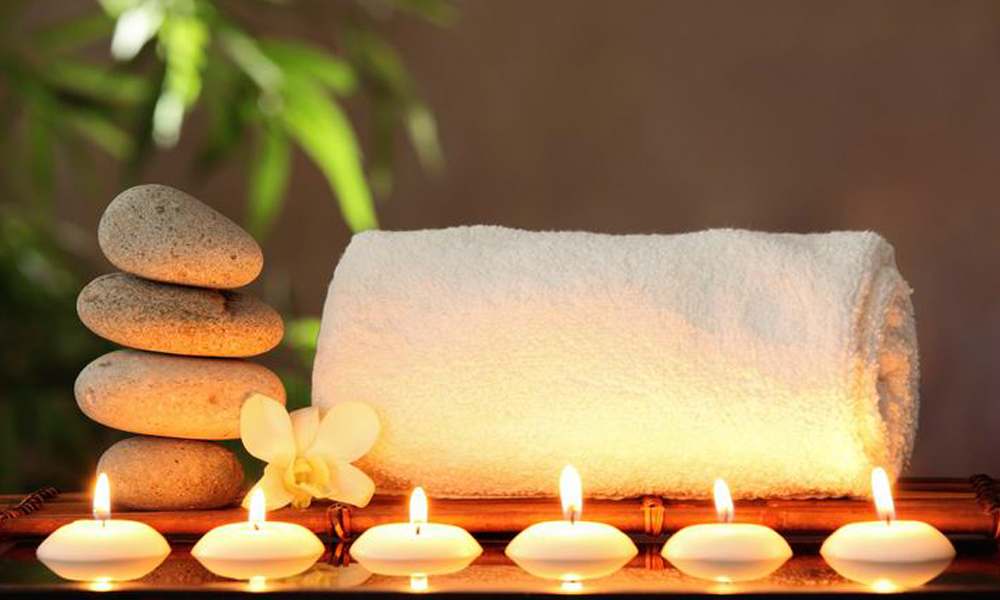 In our day to day life, we remain busy with our packed schedules while the pressure of doing it all takes away all our energy. One of the best ways to release the stresses of everyday life is to head over to a soothing and calming spa session.
We have scouted ten best spas in Karachi that are totally worth the splurge.
Pocket Friendly
Following are some of the spas that are the best blend of quality services with reasonable charges. If you don't want to max out your credit card, these spas can be your go-to.
Rain Tree Spa and Salon
When we talk about spas in Karachi, the first name that strikes us is Rain Tree Spa. Founded in 2008, the spa has carved out a niche with the passage of time. After walking into this spa, you may never want to leave because of the tranquil and soothing spa vibes you get, coupled with some amazing spa treatments.
The stunning spa decor screams serenity and peace. The spa provides an array of services such as facial, body and hair treatments along with  relaxing massages involving latest spa techniques.
Schehrazade Spa
Schehrazade spa is definitely a beauty spot in Karachi that not only provides top class service but its high-quality products and facilities give it an edge over other spas in town.
Simple in decor, the spa pays more attention to its services, specifically the products that they use. The imported oils will make your pressure points release all the tension while the aromatherapy massages become 'heavenly'!
Dressing Table Spa and Salon
Located in Khayaban-e-Seher, Dressing Table Spa offers a range of spa services. Contrary to its pictures on its social media account, the place appears to be small in reality. The decor of the place is done in bubble-gum pink color and the looks give out quite the 'girly' vibes. The distinctive facet of this spa is the amazing hair service that it provides.
Serenity Spa and Salon
A relatively new name in the industry, Serenity Spa and Salon provides some exemplary services like facial, body scrub, deep conditioning and hairstyling. The decor comprises of wooden floors and the place is quite spacious and clean. The spa has separate massage rooms and cubicles for body scrubs.
Their monthly discount offers are something to look forward to, such as the very famous exclusive summer deal they last had. The winter discounts were incredible too such as Balyage shoulder length+ glossing+hair cut only in 10k. So don't forget to pamper yourself this winter season and visit Serenity Spa & Salon today.
Luxe Indulgence
If you want to shell out some extra bucks from your pocket to indulge in an amazing spa experience, here is a guide for you to treat yourself in the best way possible.
Oxygen Spa
This is a perfect place for luxe indulgence to unwind and relax. Oxygen Spa caters to the upper tier of the socio-economic class as it sure can make big dents on your bank account. The spa is a go-to for celebrities and socialites, offering its services for both men and women.
Their reflexology foot massage, lymphatic massage and trigger point therapy are so relaxing that they will leave you floating.
Amethyst by Roohi
Amethyst is another ultra-refined spa located in Clifton that is run under the aegis of Cosmo Group. Done in ethereal white and silver, the ambiance of the spa looks sumptuous and is a perfect place to get enough zen to slow you down and unwind.
Besides its amazing hand/feet treatments and thermal bed paradise are hands down, incredible! another distinct service that this spa offers is event management; organizing events like birthdays and bridal showers for the customers.
Gillan Spa
This place is absolutely phenomenal to get spa services. With its wooden massage room, the spa looks no less than an international pampering spot. From its luxury manicure/pedicure to aromatherapy massages, Gillan offers a range of spa services to both men and women. Its internationally trained staff can clearly be regarded as the spa's distinctive feature.
Multipurpose Spas
Many spas offer more than the just the typical 'spa' services. Here is a list of multi-purpose spas in Karachi.
Ensemble
Ensemble is one of the most famous multi-purpose spaces that offers a multi-designers boutique, a small cafe and a spa and salon. Located in the hip and happening E-street, all three facilities are separate from one another. Relaxing massages at an affordable price rate is a treat that this place offers to its customers.
Nadia Hussain Salon and Med Spa
It's simply amazing how the multi-talented Nadia Hussain forayed in the field of beauty and launched her own salon and med spa along with a prêt studio and beauty clinic in the same building.
The dark red hue of decor not only represents the bold and brave personality of Hussain but also looks incredibly appealing. Facial treatments, hand/feet massages are some of the basic services that are offered at her spa.
Elle'mint Salon et Spa
Elle'mint is another place that offers salon and spa services along with having a boutique to shop from. The monochromatic decor, textured walls, and a captivating chandelier are some of the attractive features adding to the physical appeal of the place. Their refresher massage is something that relaxes you and takes away all the exhaustion.
Have you ever been to one of these spas? Share your experiences with us by commenting below and stay tuned to Brandsynario for further updates!