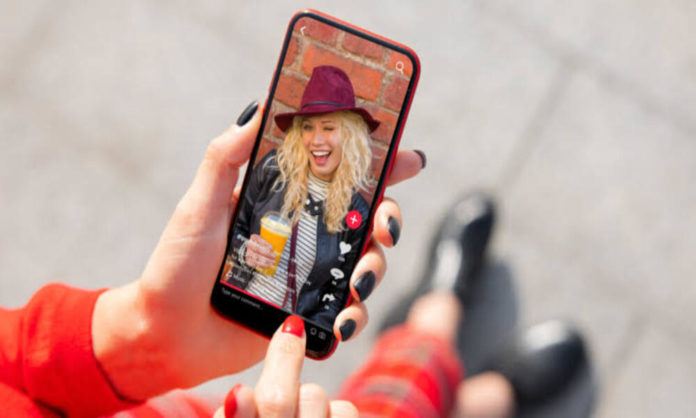 The soaring heights of TikTok have made it one of the most sought-after platforms for digital marketing. The video platform has not only set the bar high for other social media platforms, but the engagement rate offered by TikTok has also become a must-have in the digital marketing world. With over 1 Billion active users and the highest engagement rate among all the social media platforms, TikTok is no doubt that TikTok has the potential to reach the masses at an unimaginable scale. Hence, it is only arbitrary for brands to seek out TikTok for their latest marketing strategies and branding.
Brands have been using both, original content and influencer marketing, to push their advertising game up the ladder. Here is a list of brands that have made use of the video tech giant in an exemplary way.
1. Netflix
With over 26 million fan followers, Netflix stands among the top companies that have phenomenally utilized TikTok. The unique content on the platform offers a plethora of clips from Netflix streaming movies and series. The channel offers a look at the major behind the scenes taking fans to take a personal up-close look at what goes on behind the camera.
2. Elf Cosmetics
The supreme quality products offered by elf cosmetics don't only come with the best formulas but also with top-notch marketing strategies. Elf makes use of TikTok whole collaborating with the influencer industry with their attention-grabbing transformations. With more than 502k followers of elf cosmetics, the elf growing community benefits the brand in gaining big collaborators on the board. The Dunkin's collaboration which kicked off featuring Mikayla Nogueira managed to get 6 million views.
Read More: Coca-Cola Unveils First-of-Its-Kind Bluetooth Enabled Invites
3. Guess
The brains behind the brand didn't require much time to fine-tune their TikTok marketing strategy. The first #inmydenim campaign from guess featured Bebe Rexha where users would use her song to change into stylish guess clothes from rags. The TikTok challenge was promoted by some of the biggest influencers in the industry landing the account at 54 million views.
4. Chipotle 
Chipotle was one of the first international restaurant chains which made use of TikTok marketing. The brand landed on TikTok back in 2019 and ever since then they developed a solid strategy in the form of videos, games, and funny content engaging audiences of all ages. Their #guacdance challenge managed to get over 200k videos only in six days.
5. Duolingo
If you like to learn new languages, you might have a love-hate relationship with the app because let's be honest who likes to get scolded by a digital angry owl? However, TikTok has worked out for Duolingo in a way that the brand has developed a distinct online personality for its users. With 4.1 million followers on TikTok, the brand has managed to brand itself in a humourous way
6. Red Bull
Red Bull has always been a pioneer in developing out-of-the-box marketing campaigns. Hence, it doesn't come as a surprise that the brand has managed to maintain its marketing quo even on TikTok. Red Bull lands among the highest branded accounts on the platform with a fan following of 6.6 million. Their content isn't just engaging but also mind-boggling whether it's an extreme stunt or a next-level skill.
Read More: Online Privacy Myths That Need To Be Debunked
7. Ryanair
Whether you find it cringy or funny, Ryanair Airlines has made use of the popular face filter to document their social media activity. The brand takes humor seriously while proving that content and engagement don't have to be costly. The brand has been using the filter to tap into popular trends and has received a massive fan following.
8. Crocs
Crocs content is everything you need to watch when you are not feeling the best. The colorful engaging content has become really popular among Gen-Z, not to mention the memes and jokes about the not-so-glamorous shoe aesthetic.
9. Fortnite 
Fortnite offers its users insight into new games, tips and tricks, upcoming trends, and hashtags. Their recognizable characters and dances have turned out to become fan favorites among users.
10. Gymshark
Gymshark understands that the perfect gym content is crucial to your workout routine. The brand offers insight into daily gym activities with its engaging content. "66 Days: Change Your Life" has been the most iconic trend to date which managed to gain 193 million views.
Stay tuned to Brandsynario for the latest news and updates.