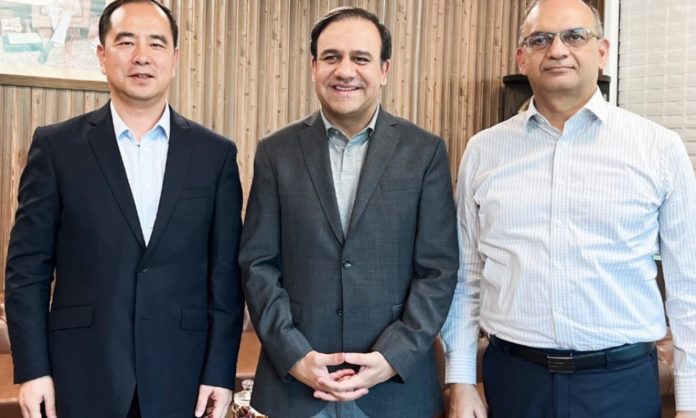 Islamabad, 21st September — Zong 4G's CEO and Chairman Mr. Huo Junli called on the interim IT & Telecommunication Minister, Dr. Umar Saif, where the former reaffirmed Zong 4G's pledge to invest in the digital future of Pakistan and emphasized the pivotal role of technology in national development.
Mr. Huo Junli highlighted Zong 4G's steadfast commitment to spearheading advancements in the telecommunication industry and driving Pakistan's digital transformation. Furthermore, the discussion focused on fostering social and digital inclusion, ensuring that technology reaches every corner of the country, and no one is left behind in the digital era.
The meeting spotlighted the enduring Pak-China friendship, with Zong 4G's envisioning a transformative "information superhighway" connecting the two nations. This visionary initiative aims to facilitate seamless technology transfer and knowledge exchange from China to Pakistan, catalyzing Pakistan's progress and development.
The meeting underscores Zong 4G's unwavering commitment to propel Pakistan's digital evolution, solidify its leadership in the telecommunications sector, and foster international collaborations that illuminate a brighter digital future.