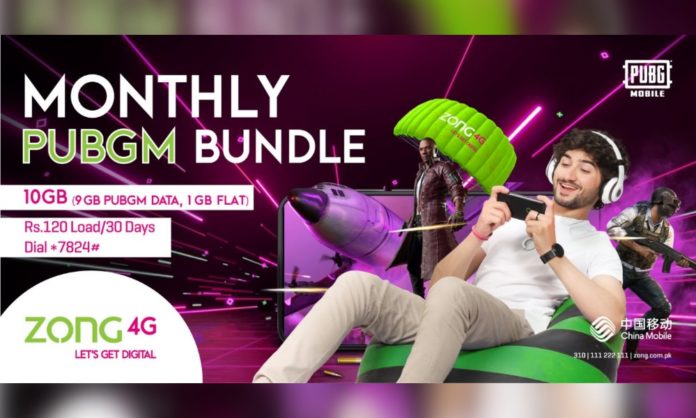 Islamabad – 20thSeptember 2023– Zong 4G, the network of choice for Pakistan's vibrant youth, is elevating your gaming experience with its popular PUBG Mobile Bundle! This is an unprecedented deal for all gaming enthusiasts – your ultimate pass to uninterrupted action.
As mobile gaming surges in popularity among the nation's youth, Zong 4G is all ears to the needs of our data-hungry players and their gaming requirements. That's why the PUBG bundle offers an impressive 10GB of data tailored for your epic gaming sessions, and it's yours for an unbeatable cost of just PKR 120! What's even better is that it keeps the fun going for a convenient 30-day period, so you can dive headfirst into the PUBG battlefield without any disruptions.
Our official Zong 4G spokesperson expresses their excitement: "As Pakistan's foremost digital enabler and the preferred 4G provider for Gen Z, Zong 4G is thrilled to introduce the exclusive PUBG Mobile Bundle. This offering underscores our commitment to enhancing the digital lifestyle of all our users. It perfectly aligns with our dedication to a digital lifestyle, in harmony with our brand promise of 'Let's get Digital,' which remains at the heart of our mission."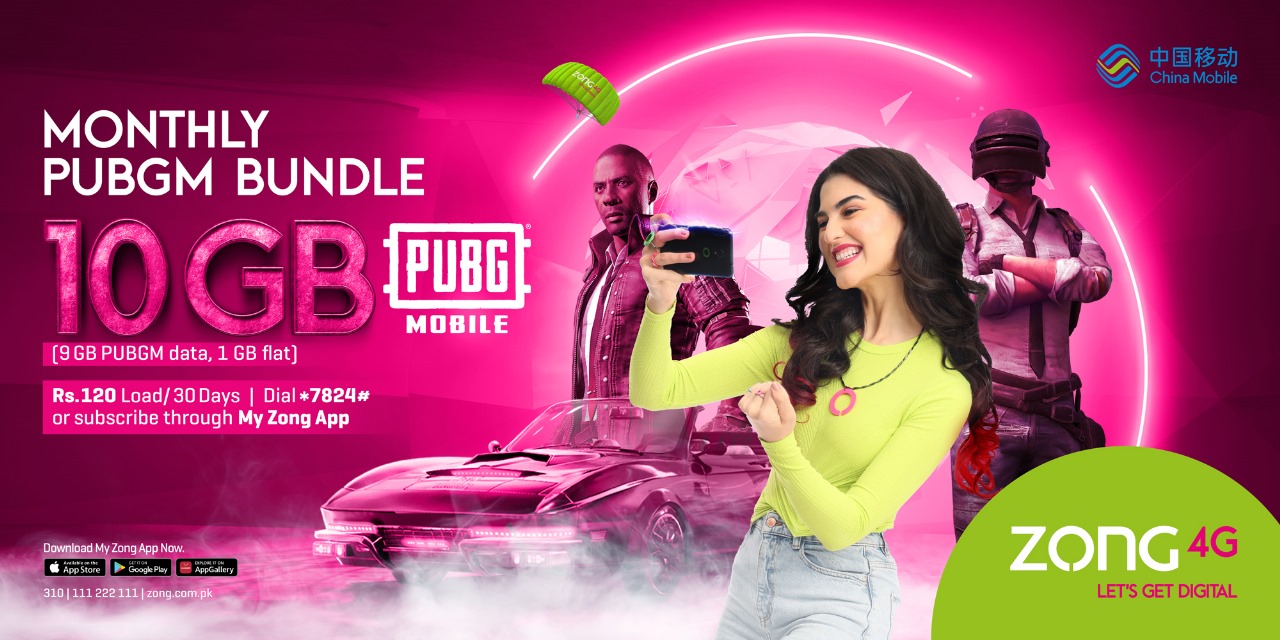 Accessing this offer is a breeze – just head to the user-friendly My Zong App or dial *7824# on your mobile device. The PUBG Mobile Bundle is a testament to Zong's commitment to pioneering innovation, ushering in a new era of connectivity for gamers across Pakistan. Get ready to level up your gaming experience!