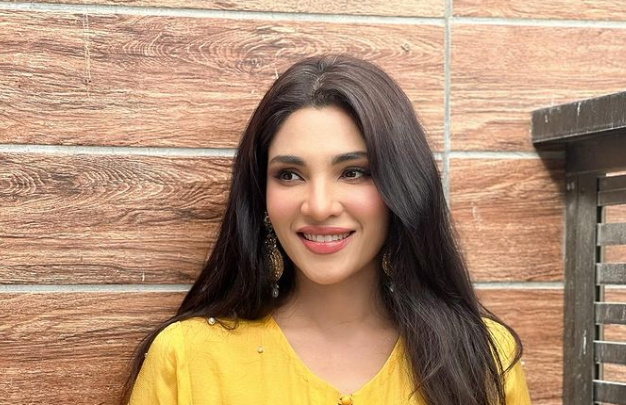 Pakistani actor and model Zhalay Sarhadi touched upon the importance of talent in a recent interview, highlighting a misperception in the acting industry.
"For some reason, there are too many social media stars now who are getting work in the industry because of their stardom, not because they have the talent," Zhalay said in a snippet shared via her official Instagram handle.
"Filmmakers or drama producers are now mistaken to think that the number of followers by a lead translates into the audience's desire to watch the content," the actress further protested.
Read More: Influencers Are Rising Due to Social Media, Not Talent: Zhalay Sarhad
Social media users, some being verified digital creators, were quick to criticise Zhalay Sarhadi on her idea of talent and questioned her journey.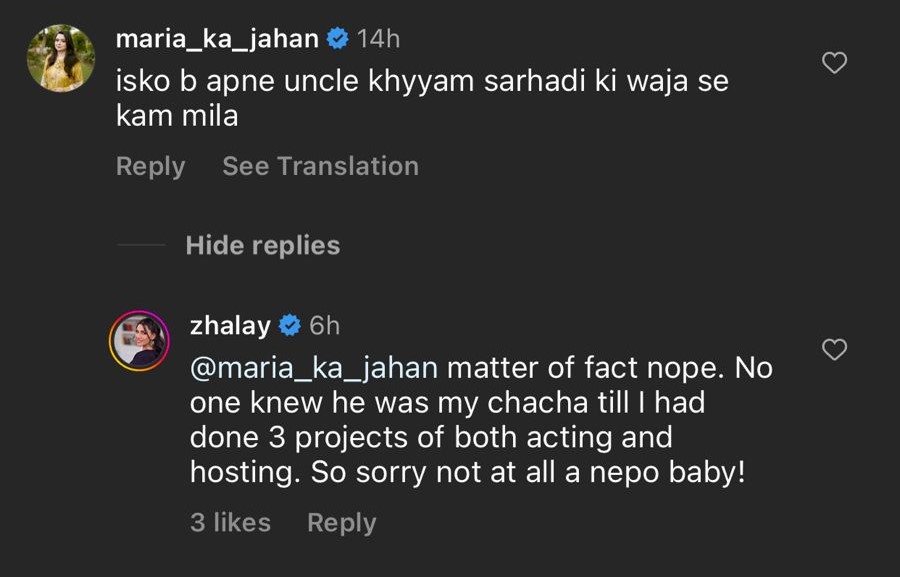 Zhalay immediately set the facts straight as she explained that she never needed to seek help from her relative in the industry.
This didn't end here.
Zhalay also went on to call out the digital creator for selection of words when addressing a person, urging her to give celebrities their due respect.
Regardless, Maheen Abrar didn't hesitate in putting her point across either as she insisted that the social media stars must have been talented in some way for making it this far.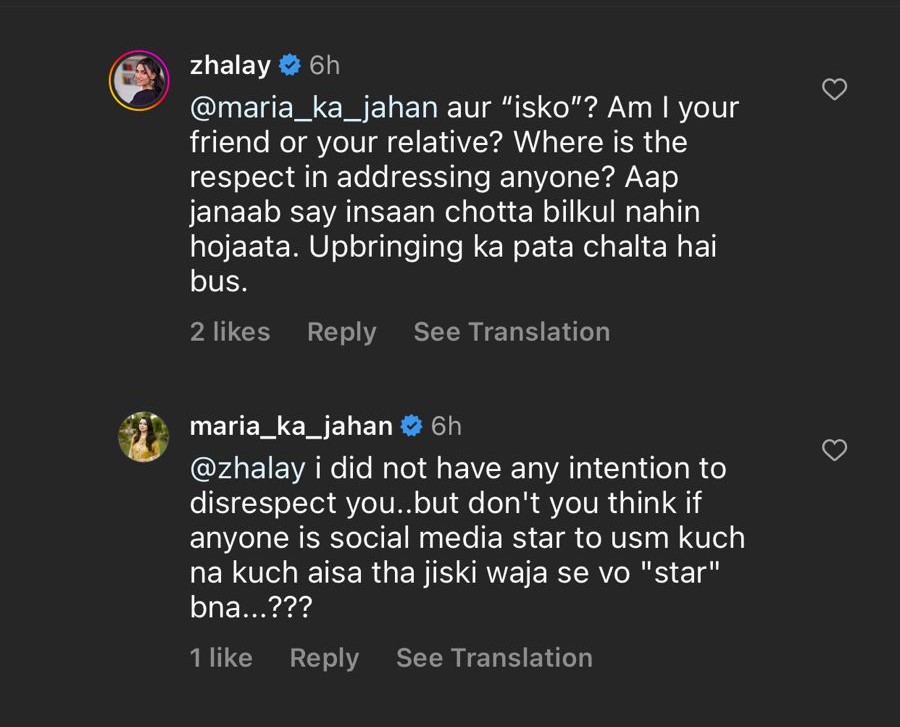 Zhalay reiterated that her remark wasn't for all the social media stars, only the ones that don't have have any acting skills— which is crucial for surviving in the industry.
She went on to say that the criticism was for the filmmakers or drama makers as they're the one who are miscasting the talent.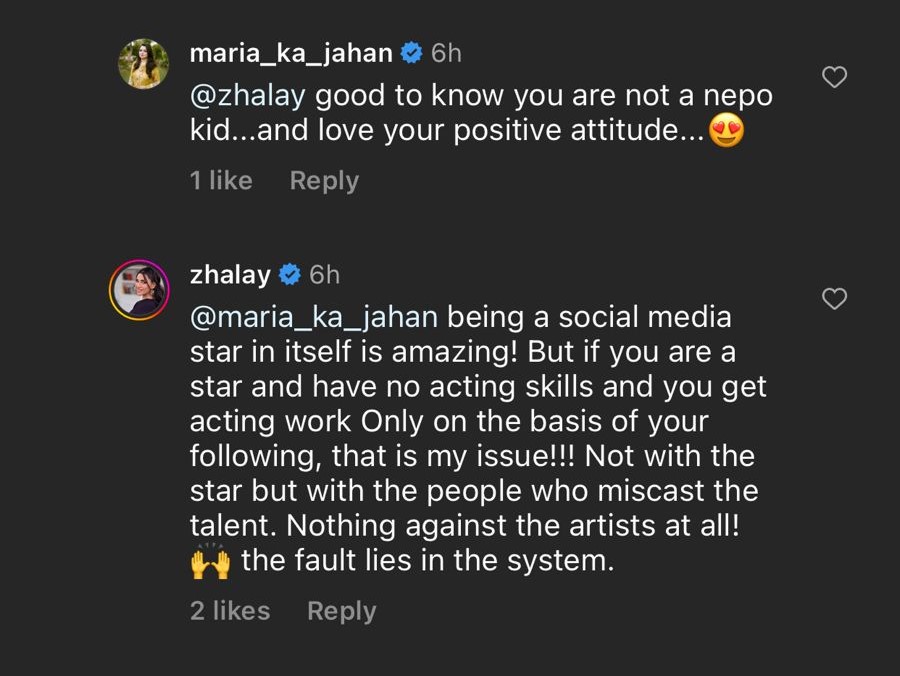 The comment section started to get heated from there as another user made "acting" seem like an overrated talent.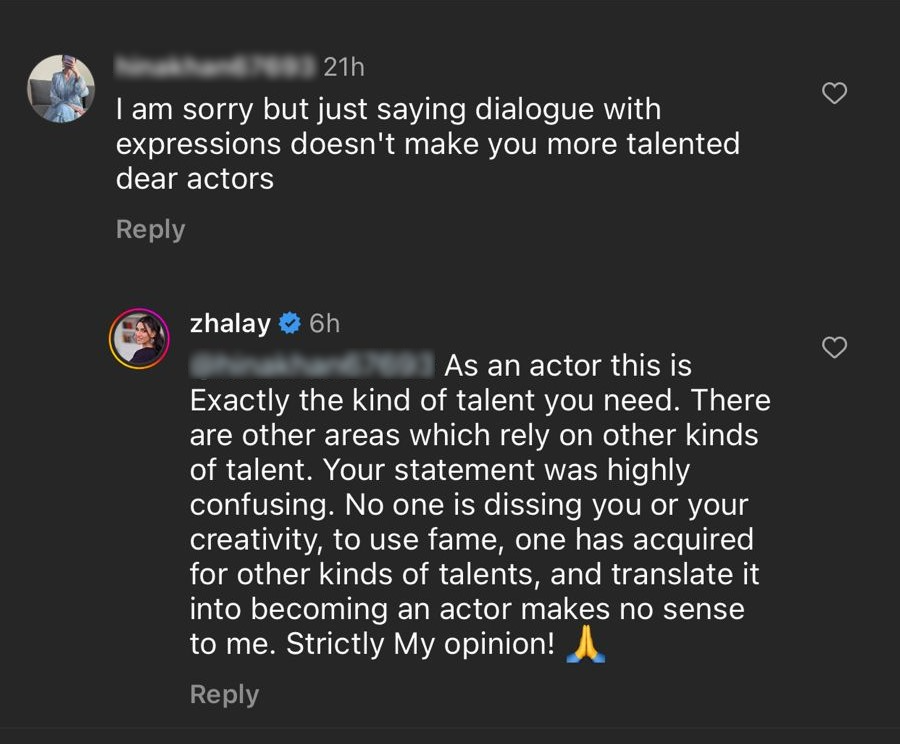 More comments poured in with prime examples of social media stars who made it big in the acting industry, hinting that Hania Aamir wouldn't have gotten a chance if every filmmaker held the same opinion as Zhalay Sarhadi.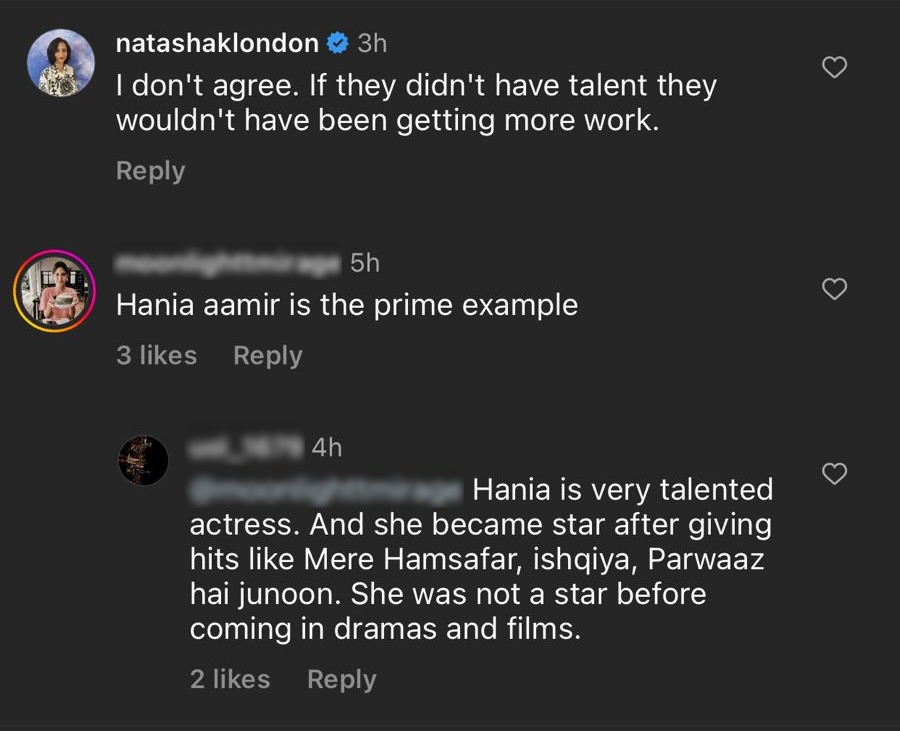 Who do you agree with? Let us know in the comments!
Stay tuned to Brandsynario for the latest news and updates.