The famous YouTuber Zaid Ali and his wife, Yumna, took their YouTube followers and fans on a tour of their strikingly classy house via their vlog.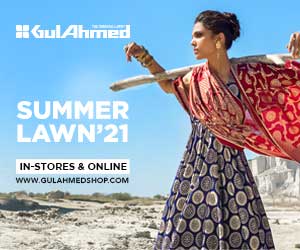 On August 31, 2020, Zaid Ali uploaded a vlog on his YouTube channel ZaidAliT Vlogs, showing his house off to his followers. After a lot of hard work and efforts, "this entire process has taken three years," Zaid said.
Zaid Ali's House Tour
As you enter, the first thing that holds your gaze is a beautiful calligraphic painting of a Surah that translates, "Which one of your Lord's favors will you deny." According to Zaid, the Surah is a reminder for them to be grateful to Allah for everything, at all times.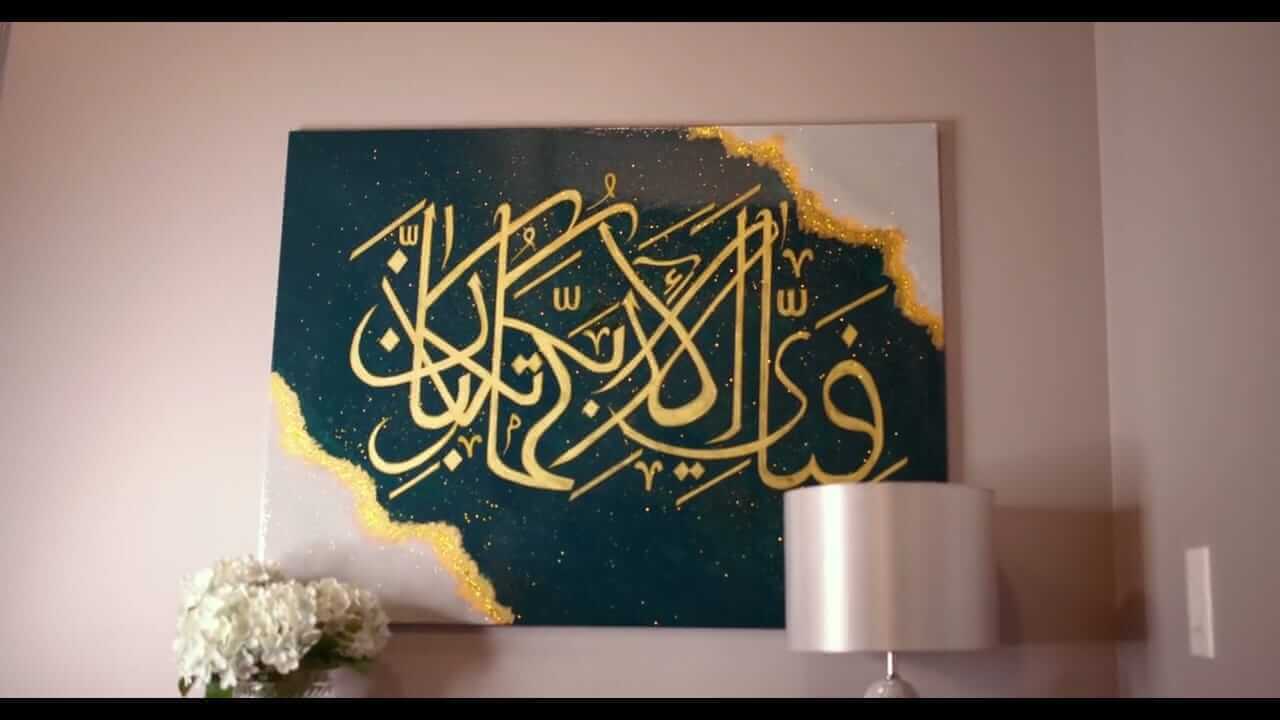 Next up is their adorably designed bathroom. It was recently painted pink, and a beautiful painting adorns its wall.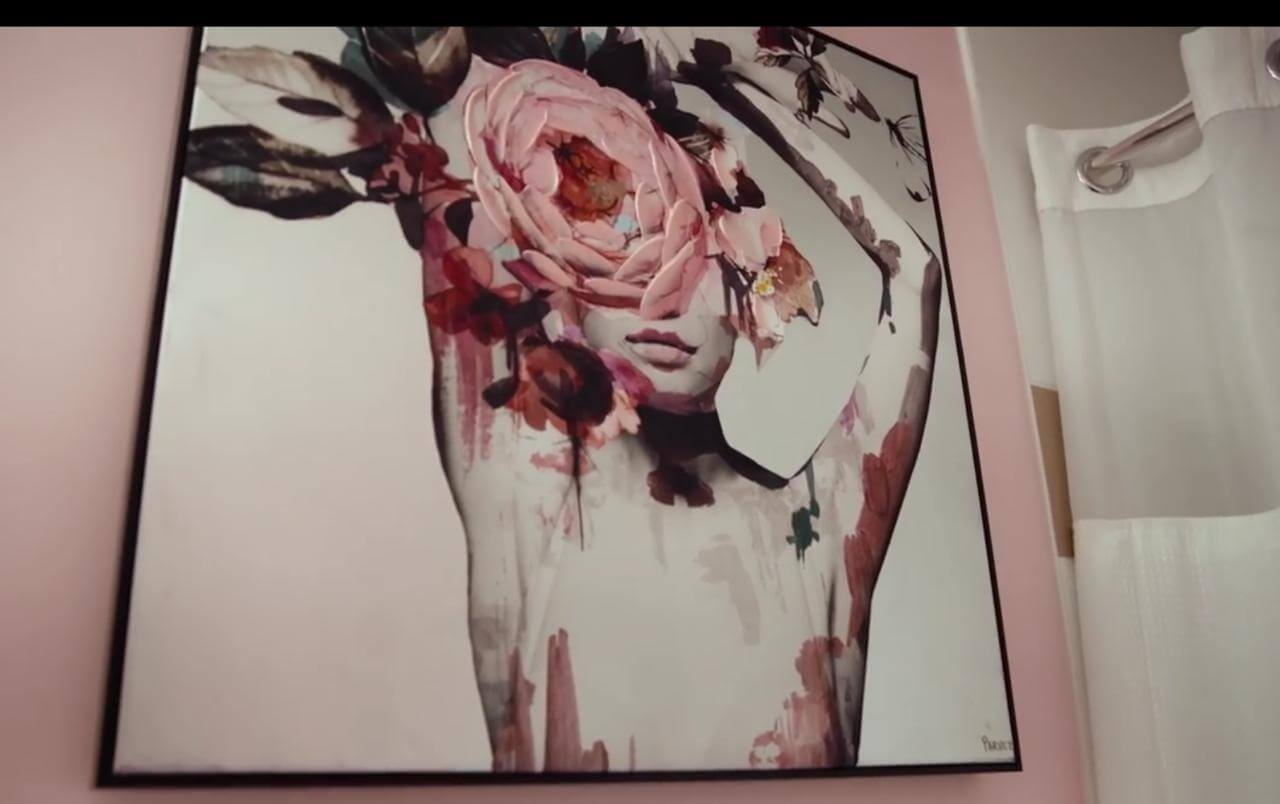 Next in line is the portion of their house that nobody has ever seen before, as claimed by the young couple – their bedroom.
The entire bedroom celebrates a mid-century modern look. The couple used plenty of natural hues and earthy shades such as brown, beige, white, and grey to give their bedroom a fresh, classy look. To up the game further, they added a little bit of pink for contrast. And not to forget, Yumna's favorite thing in the room – the pompous grass, placed gracefully on the side table in a vase. Although it costs them $120, it looks chic, having a very natural element to it. They have also placed a treadmill in their room, but hardly ever use it.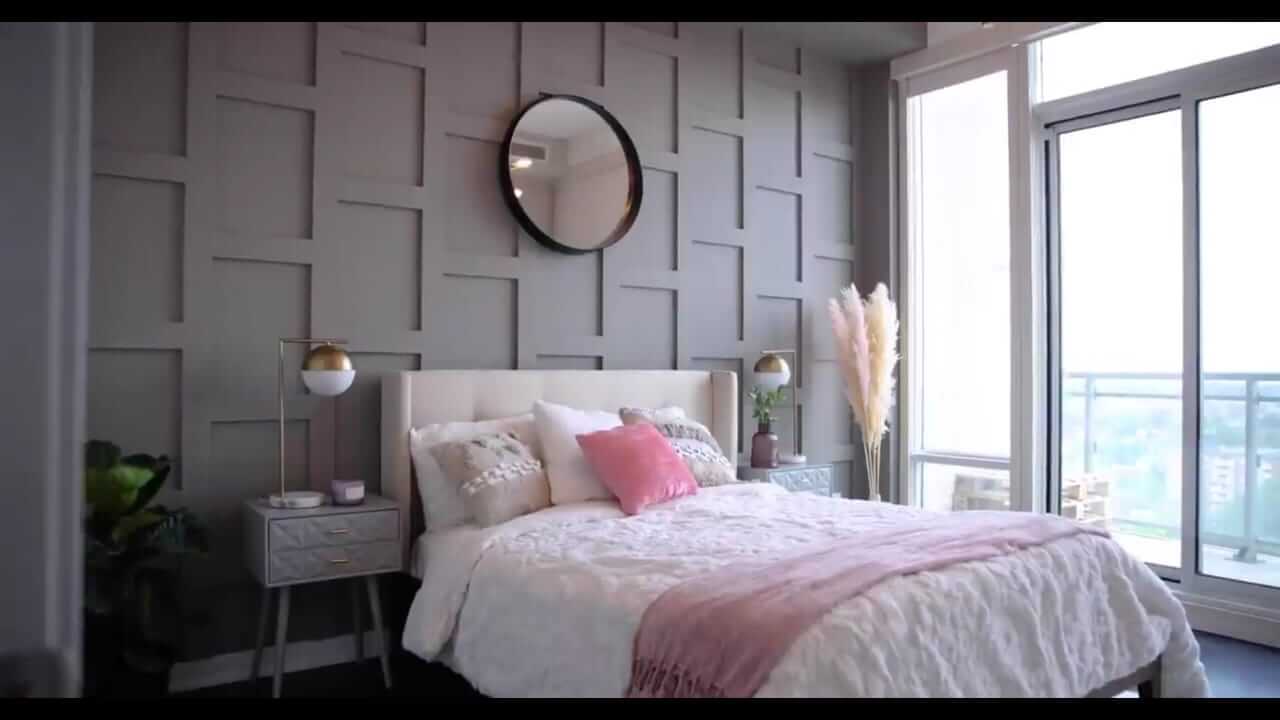 A beautifully decorated section of the house awaits as we move towards the living room. The wall is graced with two phenomenal abstract paintings paired with lovely wooden frames. Yumna has given a lot of attention to details and has adorned the area with hand-painted books and vases in natural colors. This portion also enjoys the same soothing feel as their bedroom.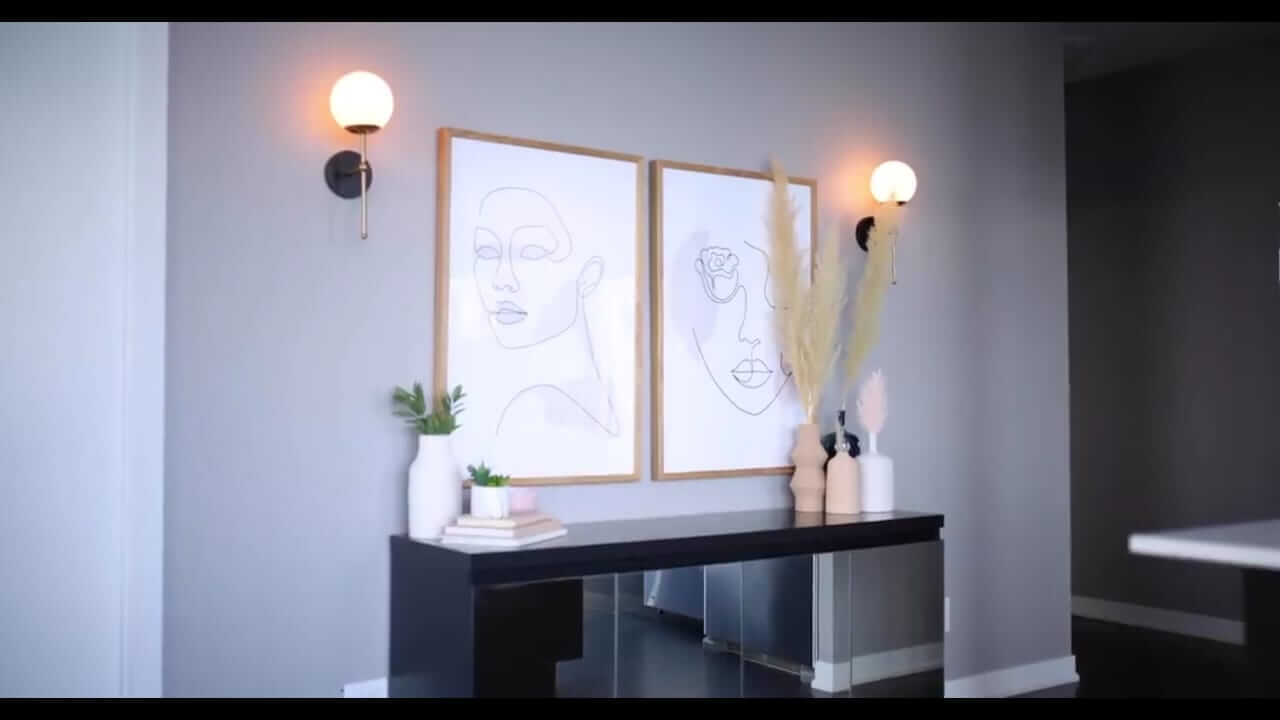 Moving opposite to the sideboard, we enter the kitchen. A typical kitchen BUT with a specially decorated red wall, embellished with memorable pictures and frames and, of course, some cute lights. This particular yet fun portion of the kitchen makes this area of the house stand out.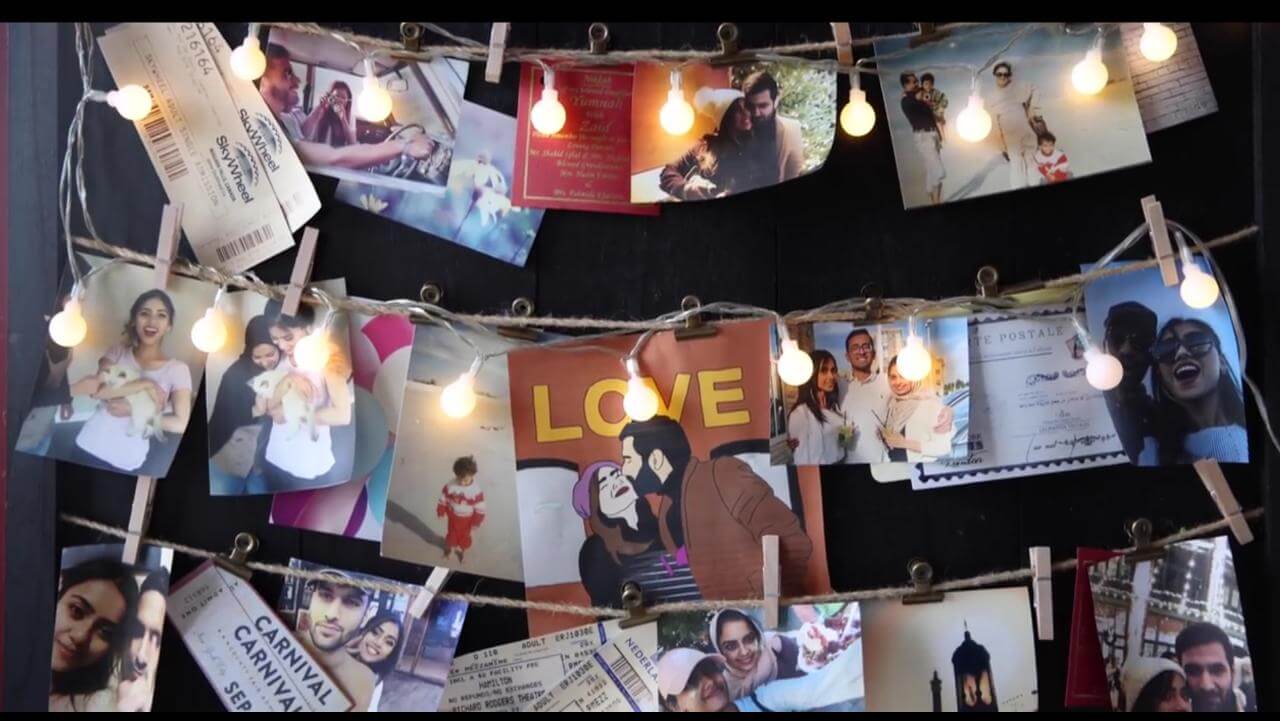 Moving ahead, they have also placed a dining table. Contrary to the usual, this dining table has two chairs and a fluffy bench.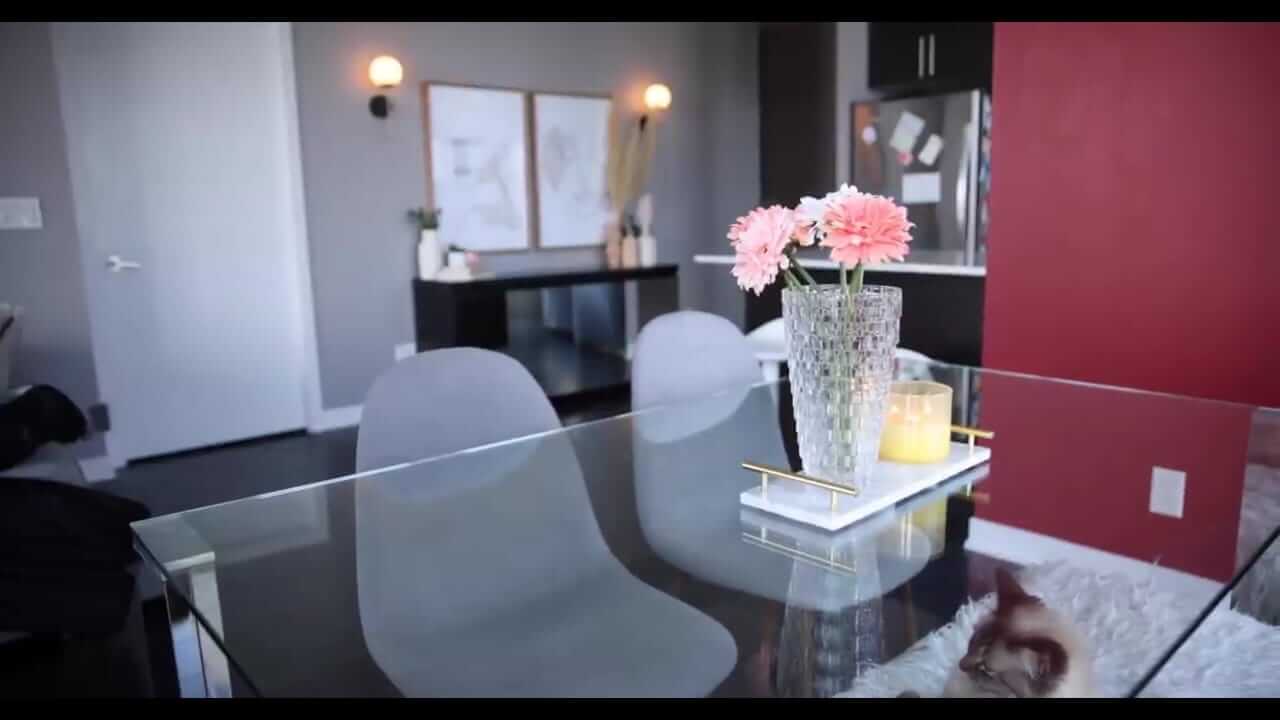 Next up is their gorgeous living room.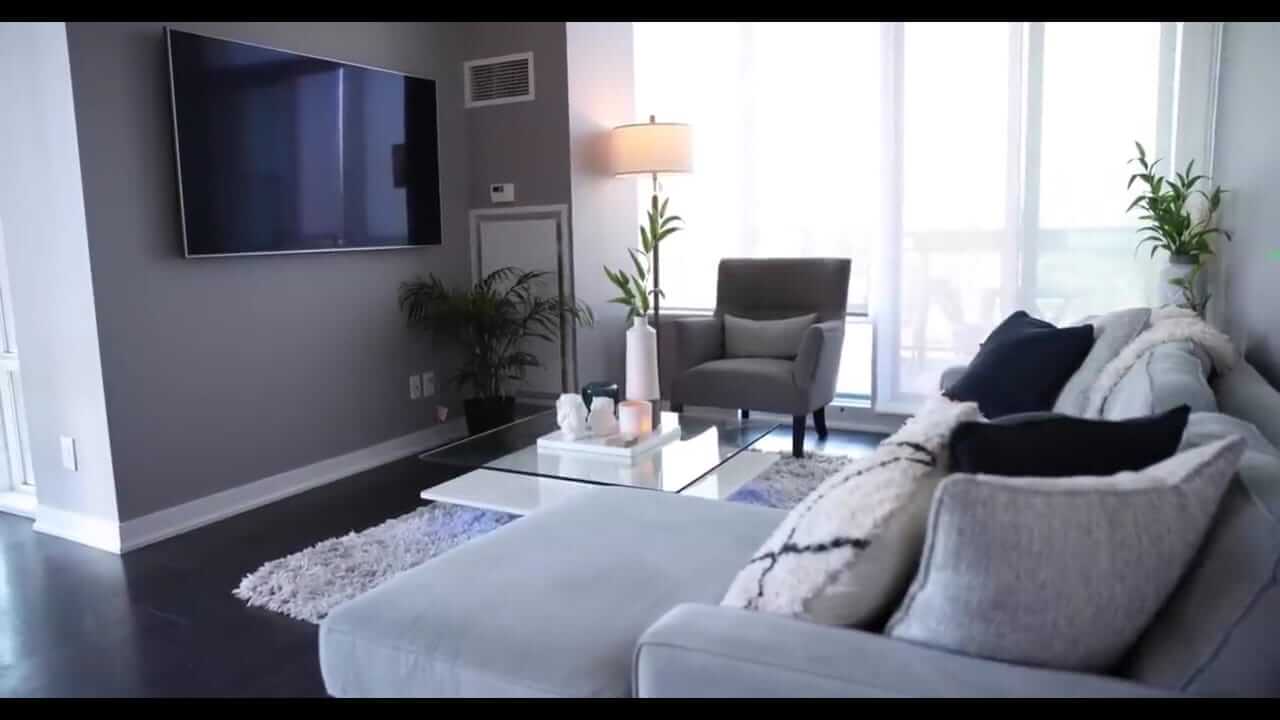 The living room looks entirely different at night. Even more beautiful with all the RGB.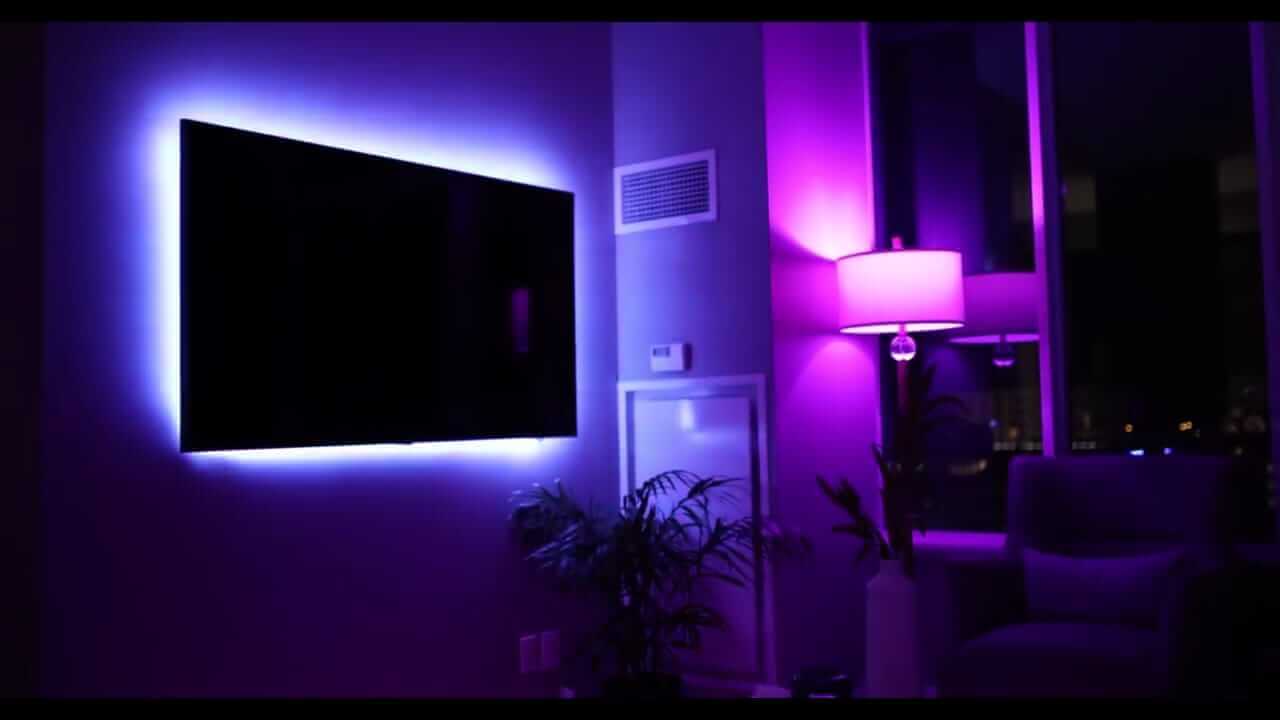 Proceeding towards the balcony now. This is our most favorite part of the house. Adorably furnished with a dining table, a balcony bar to work at, and a pink carpet. They also have some palettes with pink and purple cushions, some plants, and candles that complement to the calm and peaceful feel of the balcony.
For us, the highlight of the balcony is the mini theatre where Zaid and Yumna watch movies together. What a beautiful sight!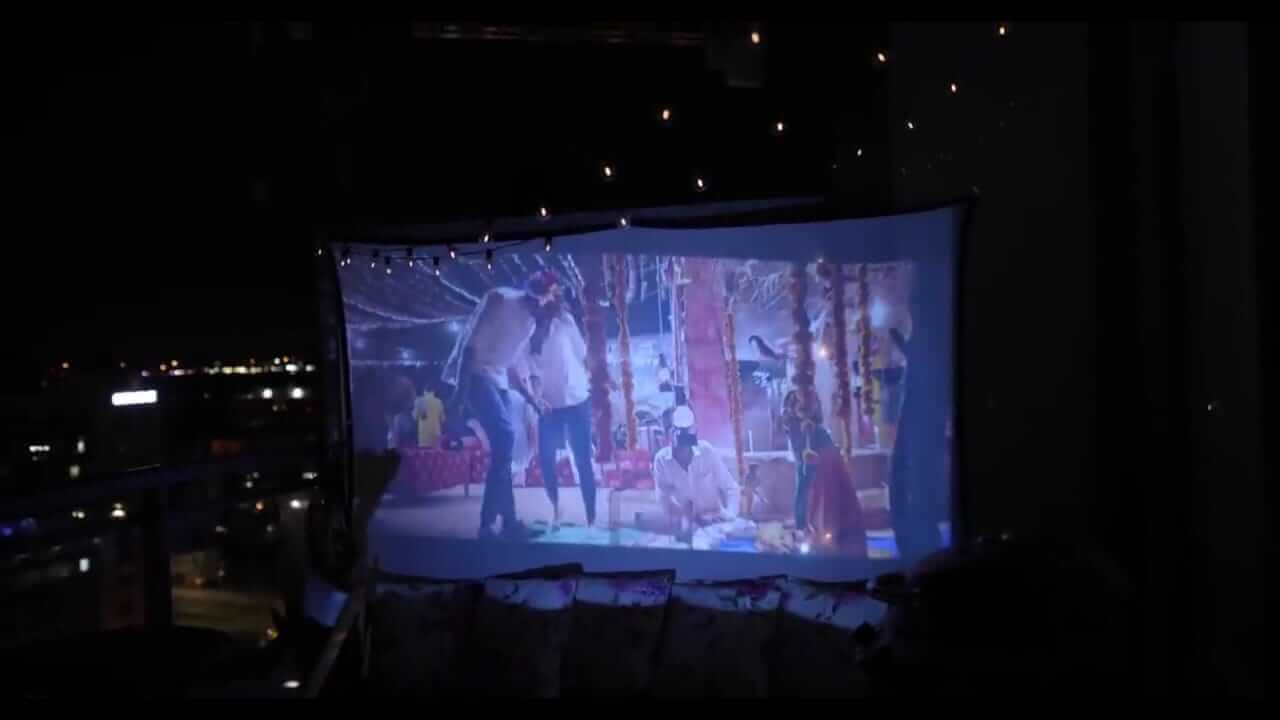 Lastly, Zaid's favorite part of the apartment – his gaming room. This room has a wall contrasted and designed exclusively by the young couple themselves. It follows the grey theme of the apartment. Zaid has also placed a grey sofa with blue pillows. On the table is a framed quote that says, "If you can dream it, you can achieve it" to motivate him to bring his dreams to reality.
And last but not the least, his custom-built PC, which is an absolute monster.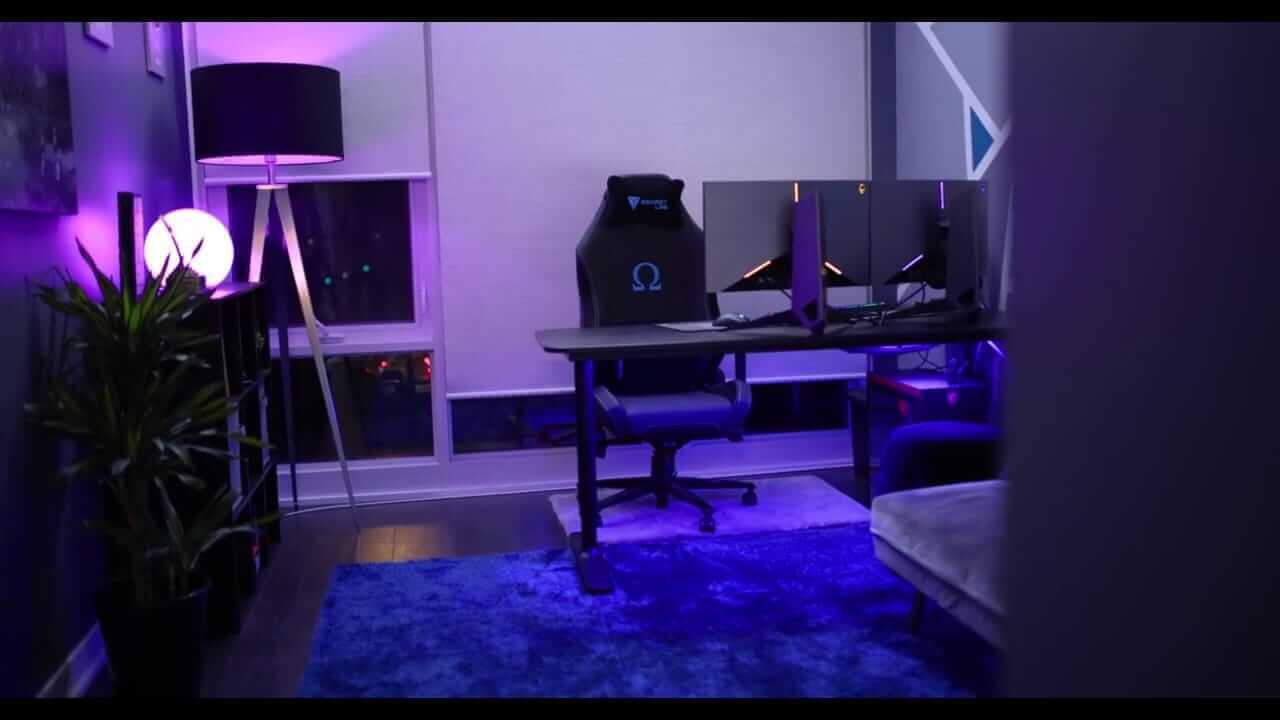 Mounted on the wall are his YouTube plaques that remind him of all the love he has been receiving over the years.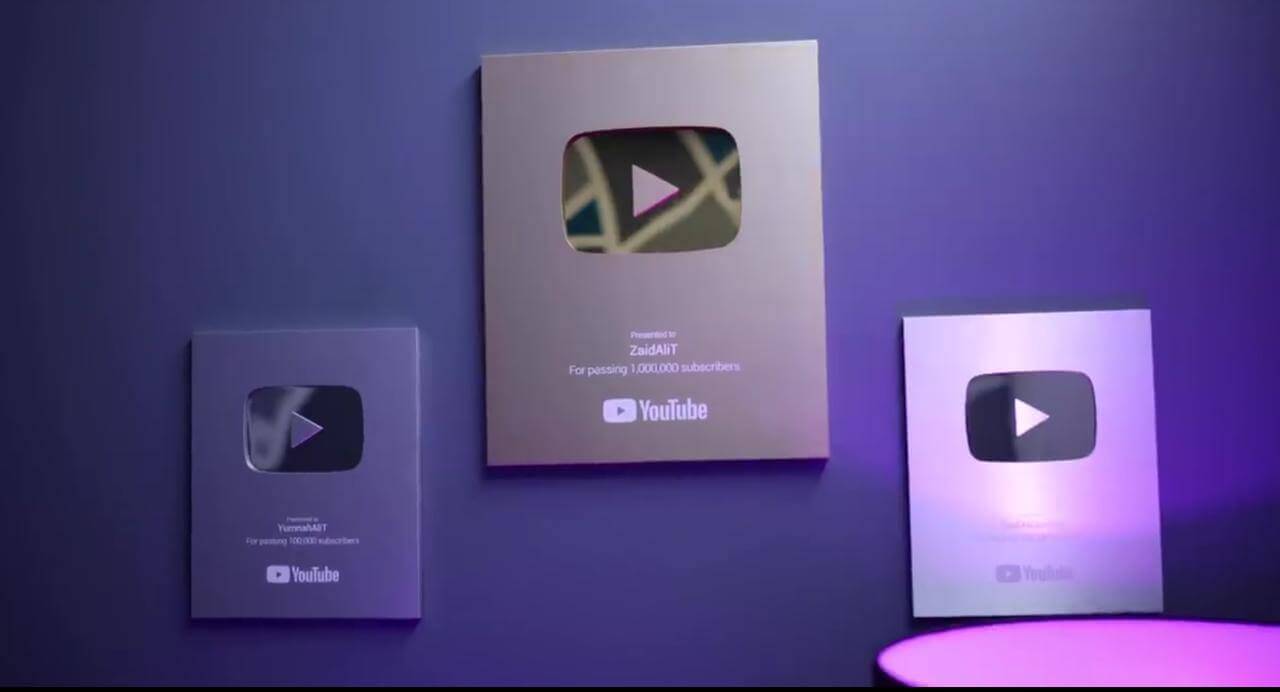 Check out the full vlog!
After years of hard work and zeal, Zaid has indeed achieved a quality life for himself and his wife.
Sending lots of love and appreciation their way, we wish the young couple all the best for their future endeavors.
Did you like Yumna and Zaid's gorgeous house? Let us know in the comment section below.
Stay tuned to Brandsynario for more news and updates.